Regular price
Sale price
$17.00 USD
Unit price
per
Sale
Sold out
PRODUCT DESCRIPTION:
The Kepler flywheels, designed by Kuryaka. This new design features a flat face on the surface of the wheel. This profile increases FPS. They are a quality high-concavity wheel compatible with the daybreak CNC cage or the daybreak 3D printed cage. 

SPECS:
• Machined Acetal wheels
• Small root diameter wheels
LINKS:
• CNC Daybreak cages
•
3D Printed Daybreak cages
Share
View full details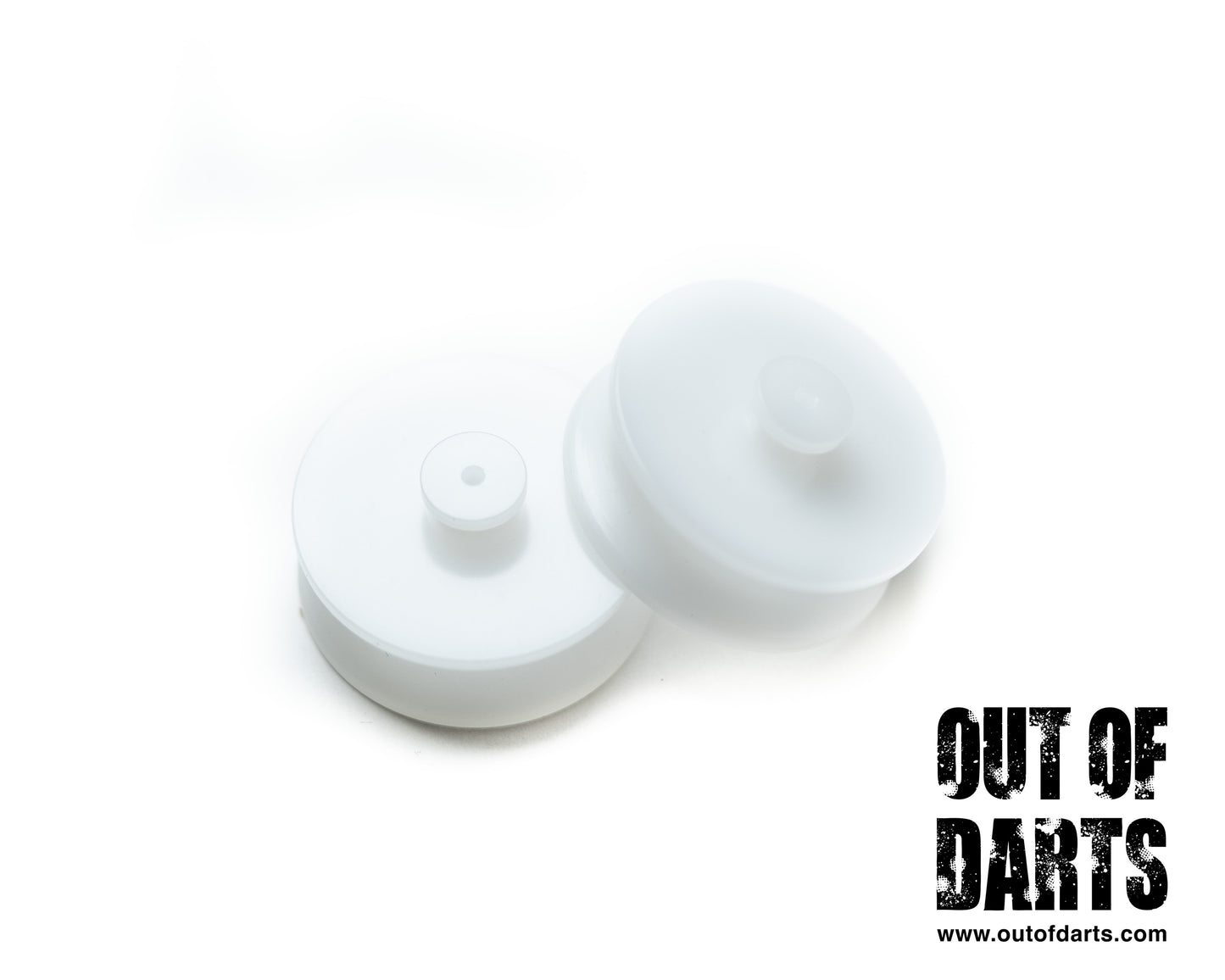 Kepler Flywheels
The Kepler Flywheels are a solid pick for modern single stage flywheel setups.
From what I've seen in use, they hit a tiny bit harder than daybreaks, and have standard flywheeler accuracy.
With half lengths I'm getting an average of 160fps in a 40mm daybreak cage run by 3s Kraken motors.
Spin up is very fast, less than half a second to full rev, and handles consecutive shots like a dream.
Expect 5-10 shots per dart before they start to get heavily worn.
Kepler Wheels are Worth the Price
Most of the commissions I build these days are for high fps blasters usually above 150. I almost always use Keplers for these types of builds. The wheels are concave but in a unique way that grips the dart very well BUT with much less wear than other wheels. Even high crush setups are much lower wear when using keplers. I can generally squeeze 180-200 out of a single stage full length set up and 170-180 on half length. They are a bit oversized and may require extra work for some metal cages (serenity for sure) or stock cages but it is worth the extra work to have super accurate wheels at insanely high fps. I wouldn't use these for low fps builds under 100. Working on a dual stage modulus build called the Power Mag right now using 4 Keplers and krakens into Loki motors. Can't wait to see the results.
Damn good
Nice flywheels. They perform about the same as daybreaks but are more accurate. Would recommend if you have the extra money
Made my blaster worse
I was running a Motoblitz with Lokis using daybreak wheels. It worked great, but I was told I should us Keplers. So, I switched over and it made my blaster less accurate and have lower power. I might have messed something up but it didn't work well for me.