Regular price
Sale price
$30.50 USD
Unit price
per
Sale
Sold out
LEAD TIME: 4-10 business days depending on number of colors selected
PRODUCT DESCRIPTION:
Mighty mama is the largest member of the Little Rocket family, designed and engineered by Tarik. This is the Mighty Mama version of the Little Rocket and can be held in hand, mounted on blasters or arm mounts.
INTERNATIONAL ORDERS:
Please confirm with your customs about importing a 3D printed blaster. 

LINKS:
Mighty Mama Manual
FEATURES:
• Hot-swap to any ammo type
• Highly customizable to your preferred playstyle
• Buffy and powerful with a strong kick
• Can Fire all major ammo types (Short Dart, Elites, Rivals, Mega, Boomco, Ultra, MegaXL, Rockets)

Adapters:
Mighty Mama has three different bases: Picatinny, Nerf-Style, or Rival Rail. Each base connects from the Mighty Mama base to the rail your choice. 

Notes on Barrels:
• Mega XL: Holds one Mega XL. Inner tubing is elite size, so either one elite or up to 3 shorts darts can be shot from it. Recommended barrel due to multi-use.
• Triple Mega: Holds three Mega Darts. Performs better if the tightness is the same across all darts.
• Quintuple: Designed to fire five triple elites or ten short darts. Depending on ammo type(i.e., Orange Nipple Darts), will fire five at a time when ten darts are present. 
• Elite: Has a taper at the bottom to improve hold on Elites.
• Short Dart: Has notches on both sides to allow quicker reload and one-handed loading with SAM and AM.
• Mega: Genuine Megas perform better than fake ones.
• Rival: Designed to fire one rival ball but can hold two at a time.
• Ultra: One of the best firing ammo types... We don't know why, either.
• Boomco: Designed to grab the notch of the first ring of the dart. Careful not to push the dart too far into the barrel.
• Triple Elite/SD: Designed to fire three elites or three short darts. Can hold six short darts. Depending on ammo type(i.e., Orange Nipple Darts), will fire three at a time when six darts are present. 
COLORS:
Primary = Body, Bottom Plate
Accent = Trigger, Rod
Barrel = Barrel
SPECS:
• FPS Specs (Spring)
-- Short Dart 117.7 FPS (2.8)
-- Elites 104.3 FPS (3.2)
-- Rival 87.2 FPS (3.2)
-- Mega 83.8 FPS (6.5)
-- Boomco 90.7 FPS (2.8)
-- Ultra 92.8 FPS (4.7)
-- Triple 72.4 FPS (3.5)
-- Triple Hyper 61.2 FPS (3.4)
-- Mega XL 42.2 FPS (4.3)
-- Triple Mega 50.7 FPS (6.6)
-- Quintuple Elite 62.1 FPS (6.2)

KIT INCLUDES:
- 8x M3 Square Nuts, M3x12mm Screws
- 16mm and 2x 123 O-Rings
- 24mm Ball-pin Rod 
- Trigger Spring
- Main Spring
- M3x12mm Ball pin Rod
- Caliburn Tubing
- 2x M3 Hex Nut
- 2x M3x30mm hex Screws
WHAT YOU NEED ASIDE FROM THE KIT:
• M3 screwdriver 
• Hammer 
• Pliers
• Needle nose Pliers
• Lubricant (found here)
Share
View full details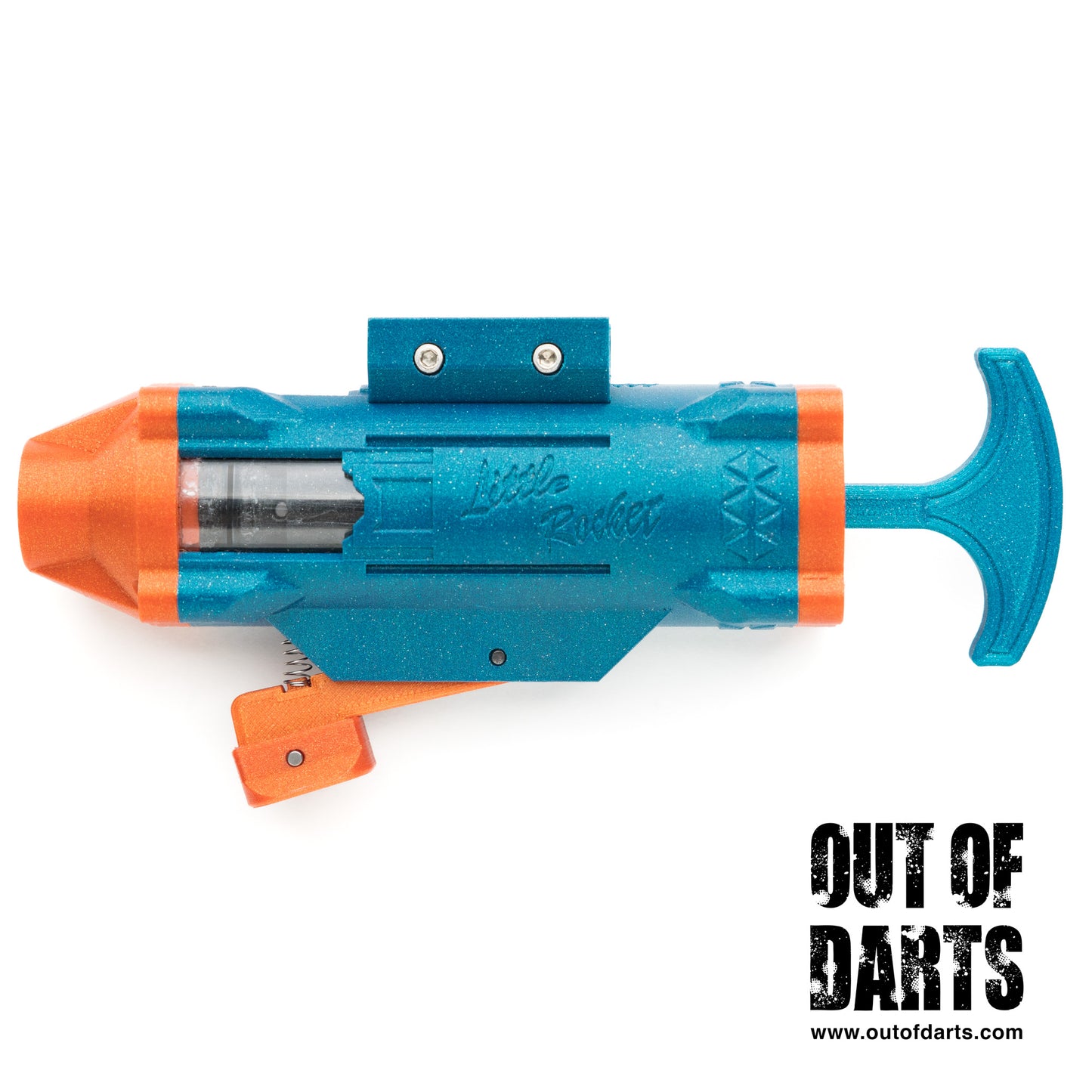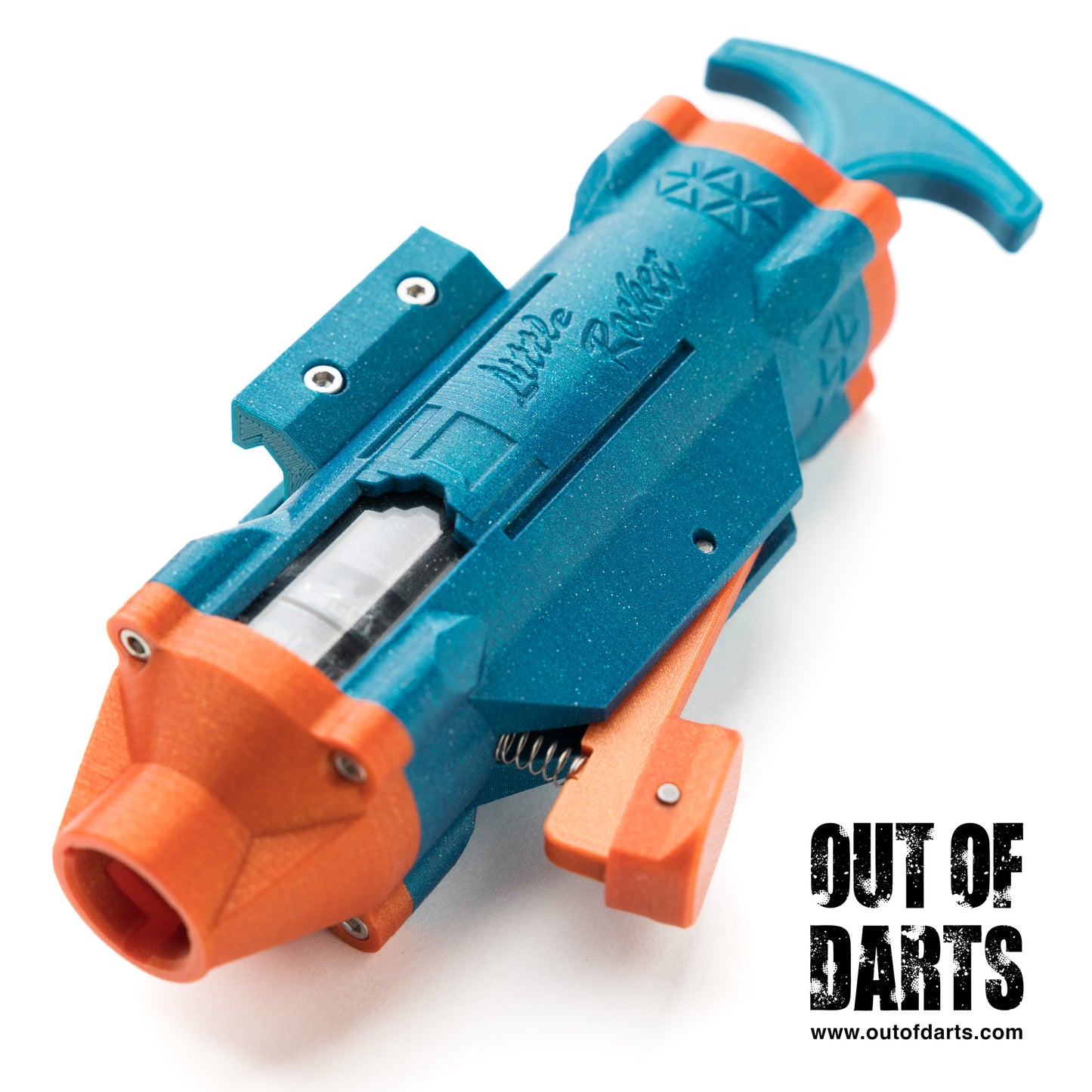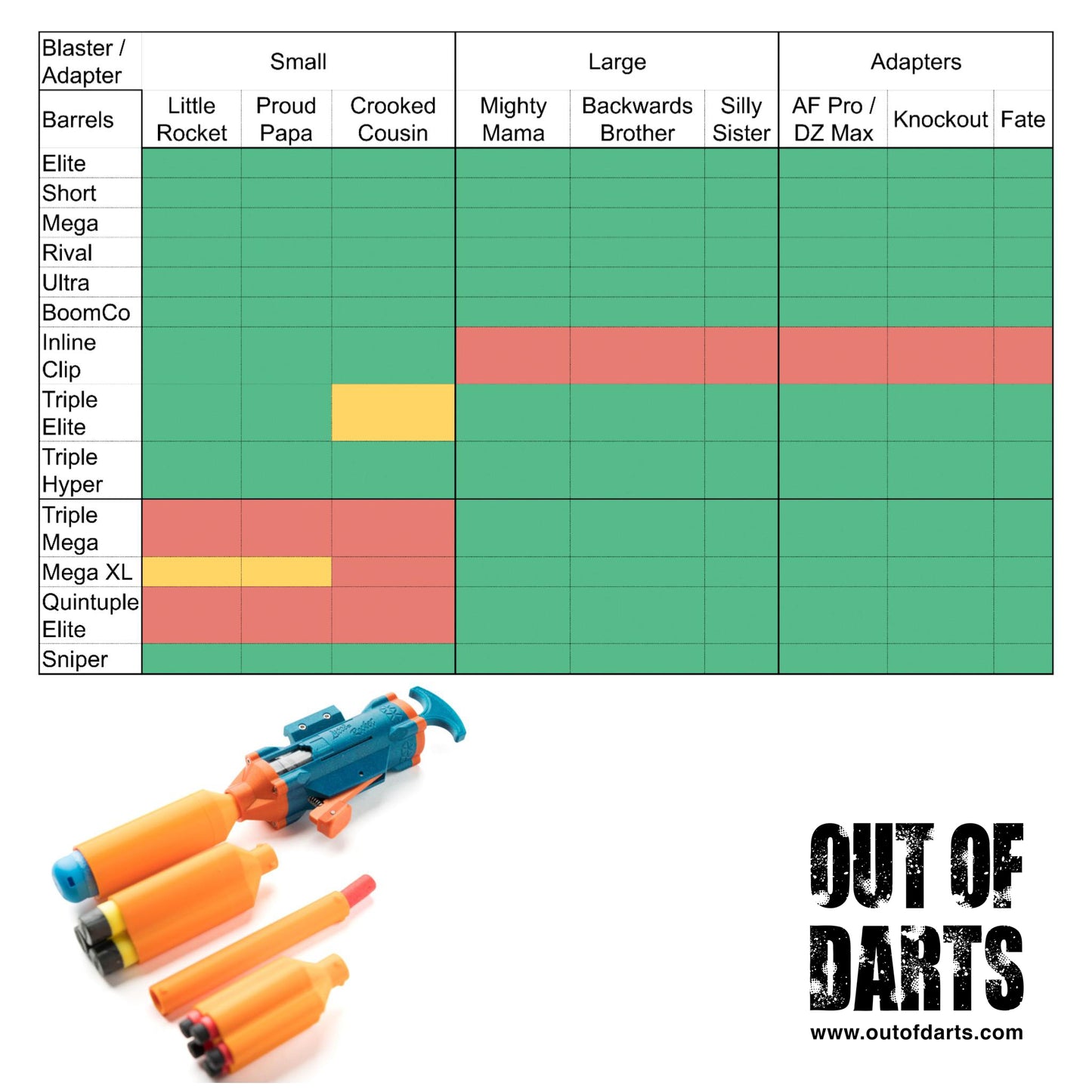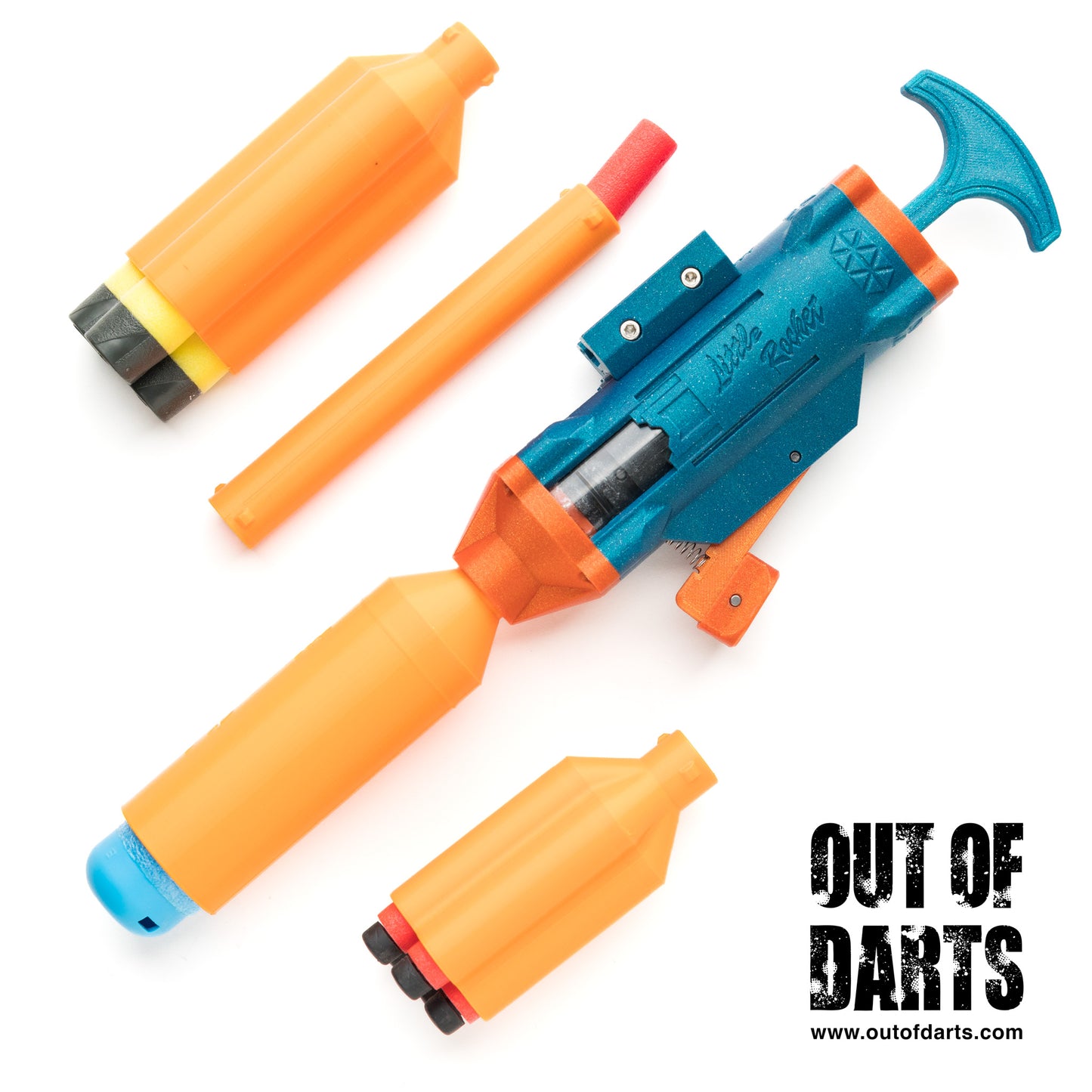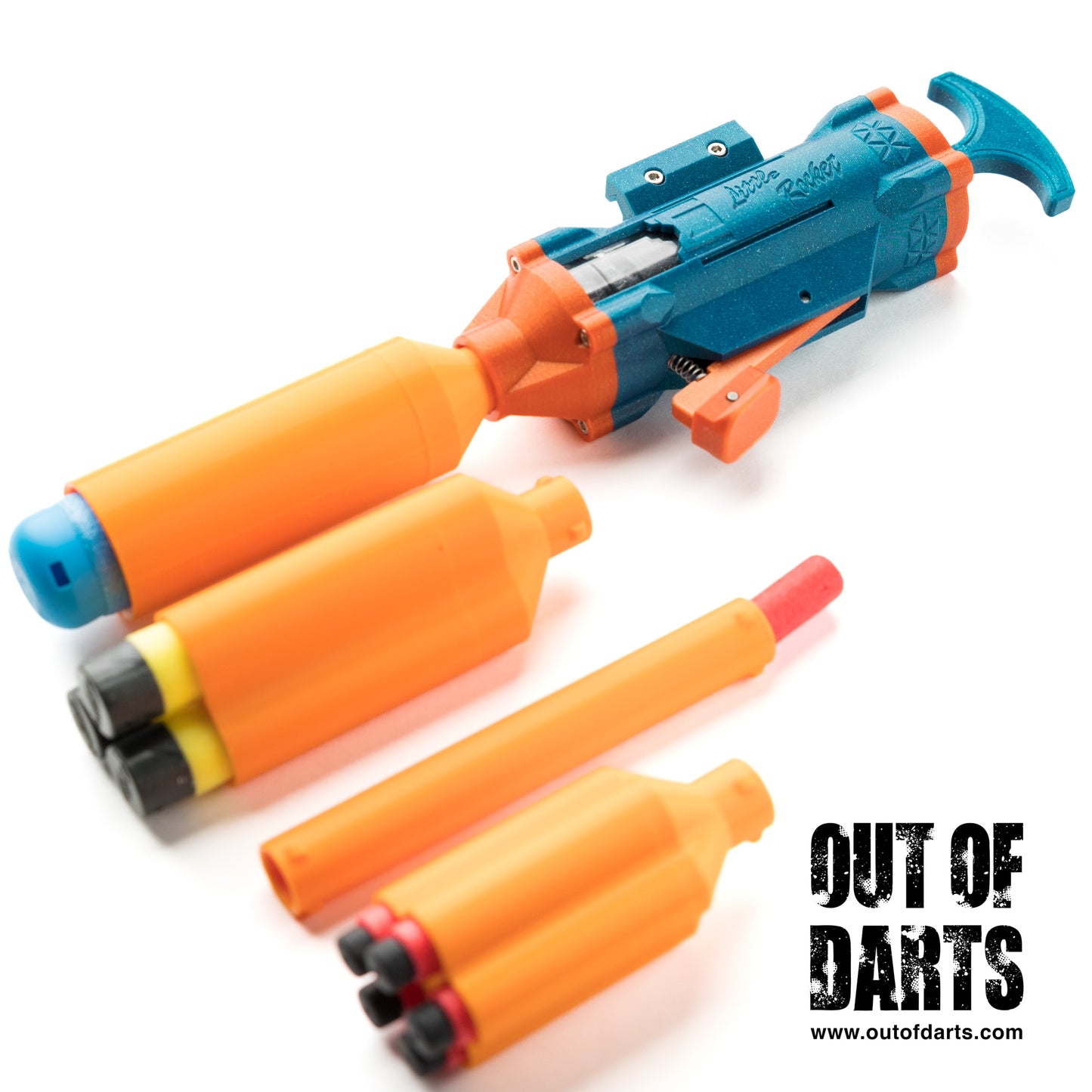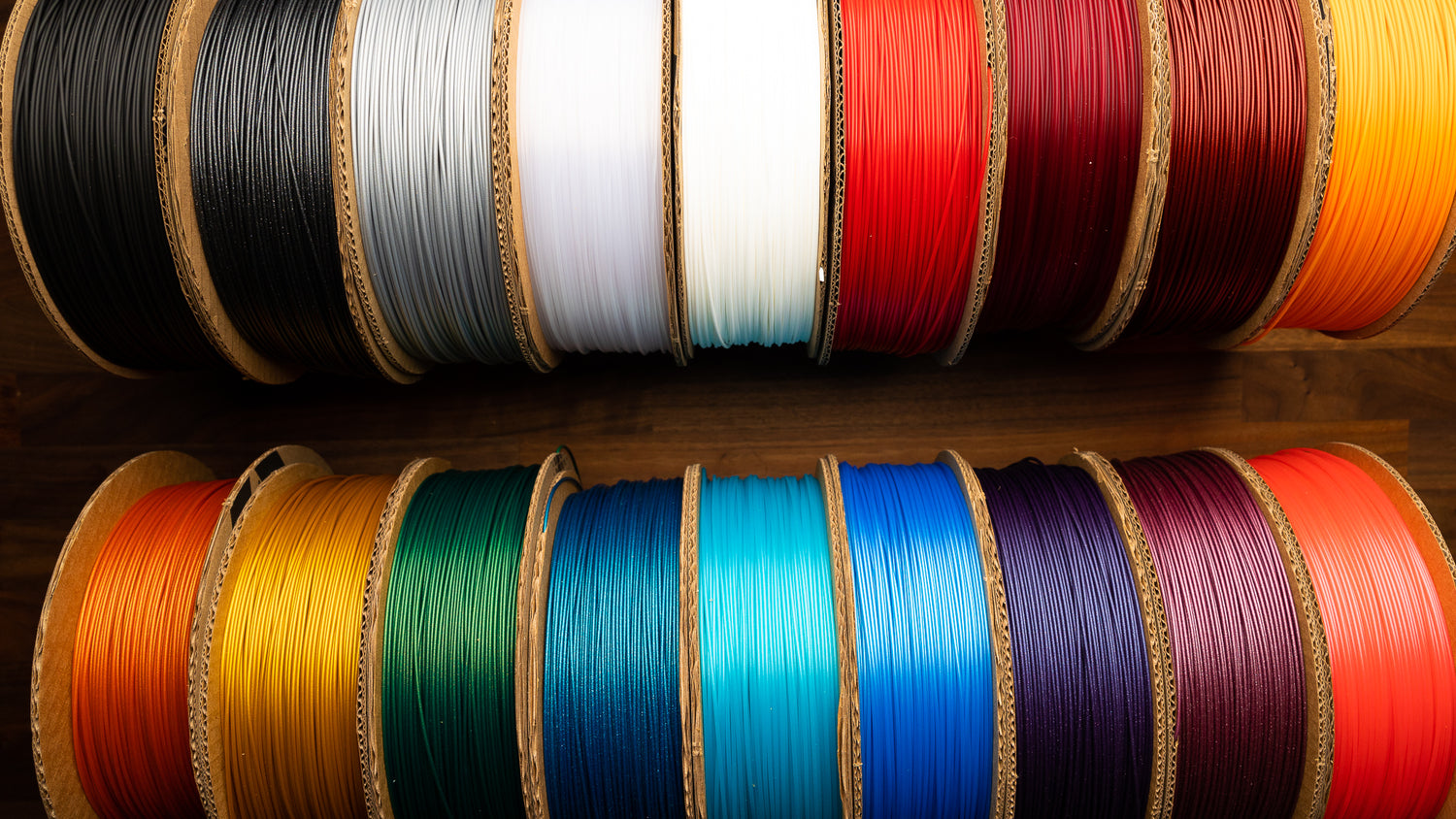 OUR FILAMENTS
We print primarily with Proto-Pasta HTPLA and PLA. Check out our full range of colors here.
3D printed parts should not be left inside hot cars or excessively hot environments.
Great sidecar
Much like its smaller sibling this blaster packs a huge punch in a compact form. The different barrels allow for all kinds of game types. It's currently sitting on the side rail of my Harrier as a shield buster with the mega xl option.
Awesome add-on!
Mounts easily and securely. Great build quality. Very fun add-on.
Kicks and giggles for the boys
I have to prime the Mighty Mama for them, but my young boys have a BLAST launching all sorts of NERF ordinance from it. Their favorite is the Mega XL whistler. We wish there were an attachment for the NERF Fortnite RPGs - we like flinging that too!
Mighty Mama is Mighty
Love this Little Rocket. Super compact, super unique, hits hard, very fun, great talking piece. The amount of adapters that work with it as well are incredible. Absolutely love this!
So much fun!
At first when I got it (fully assembled) the o-ring where the barrel connects was not there so I could not use it. But lemme tell yah, the customer service was nearly instant and was able to ship me the o-ring very quickly! Today I got it and was able to finally try out the blaster. Let me tell yah this thing packs a punch and is so coooool! The seal is insane on this! Love being able to switch ammo types! It's a bit finicky aiming this, but once you use it enough you get used to it and will get better..at least that was the case for me! Mega XL is super fun lol and the multi use with short darts or an elite dart with the same barrel is super convenient, more so that I rather use it than the elite barrel or short dart barrel...the 3 shot and 5 shot still serve a purpose if you need to get a quick shotgun shot off if your getting rushed! In all, a very high purchase recommendation on this unit! You won't regret!