Regular price
Sale price
$64.00 USD
Unit price
per
Sale
Sold out
PRODUCT DESCRIPTION:
This kit contains all of the hardware required to build a Meowser blaster, including optional basic optional hardware.  The Meowser is Full Auto blaster designed using the Flycore Straight mag system, or semi auto with the straight solenoid core, blaster designed by Old Fusion Designs.  Link to Flycore Straight and Meowser below, Meowser files are sold separately by OFD on their Etsy page.  Combinations of motor and flywheel that are not compatible will not be available choices.
*No 3d parts are included with this kit

FEATURES:
• All hardware recommended by the designer
• Includes optional hardware
• flywheel and motor selection based off what you want for your blaster
• Just add a LiPo, alarm and charger and you're good to go!

INCLUDES:
• 2x - Motors (Kraken/Fang ReVamp/Loki)
• 1x - N20 Gear Motor (300-2000 RPM) or Neutron Solenoid with Diode
• 1x - Flywheel Pair (Kepler/Daybreak/Pulsar/Worker Micro/FTW micro)
• 9x - M2x5mm Cage Screw
• 14x - Brass Heat Set Insert
• 23x - M3x8mm Cup Head Screw
• 8x - M3x12mm Cup Head Screw
• 9x - M2.6x12mm Toy Screw
• 1x - M2.6x10mm Toy Screw
• 1x - M3x8mm Button Head Screw
• 1x - M3 Thumbscrew
• 1x - 10A Cherry Lever Switch
• 1x - 10A Cherry Button Switch
• 1x - 21A Tezuo Button Switch
• 2x - Springs (Mag Release/Trigger)
• 18 AWG Silicone Hobby wire
• 22 AWG Silicone Hobby wire
• 1x - XT-30 M/F Pair
• Pre cut Heat Shrink

ADDITIONAL LINKS:
• LiPo Alarm
• Charger 
• Voltage Meter
• Holdster Magnets
Meowser Files
Anoid Meowser Files
Flycore Straight Files
Share
View full details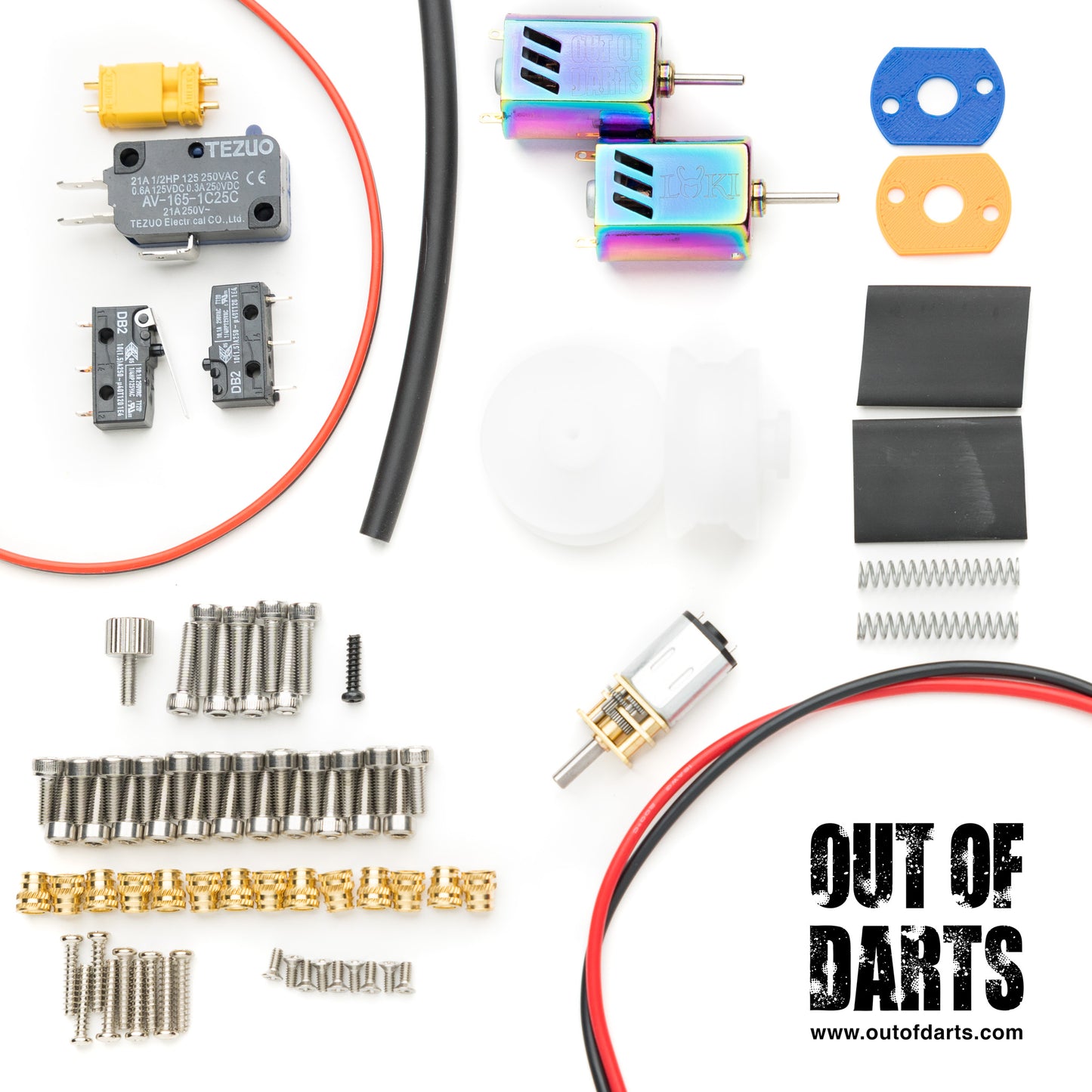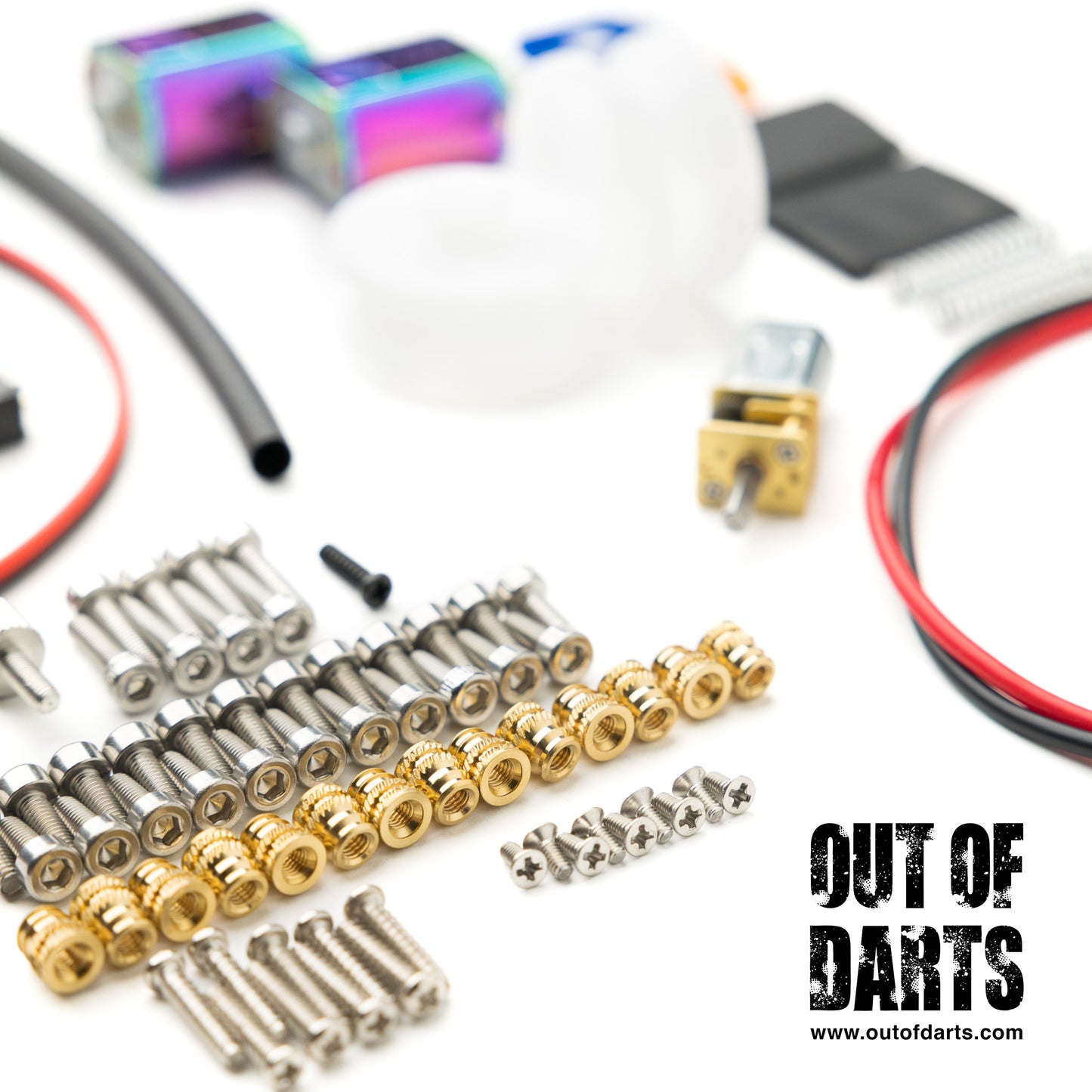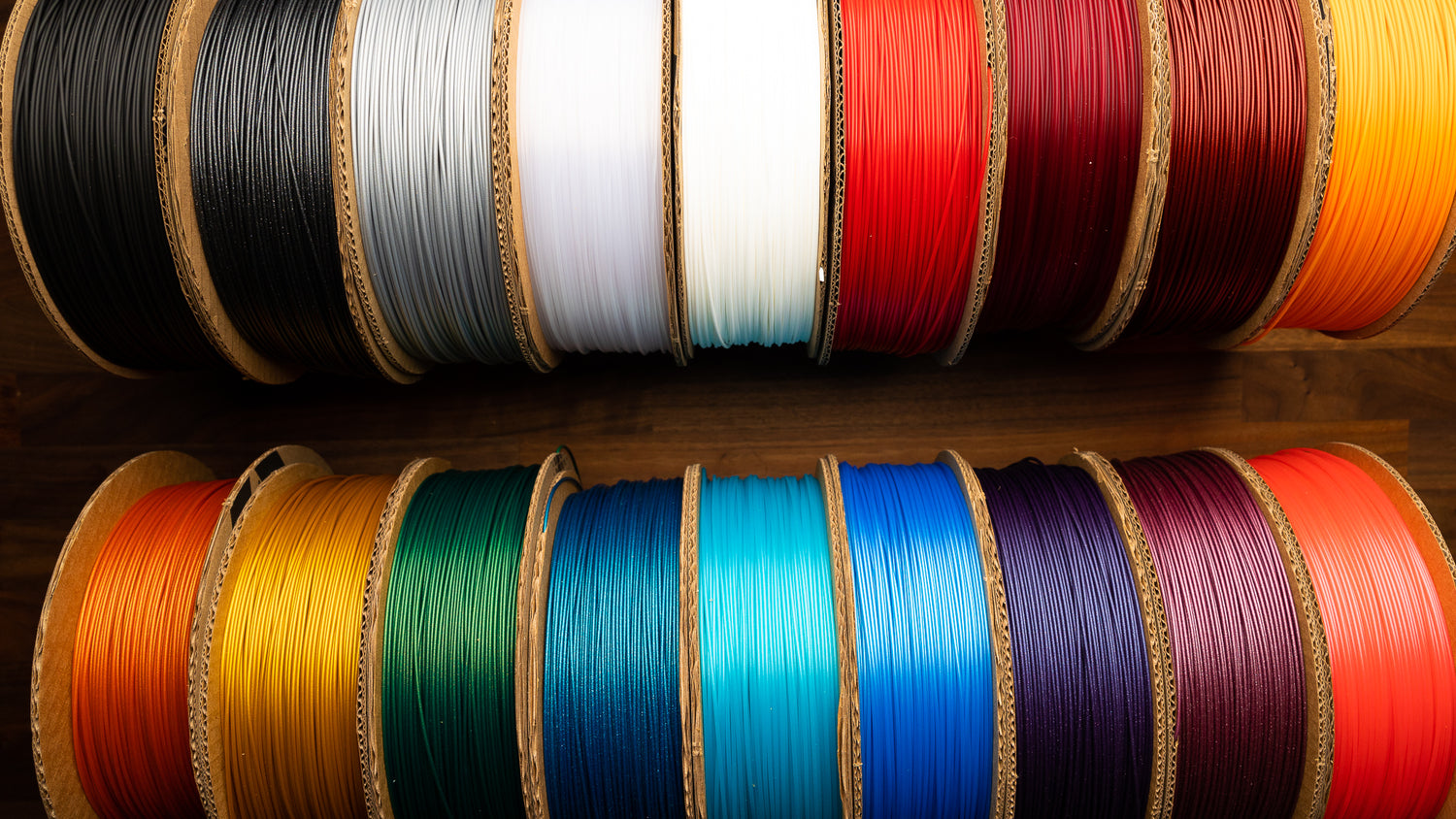 Great kit
Great kit, went together easily. Only issue was that i didnt have the thumbscrew included.
A great option to buy if you don't want to source parts yourself.
I purchased the Meowser hardware kit containing the Kraken motors and the worker hurricane flywheels. OOD did send the wrong flywheels by accident (FTW), but customer service was very good and immediately sent out the correct flywheels. All other packaged components were the correct count. There was ample length of 18 AWG and 22 AWG wire left and extra M3 X8mm Cap Head Screws when finishing the build. I did put a square tipped barrel option on my Meowser which requires 1 more M2.6X 12 mm toy **** than was provided (A total of 10X was needed), so it would be nice to have a few extra of those screws just in case.