Regular price
$3.00 USD
Sale price
$3.00 USD
Unit price
per
Sale
Sold out
PRODUCT DESCRIPTION:
This is a 3d printed switch mounting plate that Luke designed for the Nerf Rival Nemesis. It allows for a very simple installation of the REV trigger. This Nemesis Rev Switch Mounting Plate is designed for the 21A Omron switches but should work with any long lever 15/16/21A microswitch. 
There are two 3D-printed parts; one to hold the switch and one to attach to the sliding REV trigger as an extension. Both hold with friction fit but should be glued in place. Glue can be Superglue/CA, Epoxy, Hot Glue, Crazy Glue, Goop, etc. This involves a minimal amount of cutting or dremelling to fit, but it's very easy!
This saves a lot of putty cost, work, and time! Compatible with all long lever switches on my shop.
FEATURES:
• Custom fit 3d plate for REV trigger on the Nemesis
• Install within 5 minutes, including cutting!
• Simply place in and glue!
SPECS:
• Material: PLA plastic
ADDITIONAL LINKS:
• Trigger Switch Mounting Plate
• 21A Clone Switch
• 21A Genuine Omron Switch
Share
View full details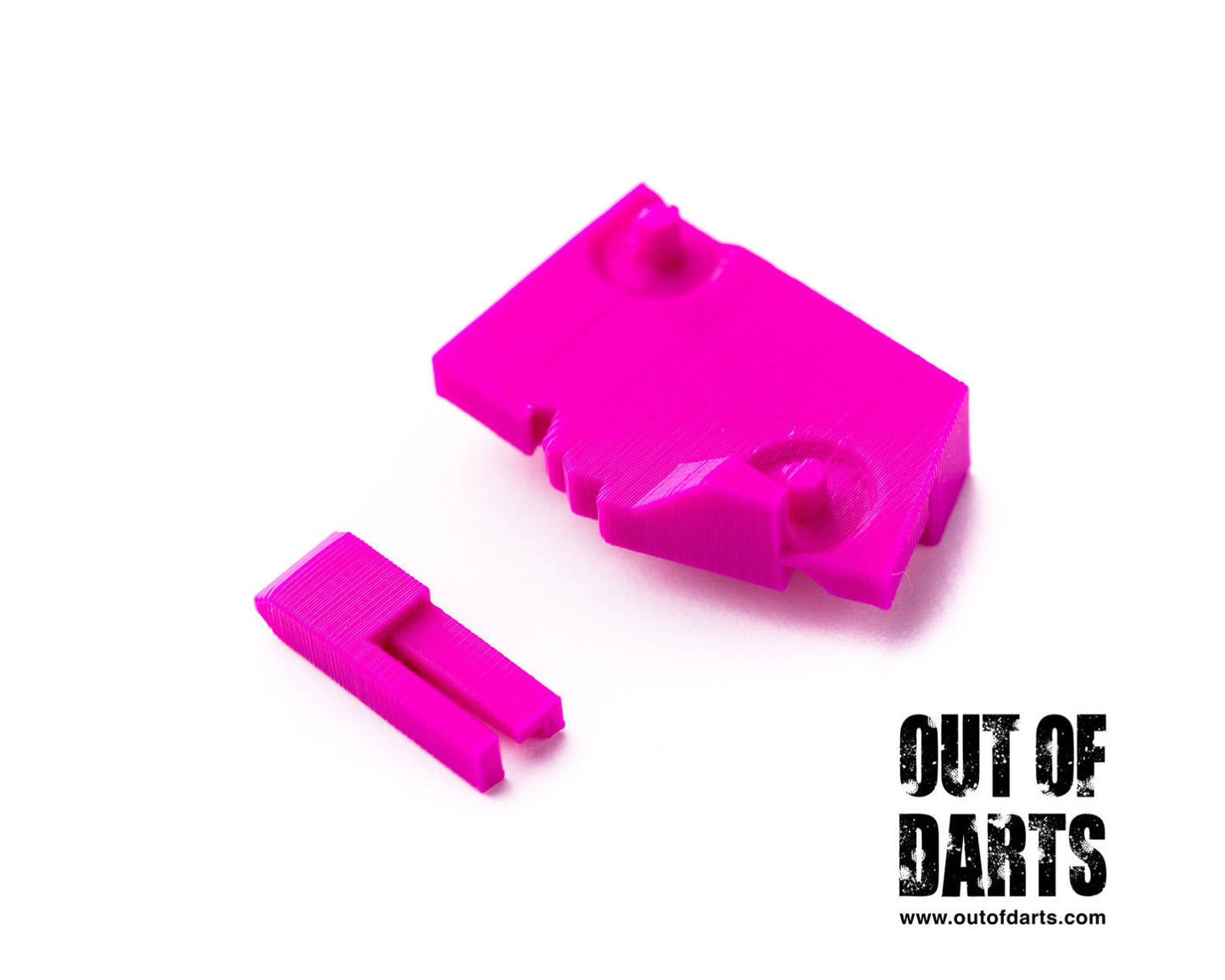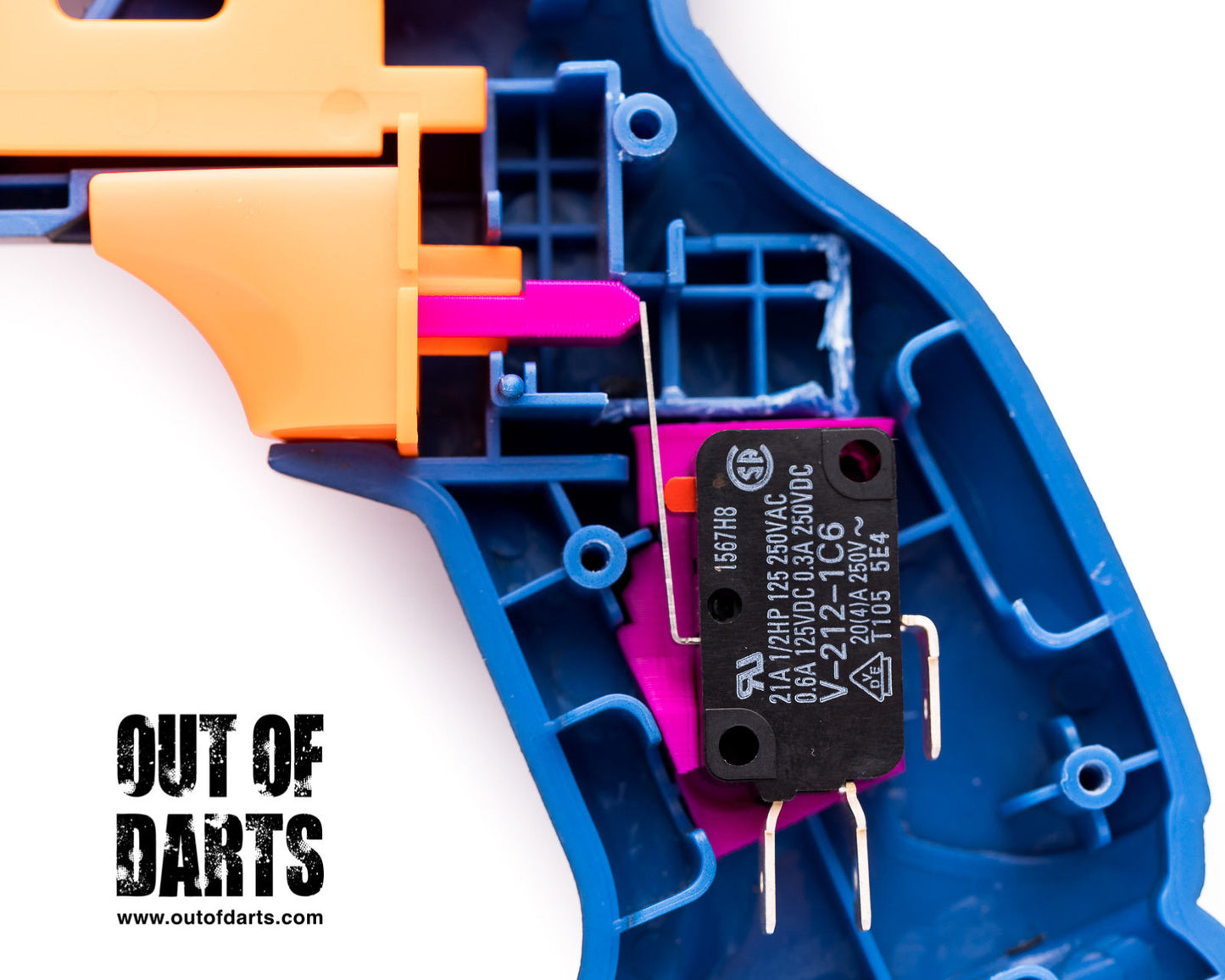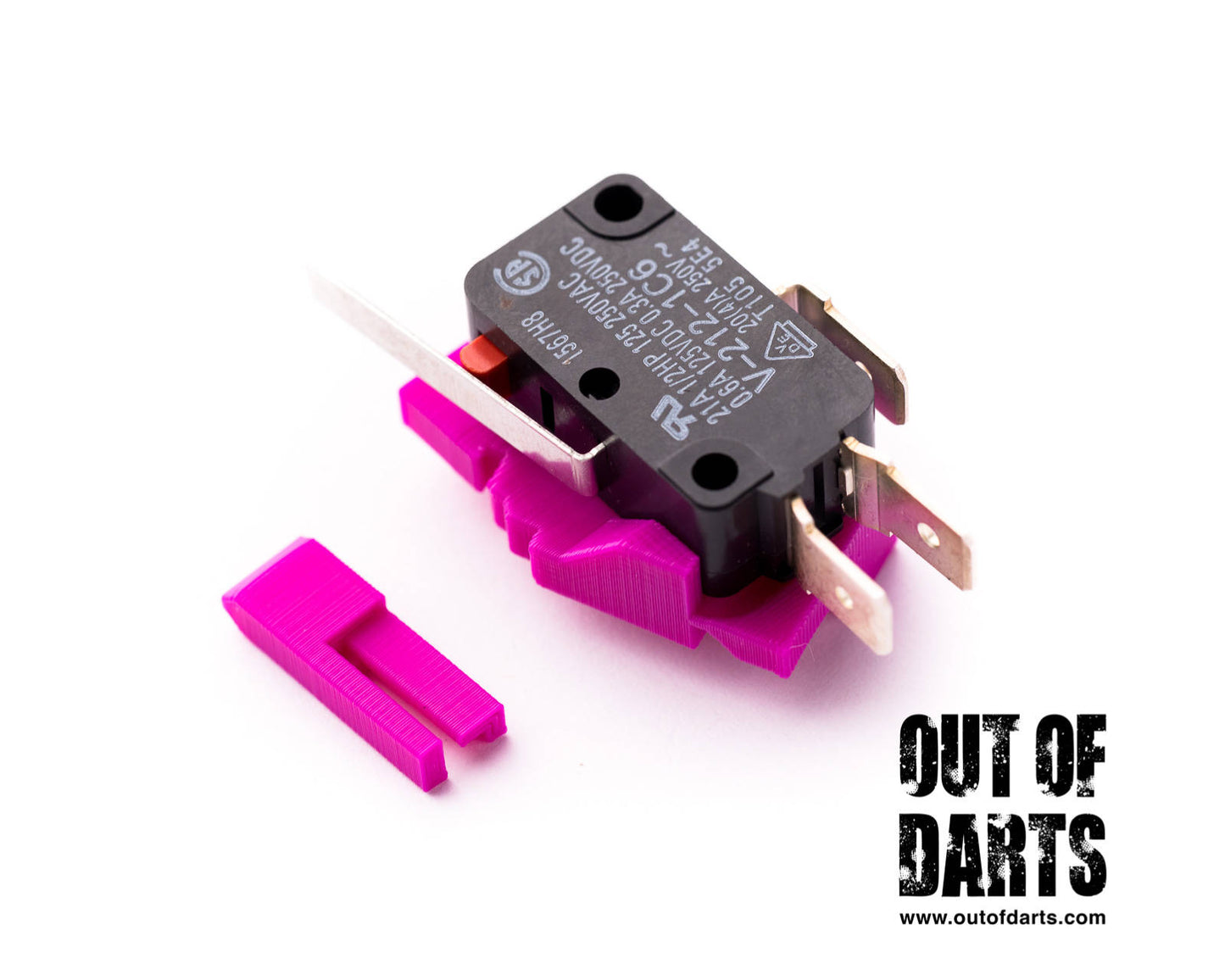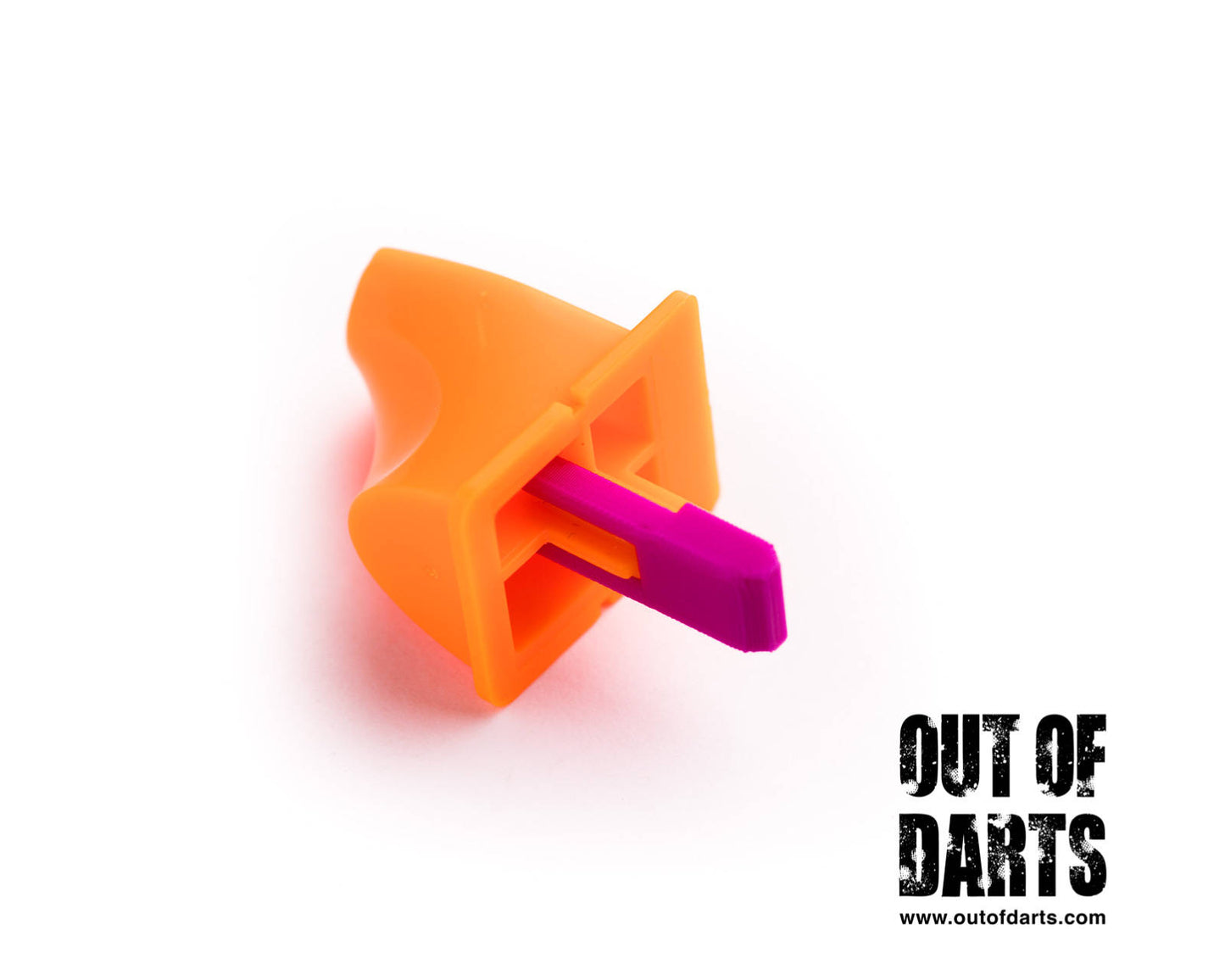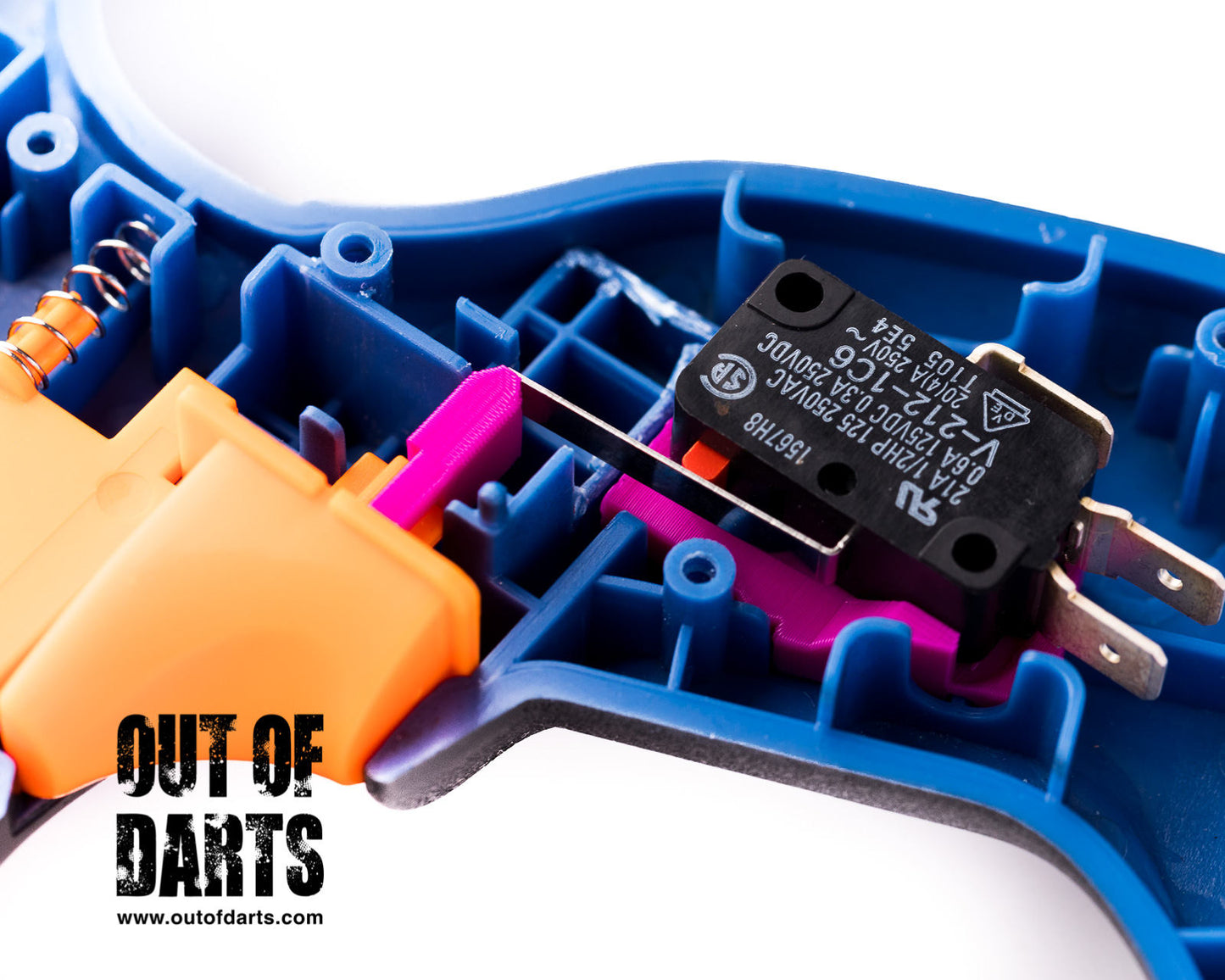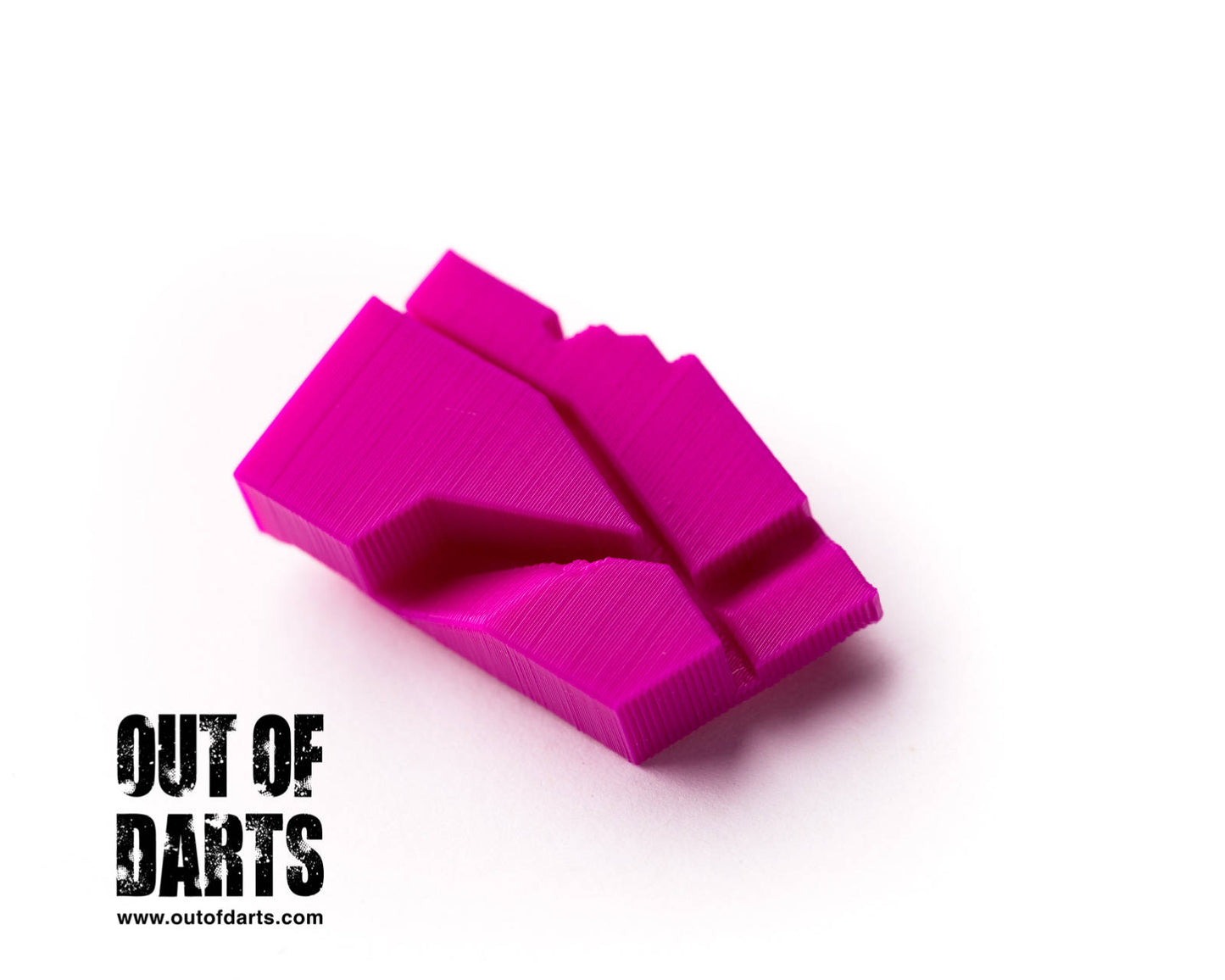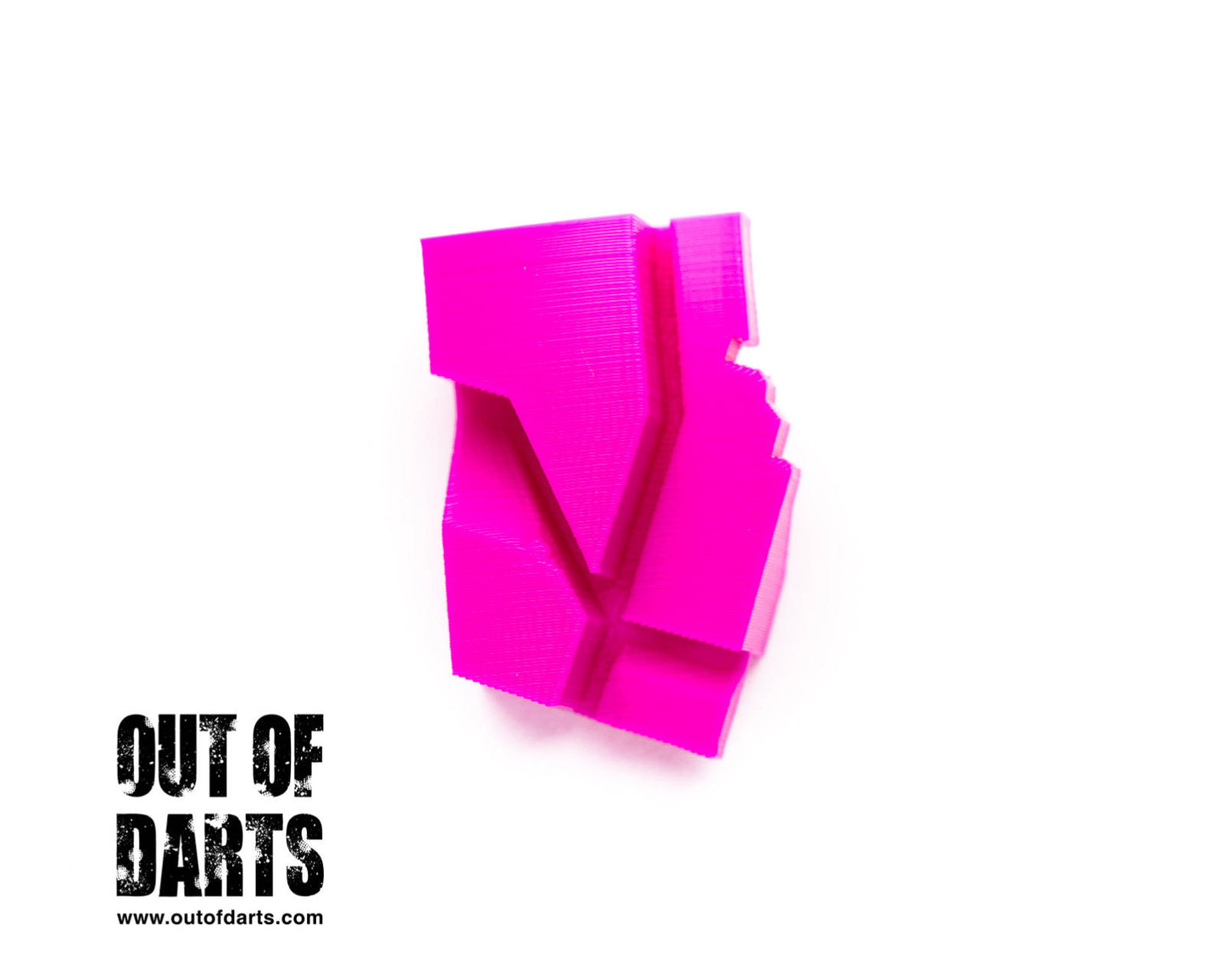 Nemesis Rev Switch Mounting Plate 3d printed (Ideal Rev Switch Placement)
Made installation beyond easy!
This nemesis was the first flywheel blaster I modded to Lipo and using the switch mounting plates takes all of the guessing out of switch placement.
For the price, it is a no brainer from me to use the mounting plates you guys sell!
I just ordered some for two Perses I am modding as well.
Highly recommend.
UK Order
Order came from US to UK before I could fully watch and absorb the Nemesis upgrade video! It was very quickly despatched and received. The items are the best 3d printed parts I've bought. Super smooth printing and muti-coloured (colours are random). They look amazing and have made installation an absolute joy, not having to use putty. Thank you so much :)
Nemesis Mod
Done 2 Nemesis mods recently and the rev switch mounting plate made the switch placement fast and easy. If you're modding I highly recommend using Out of Darts switch mounting plates whenever possible.
Well done!
After watching Lukes video how to mod a nemesis, I placed my order. It arrived within 3 days! (Talk about fast shipping) I suggest watch his video on youtube before installation. Fit so well i really didnt need glue. Did anyways because Luke said to on his video