Regular price
Sale price
$3.50 USD
Unit price
per
Sale
Sold out
PRODUCT DESCRIPTION:
This three-screw set allows for quick access to your rapidstrike battery tray.

FEATURES:
• 3x screws

SPECS:
• Material: Anodized aluminum screws
Share
View full details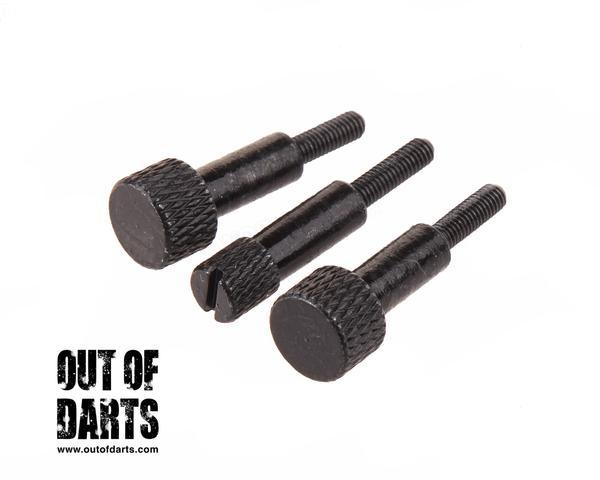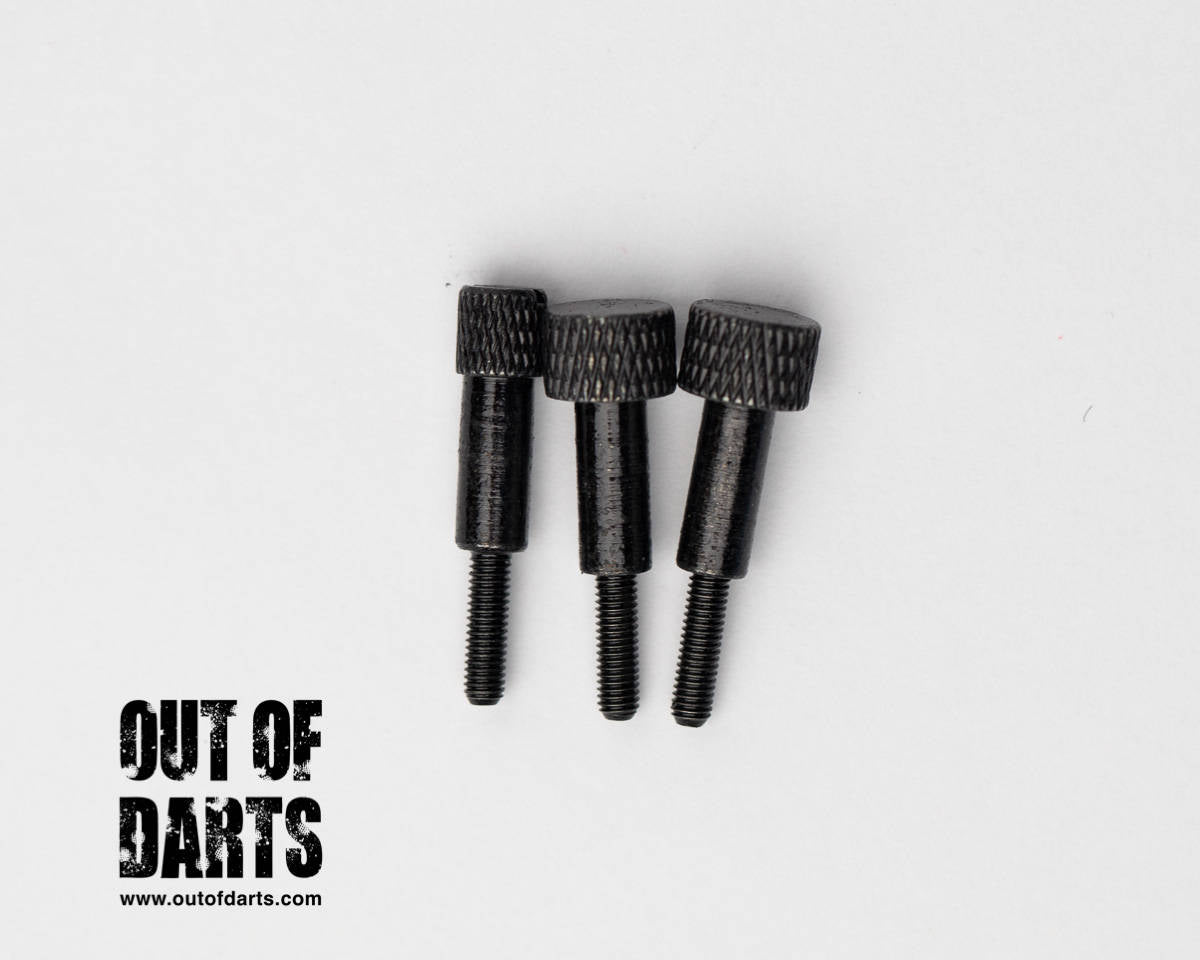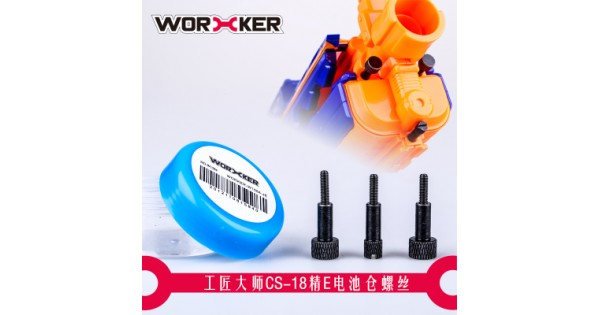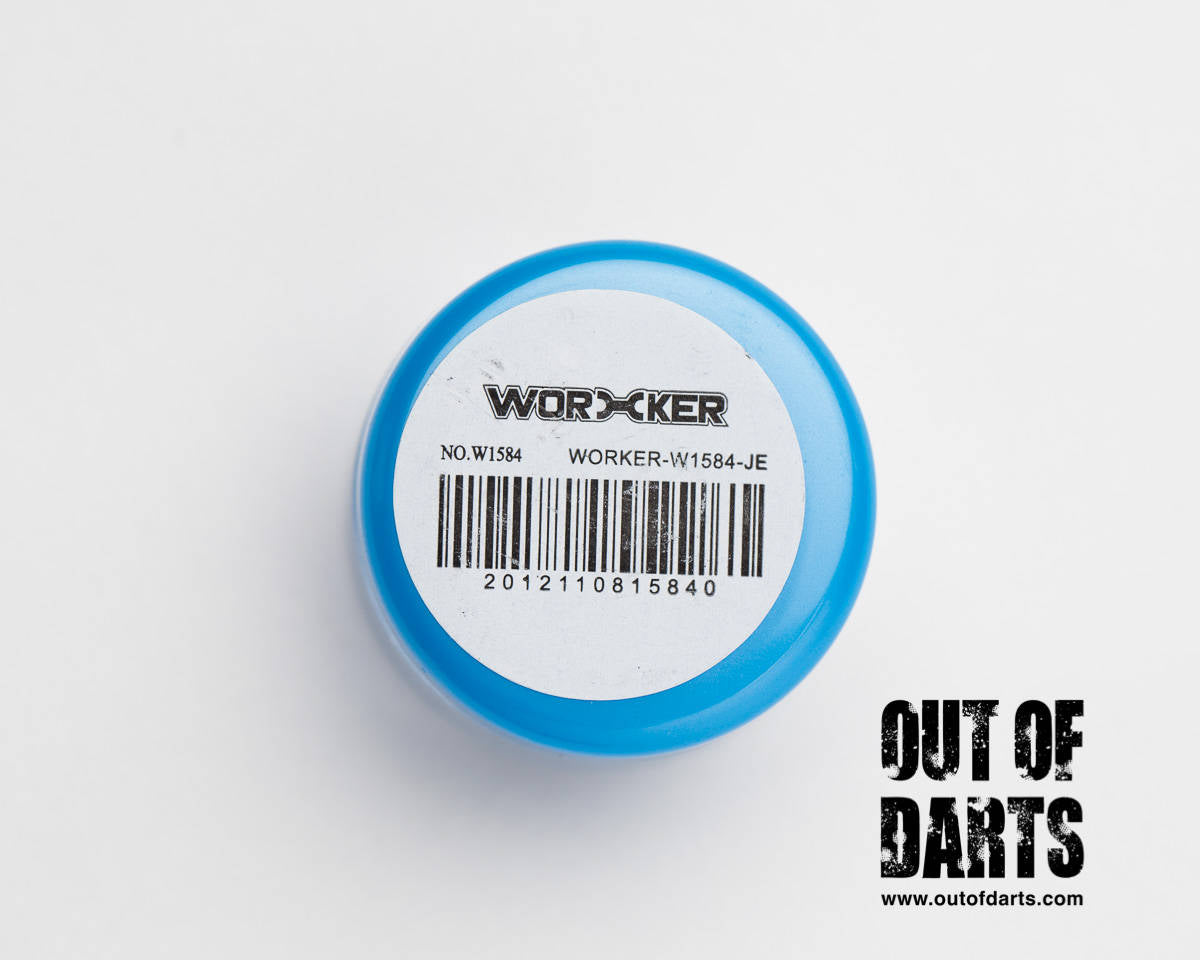 Hard to use
Are they technically thumbscrews that work? Yes
Are they worth buying? No.
Not only do they kinda screw up the aesthetic of the front end but they are also really hard to reach, particularly the outer two, to the point where I could legitimately go find a screwdriver and undo the original screws faster than I could undo the thumbscrews. Not even close either. I can't overstate just how awkard it is and how long it takes to screw in or screw out these thumbscrews because of where they are. The rapidstrike just doesn't lend itself to thumbscrews very well.
Rapidstrike Battery thumb screw set Worker
Great!
Works as intended. If you're modding your Rapidstrike to use lipos you'll just need to use the two top thumb screws.
Just right
The Rapidstrike thumbscrews do what they're supposed to. They provide easy access to the battery tray without tools. Given the limited tight space around the battery tray, they strike a decent balance between ease of use without being too big, and without restricting the use of barrel attachments;
It's a must for anyone who owns a Rapidstrike.
Etsy Review for Rapidstrike Battery thumb screw set Worker