Regular price
$2.50 USD
Sale price
$2.50 USD
Unit price
per
Sale
Sold out
PRODUCT DESCRIPTION:
In our testing of the Rival Pathfinder, we found that stock rival mags were not feeding properly all of the time.  This small 3D part glues to Rival mags to make them feed reliably with the Rival Pathfinder.  In our testing, this fix did not affect compatibility with any Nerf Rival blasters, including the OOD Jupiter.  This is includes 10 pieces, enough to attach to 5 Rival mags!  
*This product will be printed in Proto-Pasta Transparent Ice (Clear) for the best match with the magazines, Pictured in orange for a better visual of the product.

FEATURES:
• Fix to make the Rival Pathfinder compatible with old Rival Mags.
• Simple glue on fix for mag compatibility with the Rival Pathfinder
• Includes enough to fix 5 Rival Mags

SPECS:
• Material: 3D Printed PLA plastic

ADDITIONAL LINKS:
• Rival Pathfinder/Fate Upgrade Spring
• More Pathfinder Mod Parts

Share
View full details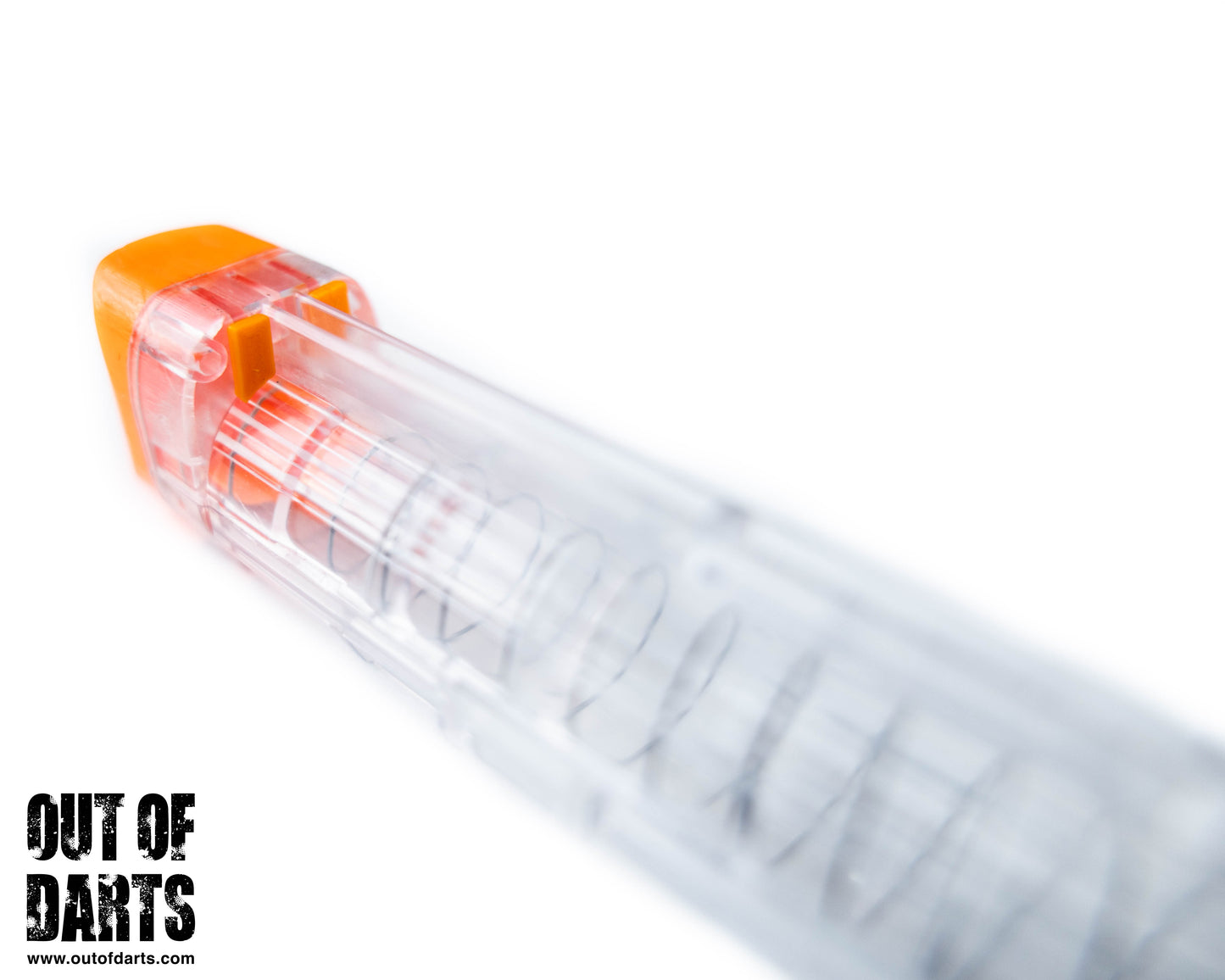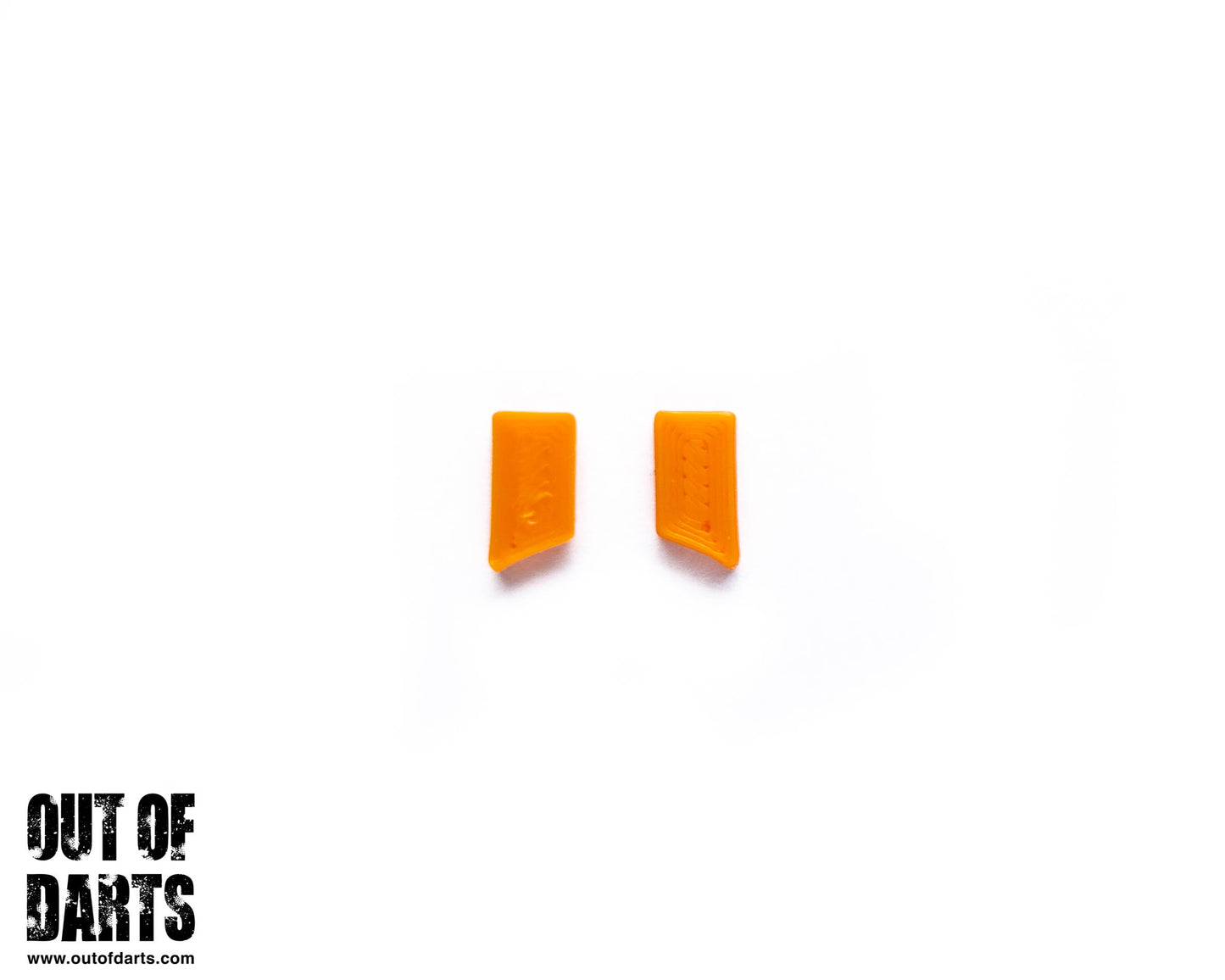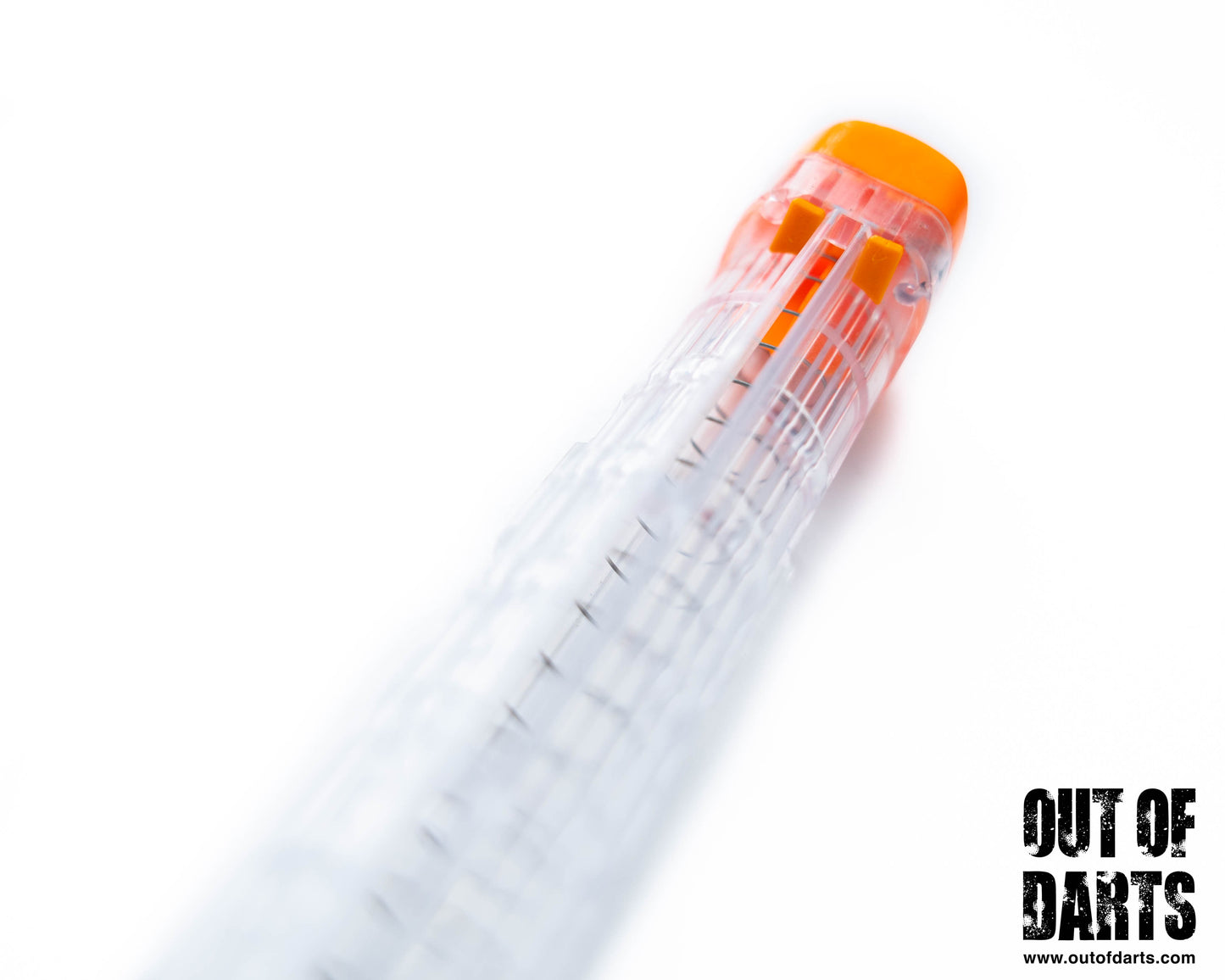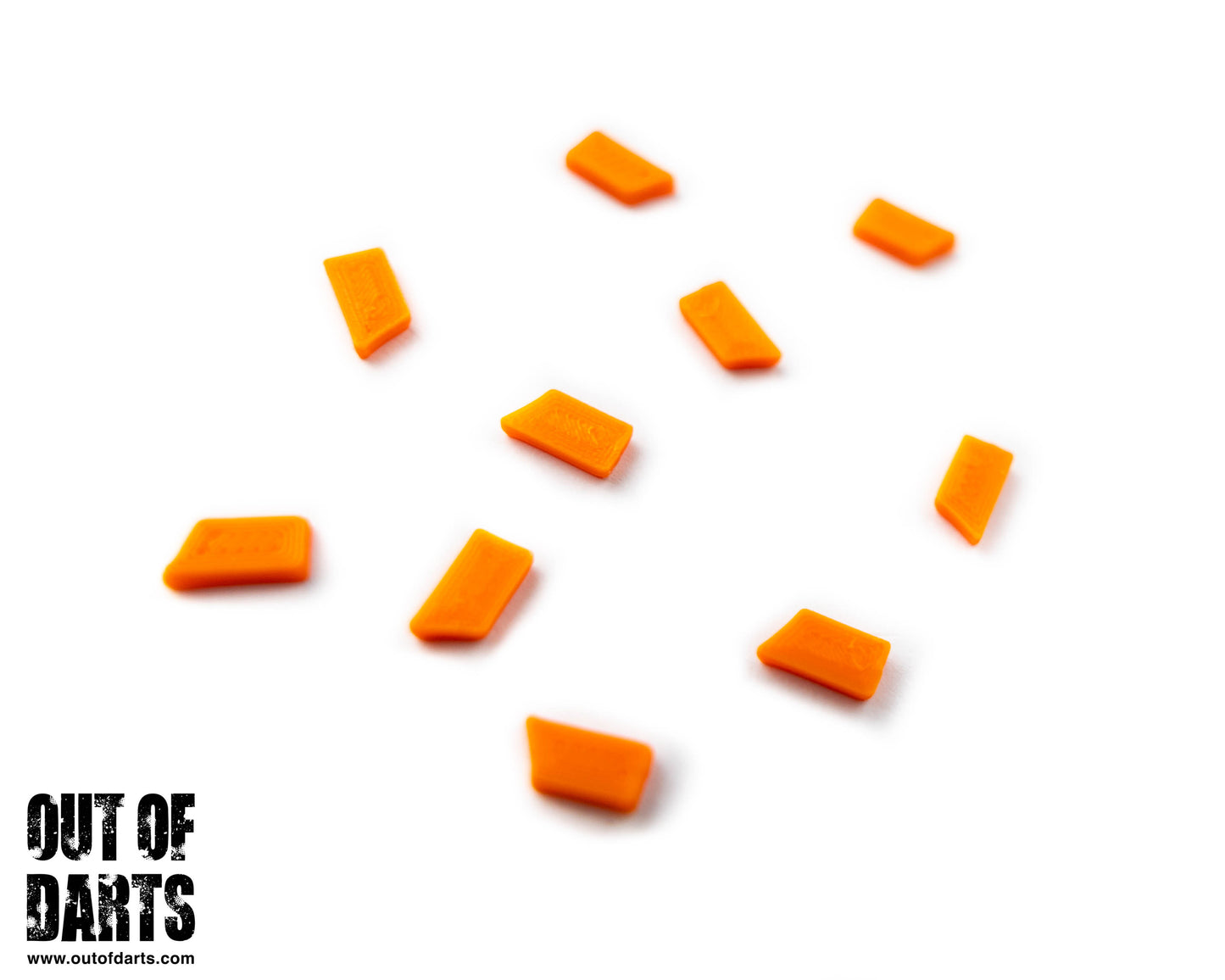 Works like a charm!!!
What a fantastic fix for your rival mags! Simply glue them on and bam, no more issues!!! Once again, a wonderful product to completely fix your old rival Mags!!! A+++++++++
100% recommend
Super simple and easy. Just put a tiny dot of super glue to secure in place and then glued along the outer edge once it was secure. Works amazing in the pathfinder.
Mag fix
Worked great, magazines load correctly into my Pathfinder now. They fell off originally because I didn't use strong enough glue, but after using superglue I had no issues.
Pathfinder Rival Mag Fix
They worked as described. I applied them to 4 off brand mags and put them to the test. The mags fit well and did not jam. Highly recommend this product.
Simple fix at a fair price
Great little fix that, while easily solved with any sort of shim hack job, is a nice bespoke part that fits nicely with older stye rival magazines. The price is what makes this piece a fair value.