Regular price
Sale price
$15.00 USD
Unit price
per
Sale
Sold out
PRODUCT DESCRIPTION:
This soldering iron lets you easily take repairs to the field! Luke has been testing this extensively over the past year. Powerful and reliable enough to be used as a primary Iron, this battery-powered 3s LiPo soldering iron is a great addition to any field kit. He has one that lives in his game-day bin. Simply plug in a 3s LiPo and you're ready to solder in a minute. LiPo Alarm is required while plugged in.

FEATURES:
• Fantastic field repair soldering iron
• Easy to use with any 3s LiPo
• MUST use a LiPo alarm while plugged in!

SPECS:
• Material: Metal, Plastic

ADDITIONAL
LINKS:
•
Mini LiPo Alarm
•
LiPo Alarm LED
•
Solder Wire
Share
View full details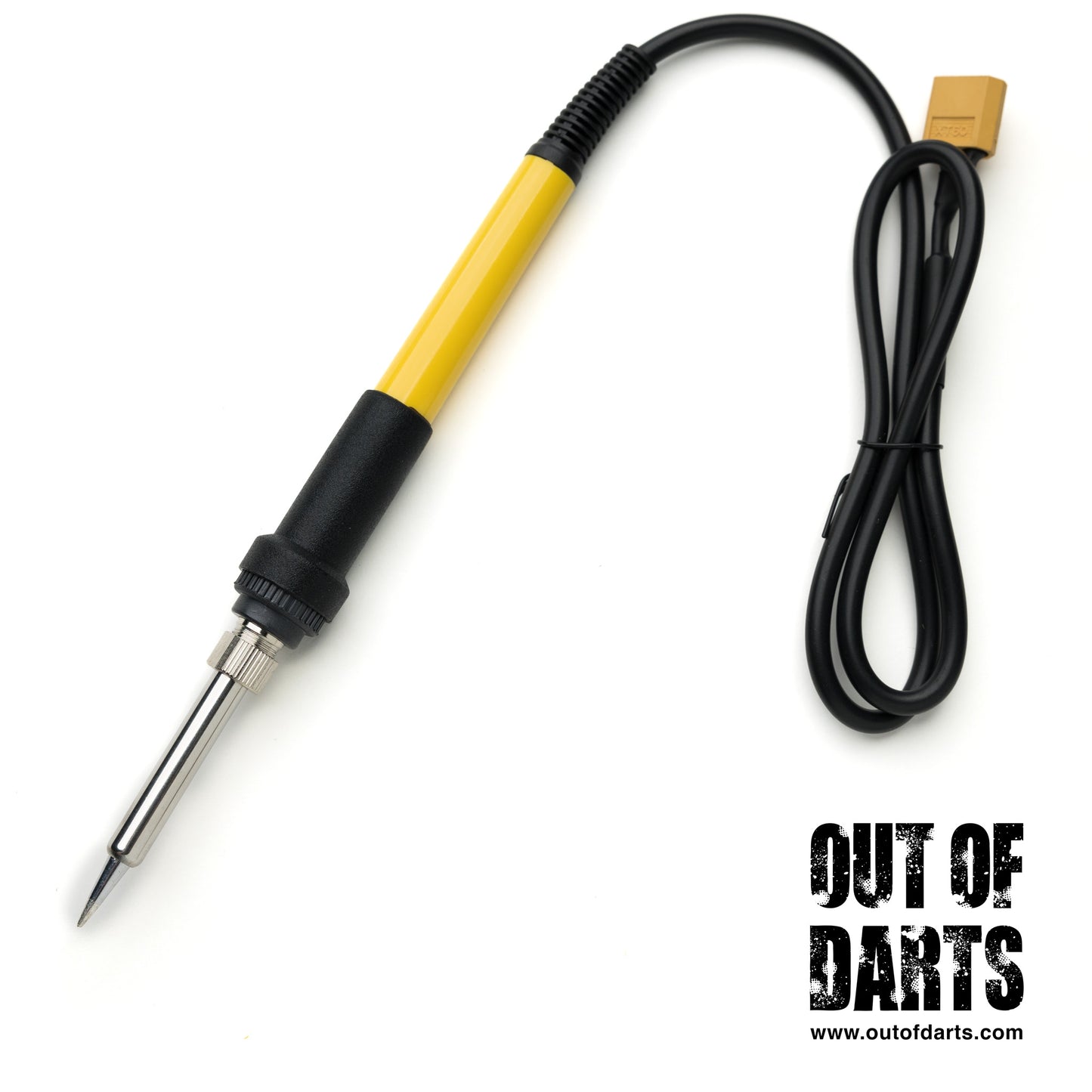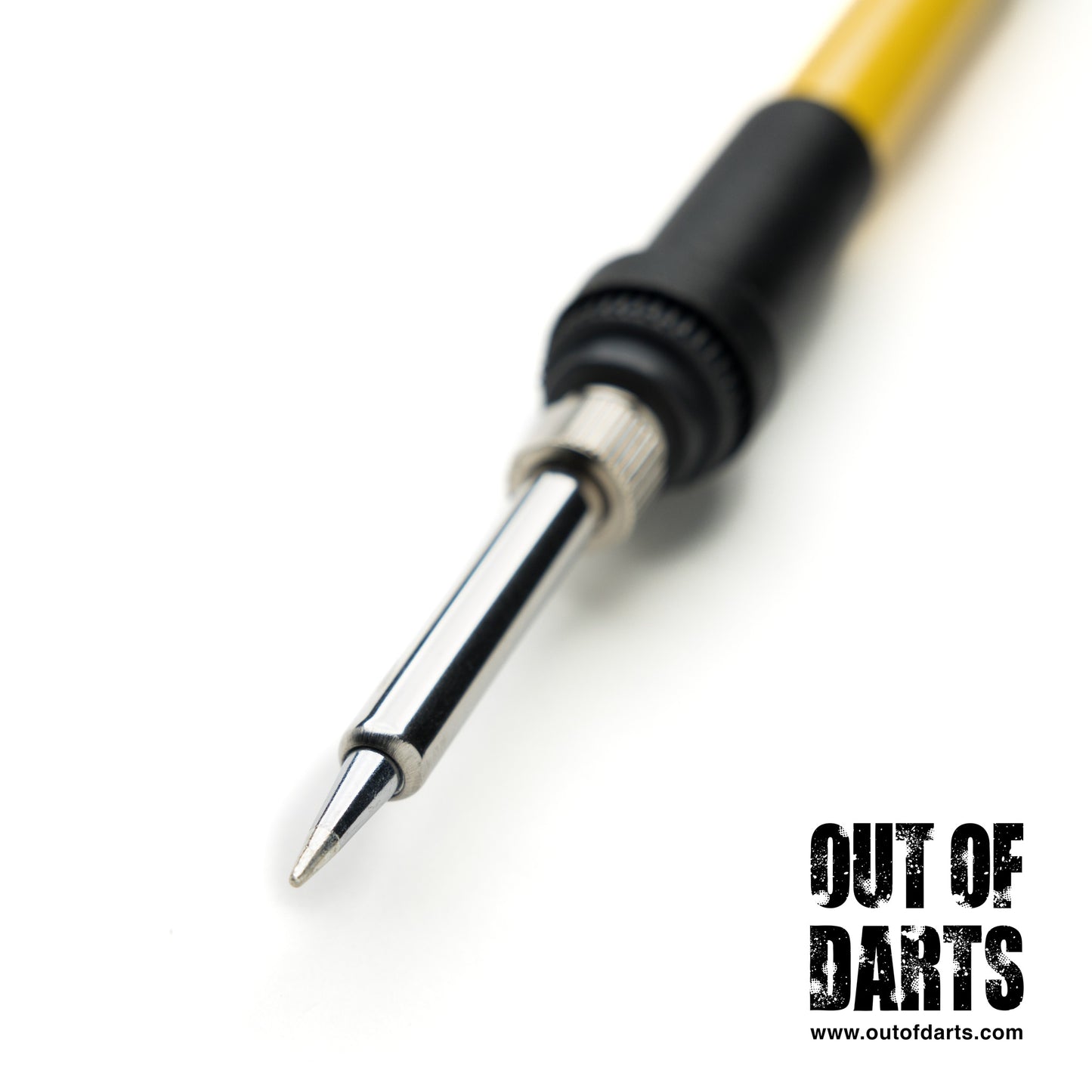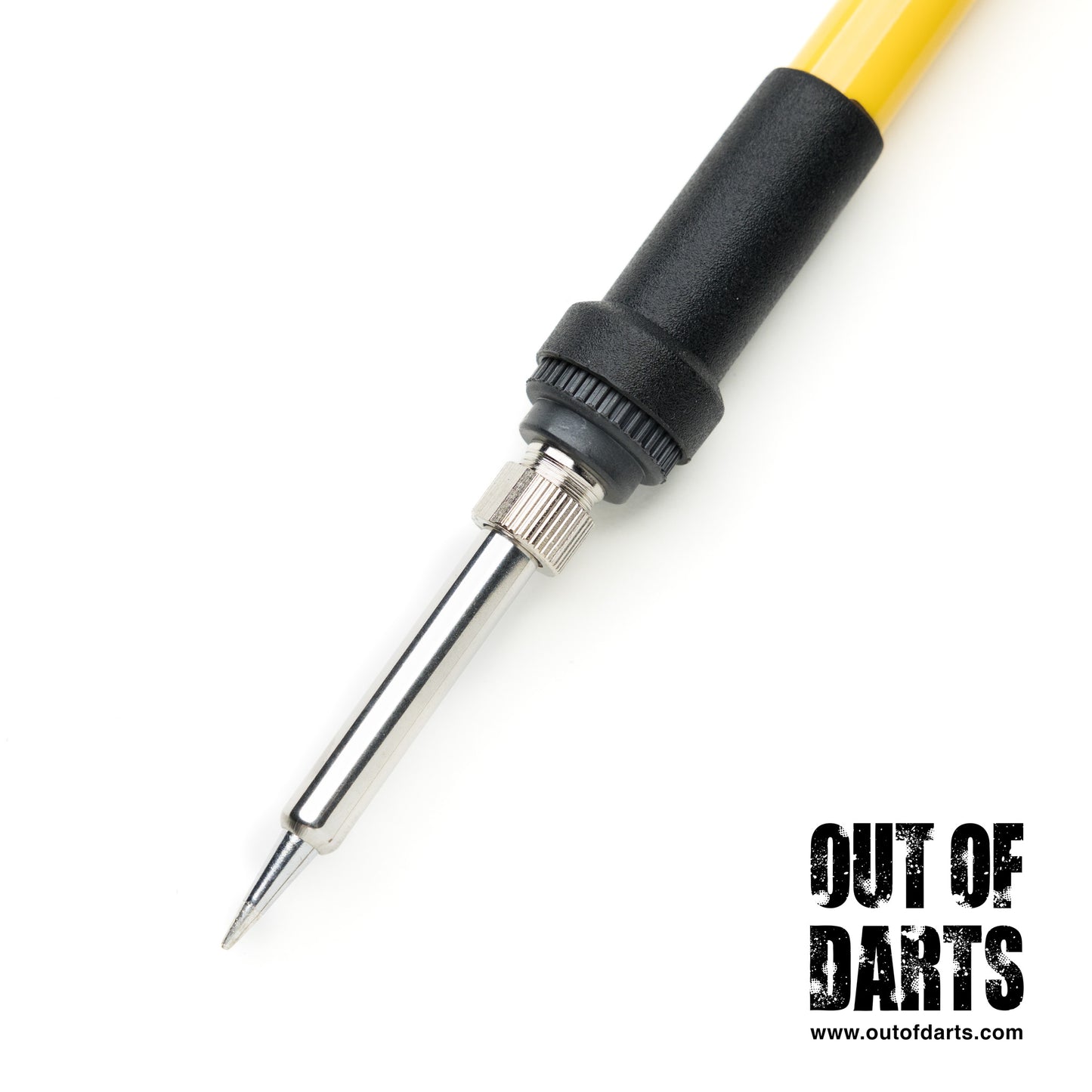 Hot Hot hot
This thing gets hot quick. Don't wait too long or it heats up the handle. Needs an off switch. But other than that five outta five stars!
Hot in Seconds...
This soldering iron is not a toy nor is it a good iron to learn how to solder with. It is a tool and great for so many applications. I used it to melt a hole in the plastic so I could rewire my blaster properly. It went through the plastic like butter after being plugged in for two minutes tops. It requires you to "tin you tip" as it can easily get corroded with junk at the point of contact with the tinning wire. Other than that it heats up in mere seconds... Which is great for inpatient modders. It is portable too! Making adjustments on the fly while out in the field is a great asset to any foam flinging friend. It is also quite easily handled as it is not plugged into the wall, I made mine up like a tattoo rig with the battery off to the side. But isn't that just what a modder would do?
Amazing!
Heats up faster than a one you have to plug in the wall! Did a full mod on a rapidstrike witth one battery! Performed better than anything else I have used. I am impressed with this tool! I will be getting one for to use at work. The only thing that I can say bad about it is the heat shrink at the connector slides when you disconnect it, but we are modders aren't we? 😉