Regular price
$5.00 USD
Sale price
$5.00 USD
Unit price
per
Sale
Sold out
PRODUCT DESCRIPTION:
Stryfe XL Pusher for Short Darts. Note that this ONLY works with short darts.  This will be printed in black (depending on supplies).  In general, interior 3D printed parts will be printed in miscellaneous colors since they aren't visible.
FEATURES:
• Designed by Tarik
• Converts your stryfe to work with standard short dart magazines without the need for a new adapter!
• Works with all cages I sell (except eclipse- pending testing)
SPECS:
• Material: PETG Plastic

Share
View full details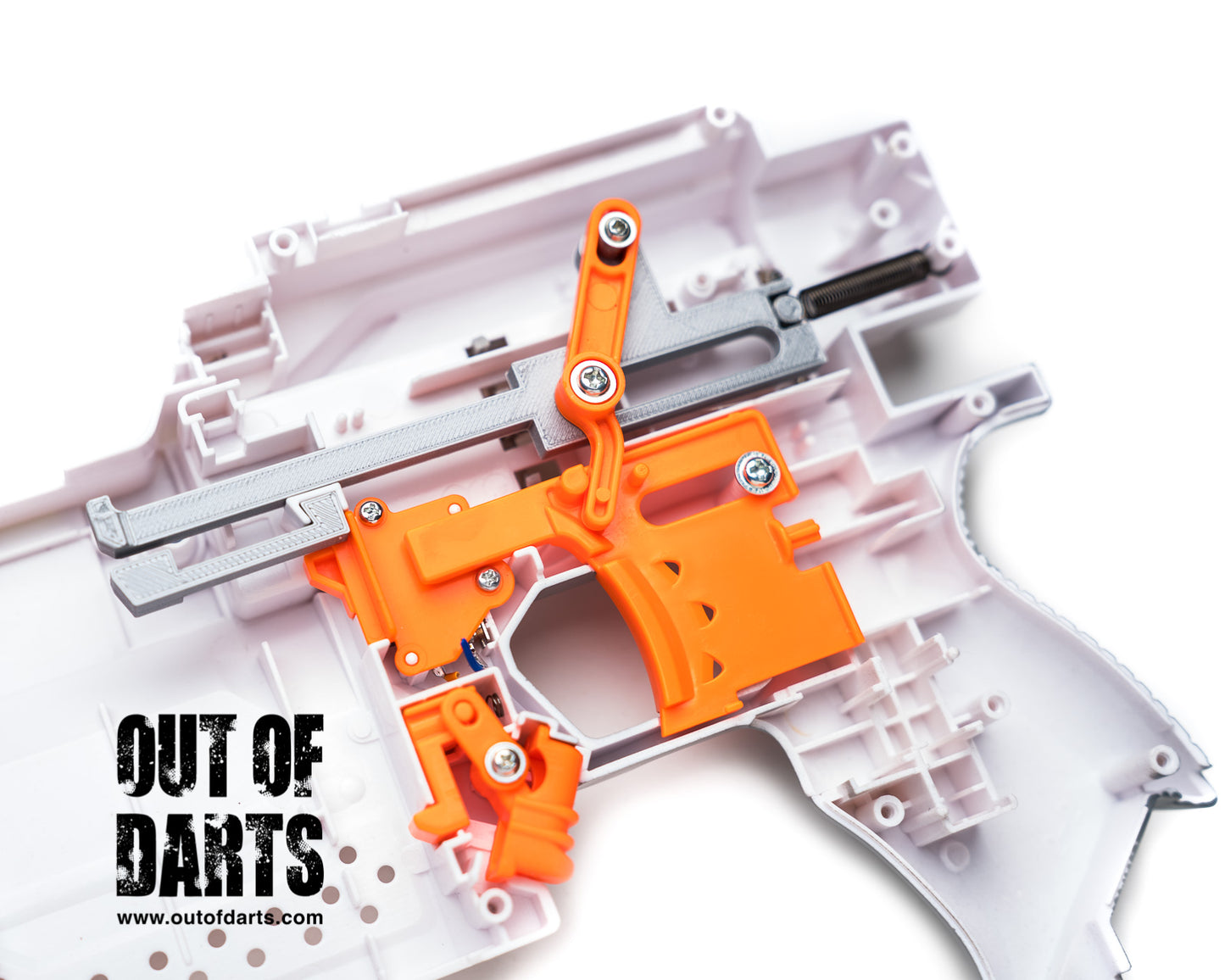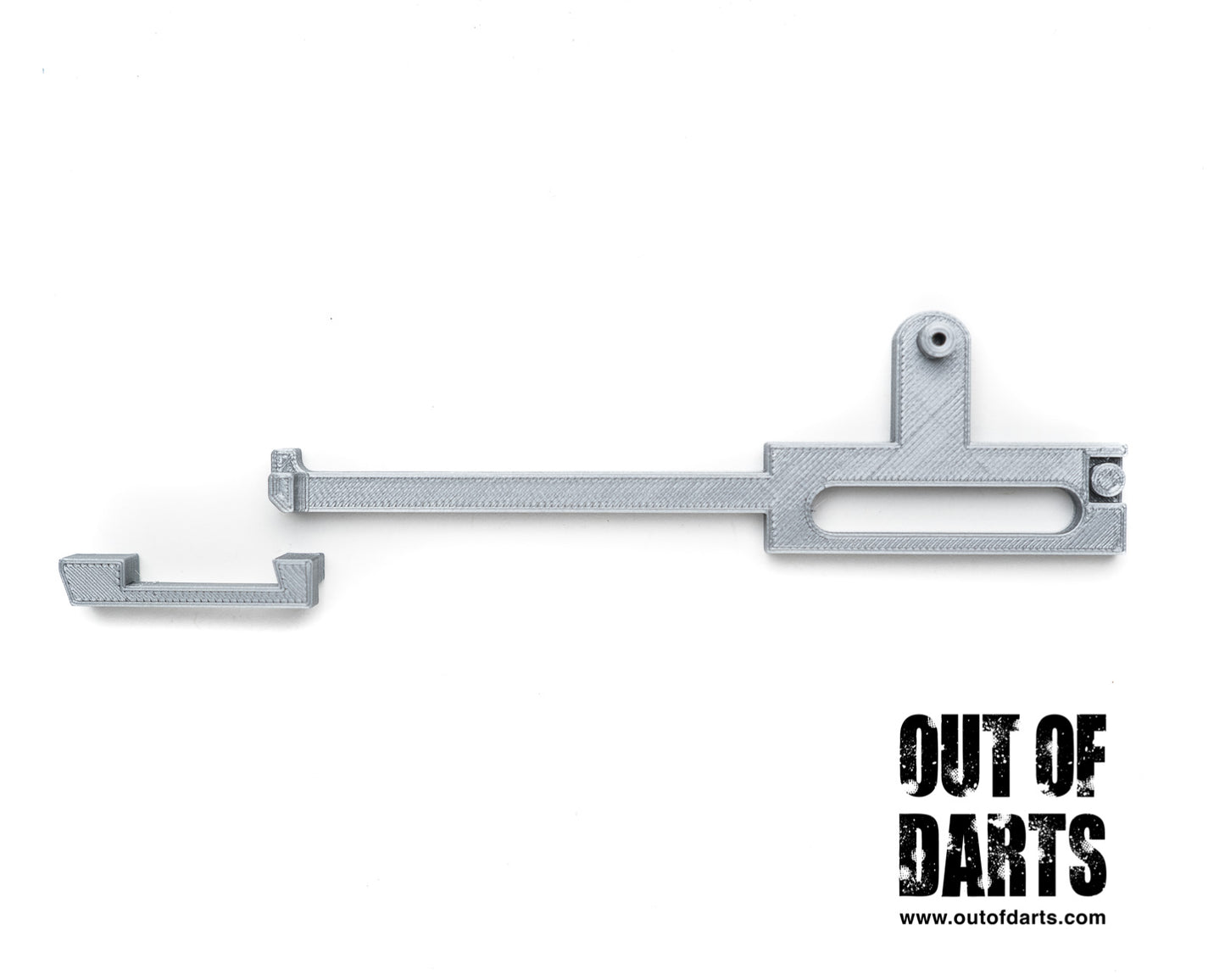 Worked perfectly
Fit perfectly in my blaster without any issues. I noticed that it works only with the Talon Mag and adapter and does not work with the Nexus Mag and adapter. The Talon Mag has to be placed just right in the adapter otherwise it causes the trigger to feel sticky and slow to reset. Used on the Blue version of the Stryfe.
Needs a bit of finesse
Originally bought this because the injection molded Stryfe pusher was out of stock.
As another review mentioned, the additional lower piece I assume is meant to guide darts farther forward blocks the angled talon adapter from loading fully. However, because the feed lips are located so far forward, that piece can be left out.
The pusher does not feed angled talons consistently unless the trigger pull is quick. Easing darts into the flywheels with this pusher will result in a jam.
The tolerance for the retention spring was also too tight. Made it a bit difficult to install.
When it works, it works, but I'm going to drop in the injection molded pusher once it arrives.
Great short dart pusher
The XL pusher is ready to install and includes a piece to keep darts from being pulled backwards out of the mag.
Beat feature is that this pusher uses the same adapter as springers so no need for a flywheel specific adapter.
Could not reccomend.
This did not and can not work with the talon mag or at least not the angled talon mag for flyhweelers. The extra piece that comes with it blocks the adapter from loading. The pusher itself is not reliable to shoot with the 3d printed cage that is sold as part of the 3s stryfe preformance kit. I had better luck with the worker titanium cage but still not reliable. Will just opt for a standard worker pusher.
Snapped
The piece that was supposed to have a screw screw in completely snapped off. Also, the spring didn't really fit in the circular peg provided, and would come loose whenever I pressed the trigger (this was before the screw piece snapped).