Regular price
Sale price
$5.00 USD
Unit price
per
Sale
Sold out
PRODUCT DESCRIPTION:
The Versatile Single Stage MOSFET board offers an e platform for your Nerfing needs!  This board is a bit larger than our mini mosfet board but is our only MOSFET that can be used with a PWM signal reliably and is compatible with any pair of standard flywheel motors we offer.
*This Product is compatible with a PWM signal from an Arduino or similar microcontroller.
*A note about motor and MOSFET ratings; Our community often overestimates motor current ratings, as many of these are done on paper. The stall current is extremely brief. Because of this, we have rated each of these MOSFET products by the number of motors they can support. We warranty them for this use rather than giving specific ratings.
FEATURES:
• For use in all build types

SPECS:
• Rated for any pair (2) of 130 or 180-sized motors we sell.
• Dimensions: 17W x 34L x 14MM
ADDITIONAL LINKS:

Share
View full details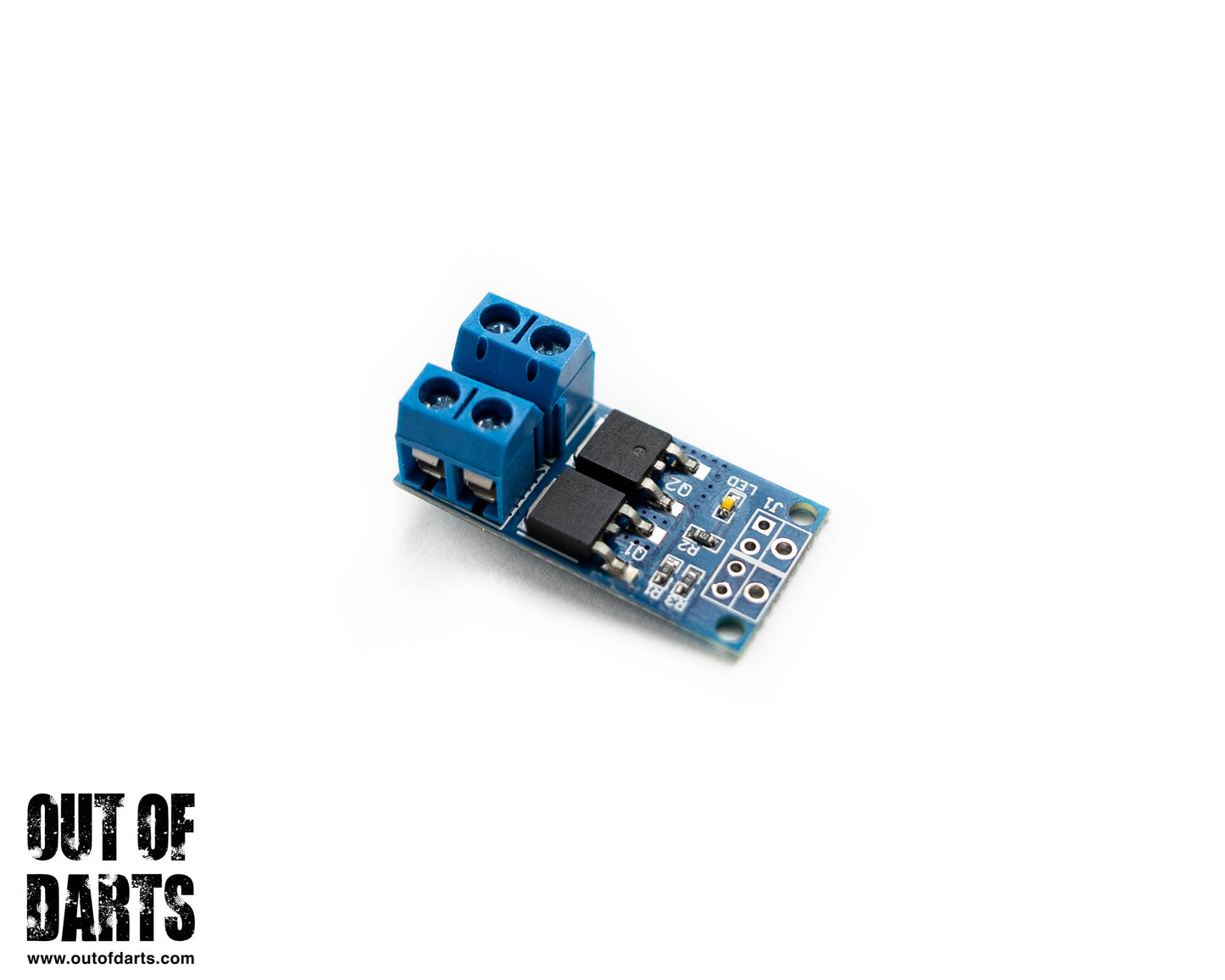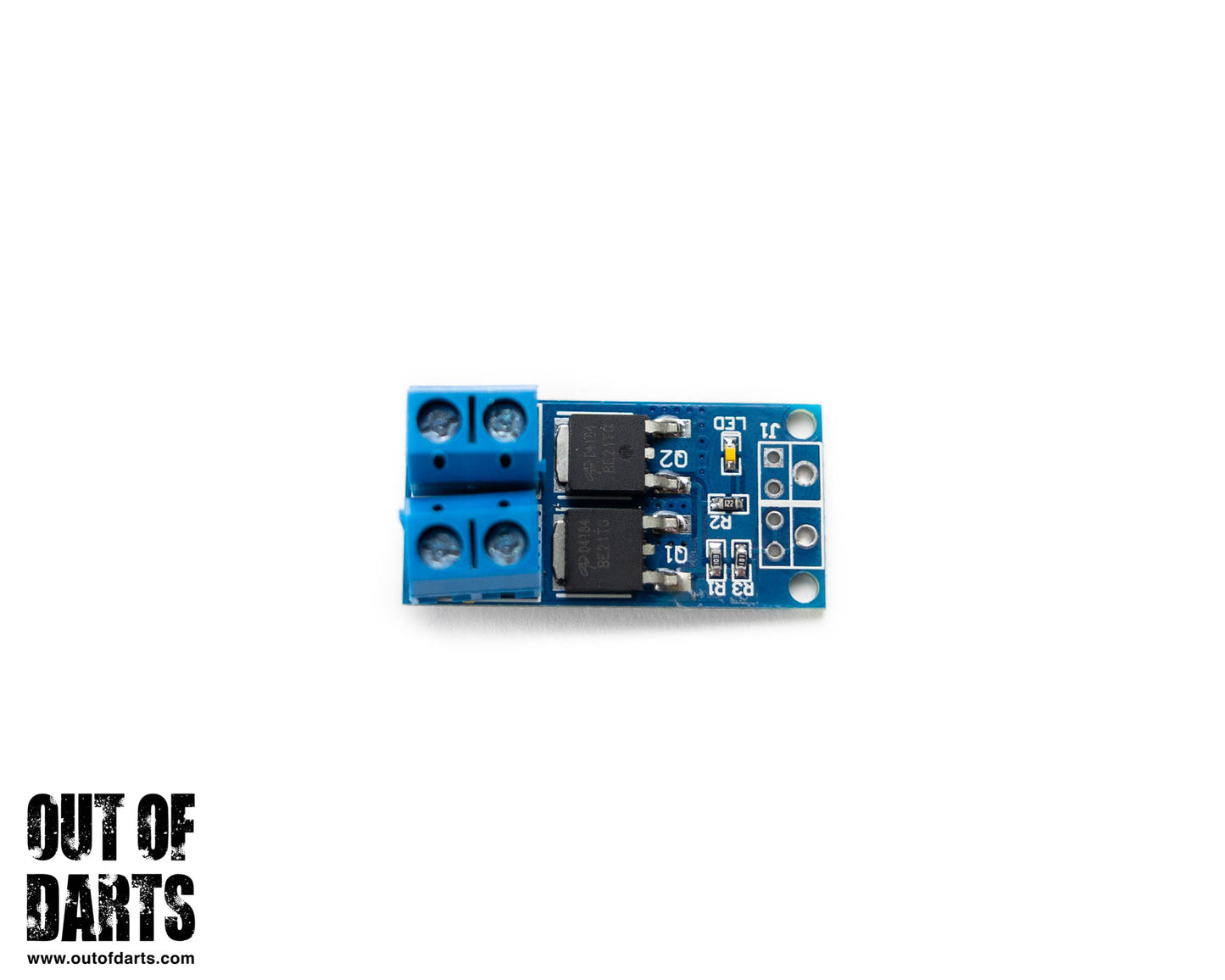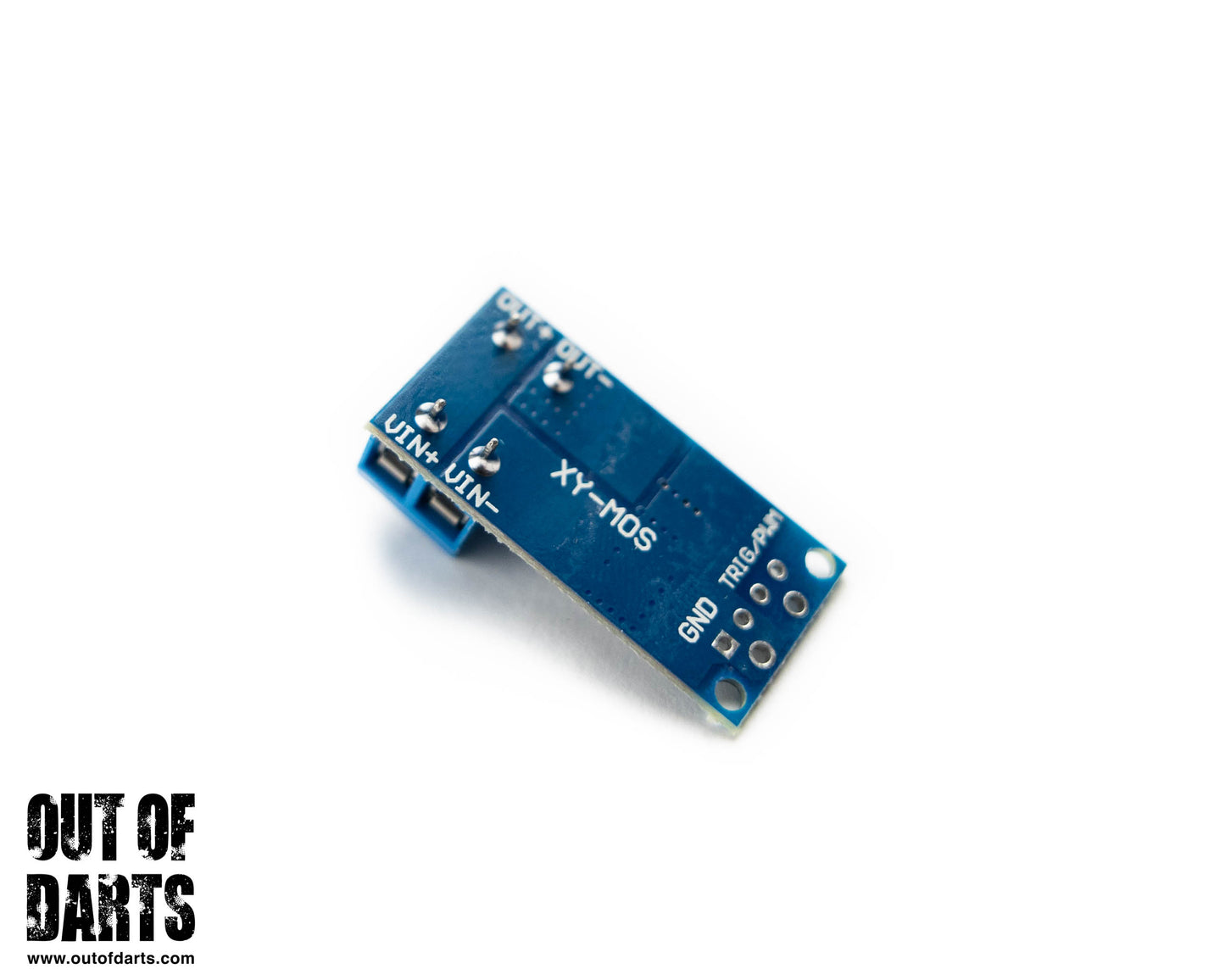 Versatile Single Stage MOSFET Board
Thanks for placing an order with us! I noticed that you left a one star review on Versatile Single Stage MOSFET Board Would you mind giving us a bit more information about the issue you were having with the product? We would be happy to offer advice or a replacement on the item you were having an issue with in the event that you received a defective product.
Looking forward to hearing from you!
Simple to connect and use, works well. Was confused when motors spun up without the trigger signal. Found out I had reversed the battery connections (forgot i had a reverse colored pigtail). Board still worked fine after that.
Reviewed wrong mosfet
Ignore my othervreview. I thought I was reviewing the value mosfet. I have yet to install this particular item.
Revisited the product, worked perfectly fine second try.
After an unsatisfactory experience with this product previously, I still needed a mosfet and figured I'd purchase a second after a talk with the support team. This time, my mosfet worked completely fine and is currently installed in my 3s hera. Hope that that no one else has any issues going forward.
This mosfet did not work at all. 0/5
I've used OoD's high power mosfet before and would happily give it a 5/5 review because of how easy it was to use and how well it held up. With that product out of stock, I decided to purchase the versatile single stage mosfet, hoping that I could use it as a replacement, even emailing the support team to check that it would, indeed work for my build. (Their answer was a yes) This mosfet was DoA and was completely unusable. My father, an electrician who earned a degree in avionics, was able to test this product and tried to make it work. No matter what we did, checking every component, nothing was able to work. After a long evening of trying, and failing, to fix the issues, I'm writing this review because we are dissatisfied with the versatile single stage mosfet board. It's not even worth returning the product, because shipping the order back would be more expensive.
I appreciate OoD's shop and haven't had too many issues before, but this was disappointing.