Regular price
Sale price
$14.00 USD
Unit price
per
Sale
Sold out
PRODUCT DESCRIPTION:
The Worker Scar Barrel Tube for Short Darts is compatible with a Short Dart compatible Worker Prophecy or Nerf Retaliator. Compatible with 19mm diameter front tube.
FEATURES:
• Compatible with Nerf Retaliator with Worker Prophecy P Short Dart Set
• Decorative muzzle
• Compatible with 19mm diameter tube
• Not recommended for the Nexus pro

SPECS:
• Material: SLA printed Resin
• Weight: 15g
• Dimensions: 19mm outer diameter
Share
View full details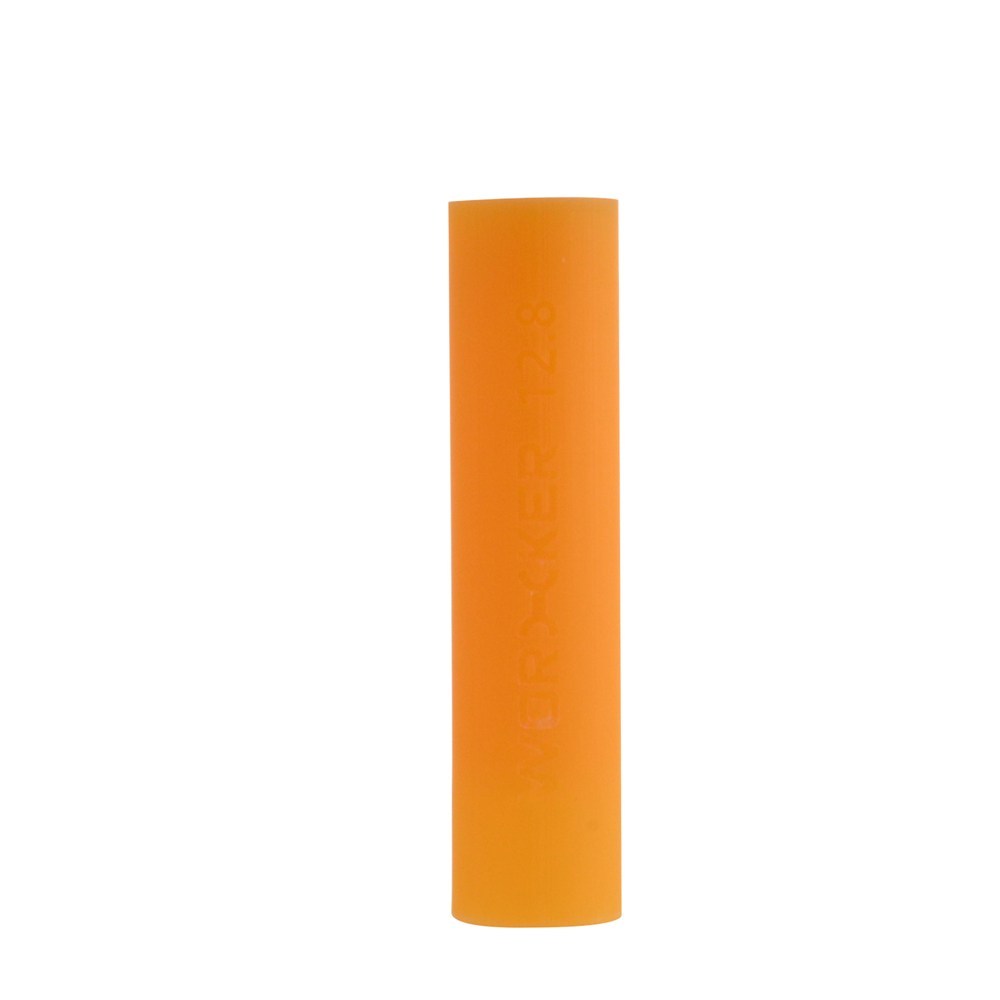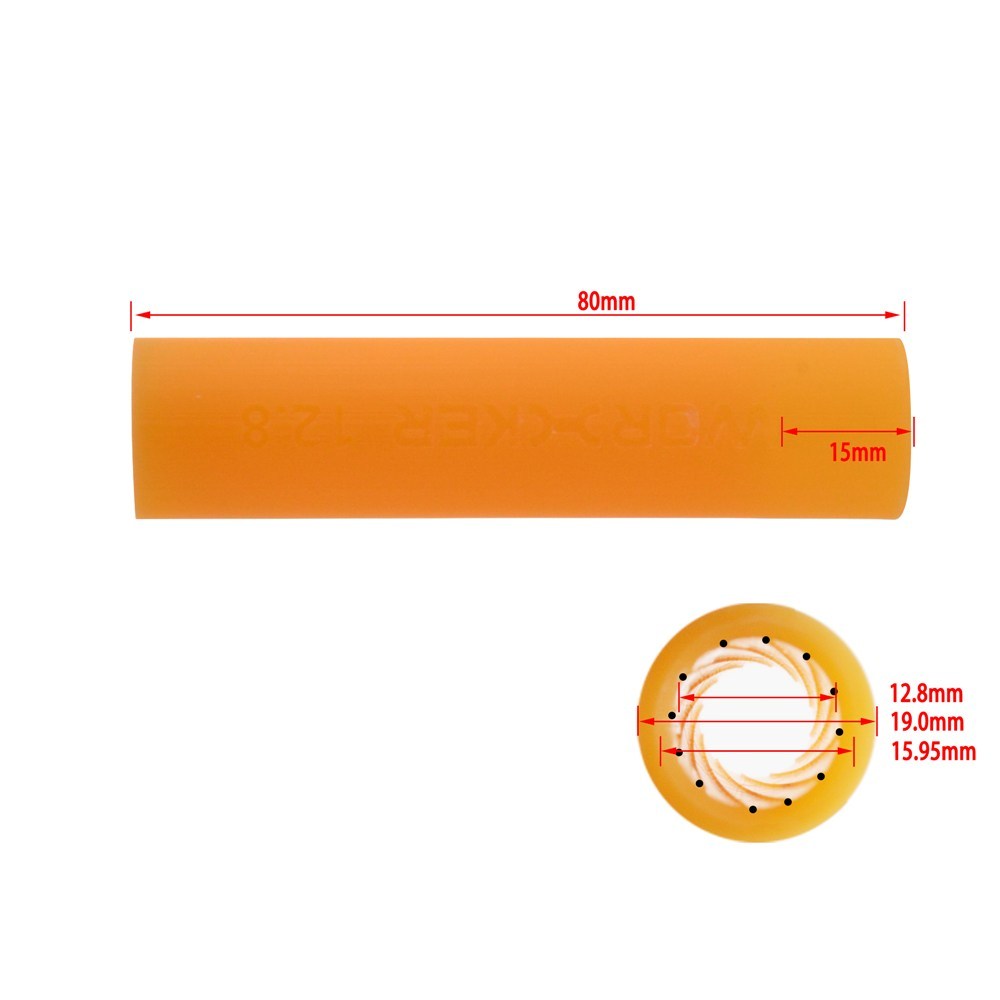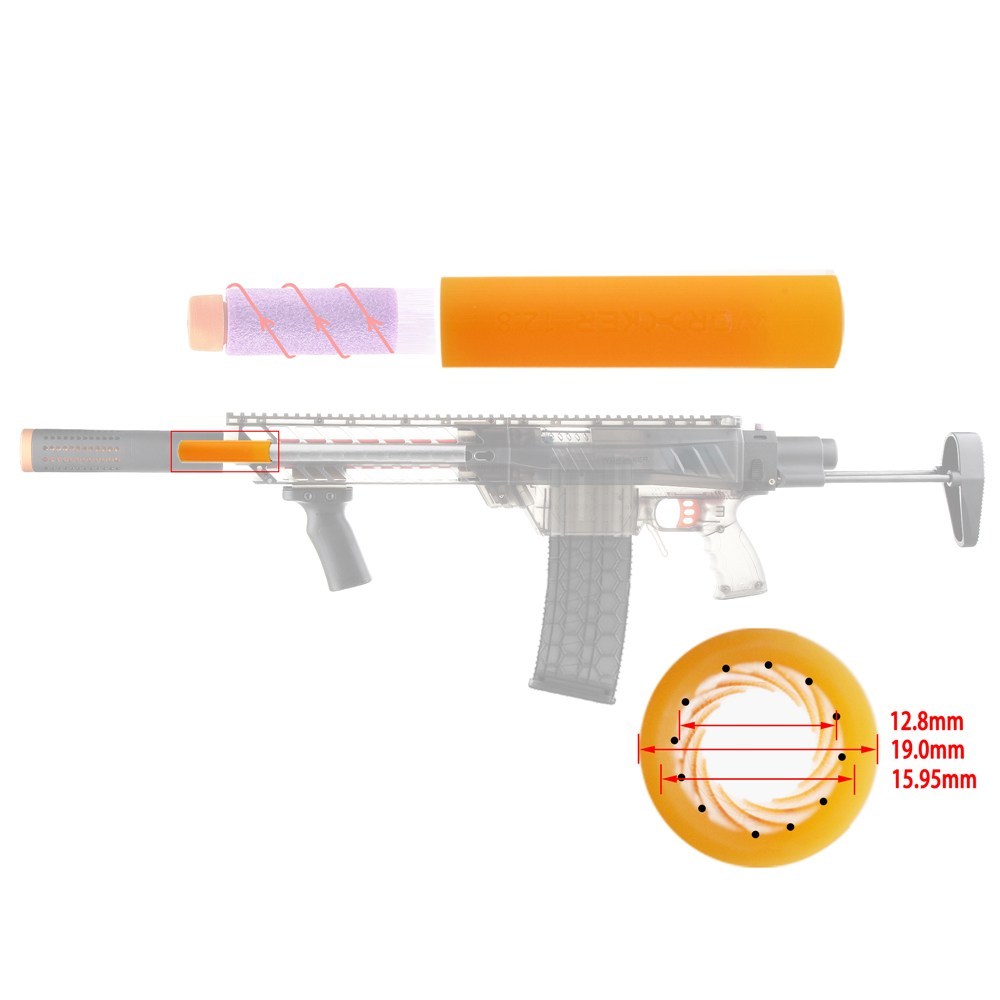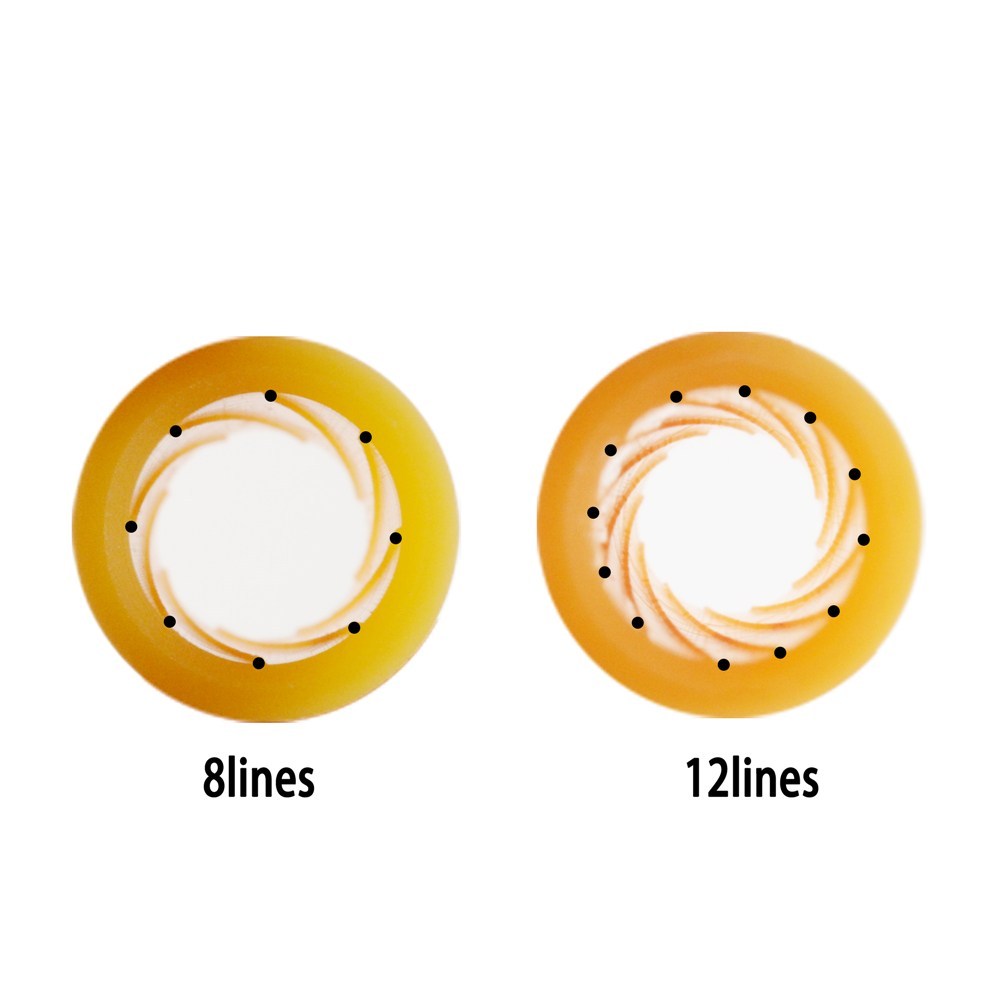 never used a scar barrel before,Wow,you want to talk about improved accuracy.i still get a stray dart once and awhile but that's the nature of foam darts.the rest just drop right in on a dime,unreal.plinking just got really fun!.awesome productand thankyou.
nice little unit for half length darts
I bought this scar for my Worker Caliburn and it fits nice and snug on the included barrel.
All my testing was done with my Worker Caliburn equipped with a 11" 788 spring (from OOD) and some additional tweaks to improve the air seal. This blaster is achieving ~250fps with half length AF pro darts and ~235fps with full length bamboo darts (before scar instillation).
In my testing this scar did not change the velocity out side of shot to shot variance. This might change at lower velocities and/or with a worse air seal.
The accuracy was better than i expected. Excluding fliers, I was able to achieve groupings of roughly 3" at 50feet with half length AF pro darts. The bamboo darts (or any other full length darts I tried) failed to consistently stabilize.
At the same distance, I set up 3 12oz soda cans and more often then not I am able to hit all 3 in a row without missing.
I should note, that around 260 fps the accuracy starts to fall off with AF pro darts. The decrease in accuracy isn't drastic, but at 270+ fps the groupings opened up to a little over 6" at 50 feet.
I should also note that i cant properly test at farther then 50 feet, as i am space limited.