Regular price
$19.00 USD
Sale price
$12.00 USD
Unit price
per
Sale
Sold out
PRODUCT DESCRIPTION:
The 12 String SCAR Barrel 3D Printed by Worker is designed to increase the accuracy of your Worker SWIFT, or any other high power blaster that uses 16mm aluminum barrel material.  The different numbers represent the angle of the fishing line in the SCAR, a higher angle is recommended for higher FPS.  These SCAR Barrels fit inside Worker 3D SCAR Covers.
FEATURES:
• Compatible with any 16mm Aluminum barrel
• Helps to increase accuracy of high power blasters
• Helps to impart twist on darts for better stability
• Fits into Worker 3D SCAR Covers
SPECS:
• Material: 3D Printed PLA 
• Dimensions: 121mm x 19mm

RECOMMENDED SCAR PAIRINGS FOR SWIFT BUILDS:
• 71° SCAR for 1.4 Spring with 368mm Barrel
• 81° SCAR for 1.4 Spring with 368mm Barrel or 1.6 Spring with 368mm Barrel
• 91° SCAR for 1.6 Spring with 490mm Barrel or 1.8 Spring with 550mm Barrel
• 101° SCAR for 1.8 Spring with 550mm Barrel
ADDITIONAL LINKS:
• Worker SWIFT
• 3D Scar Covers
Share
View full details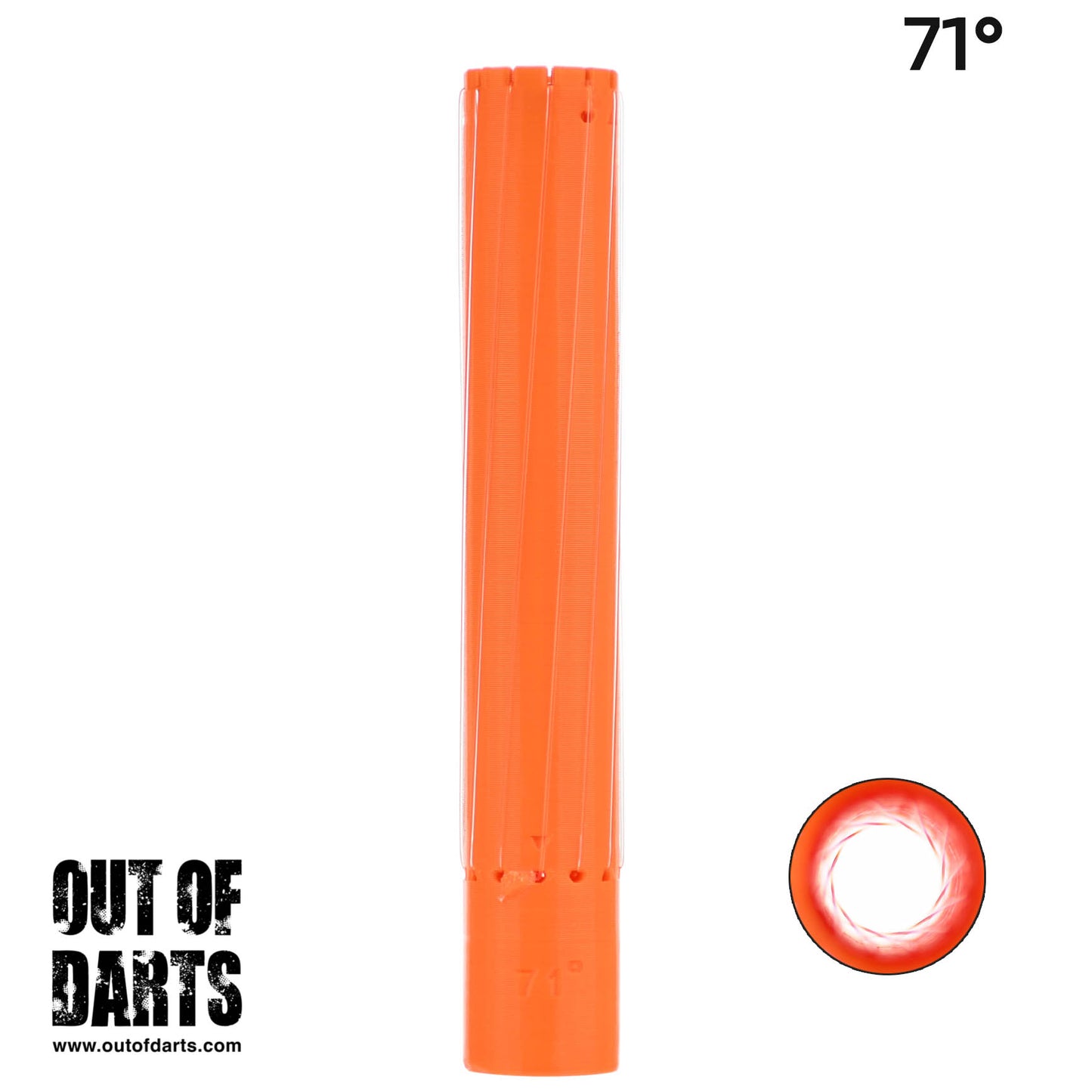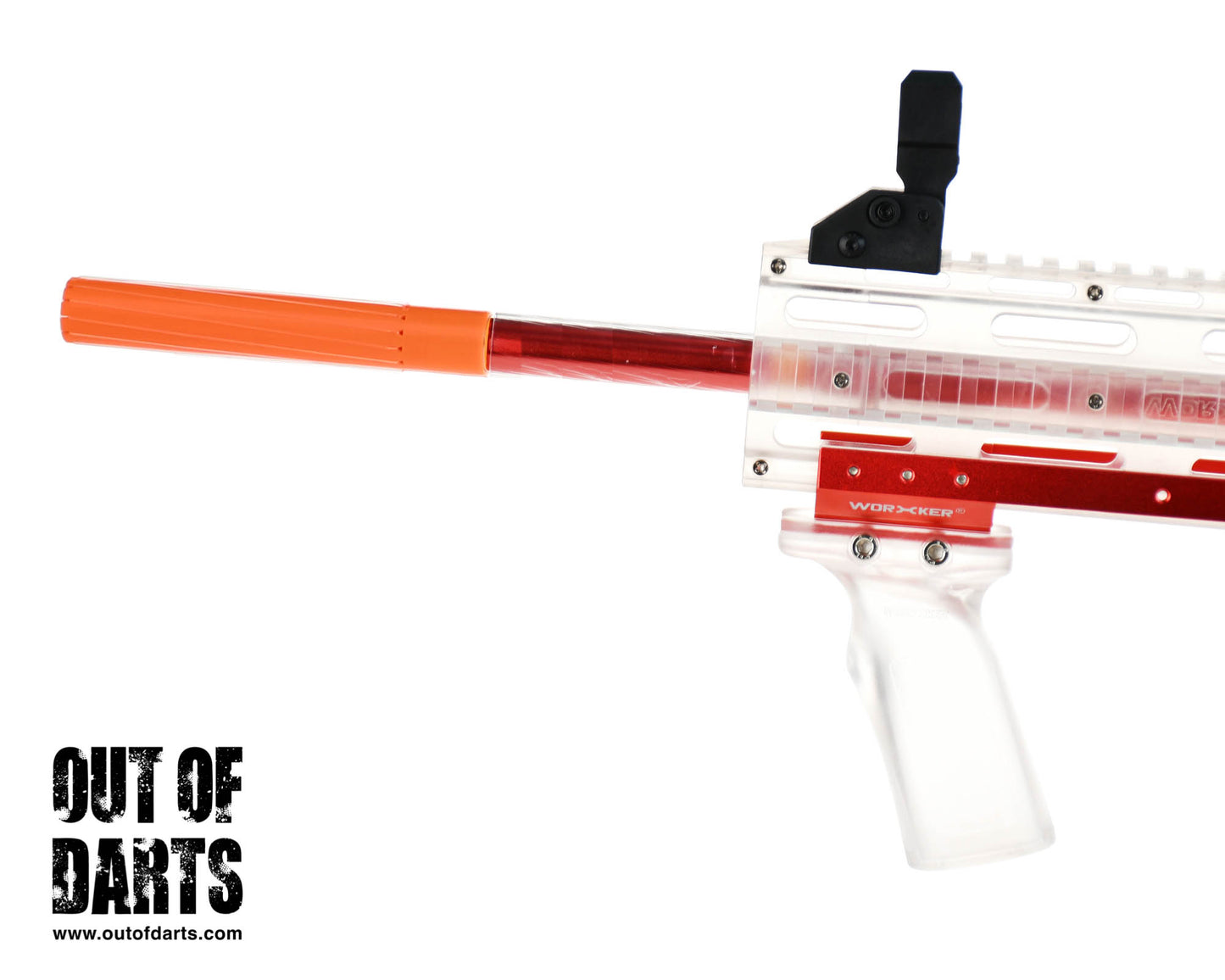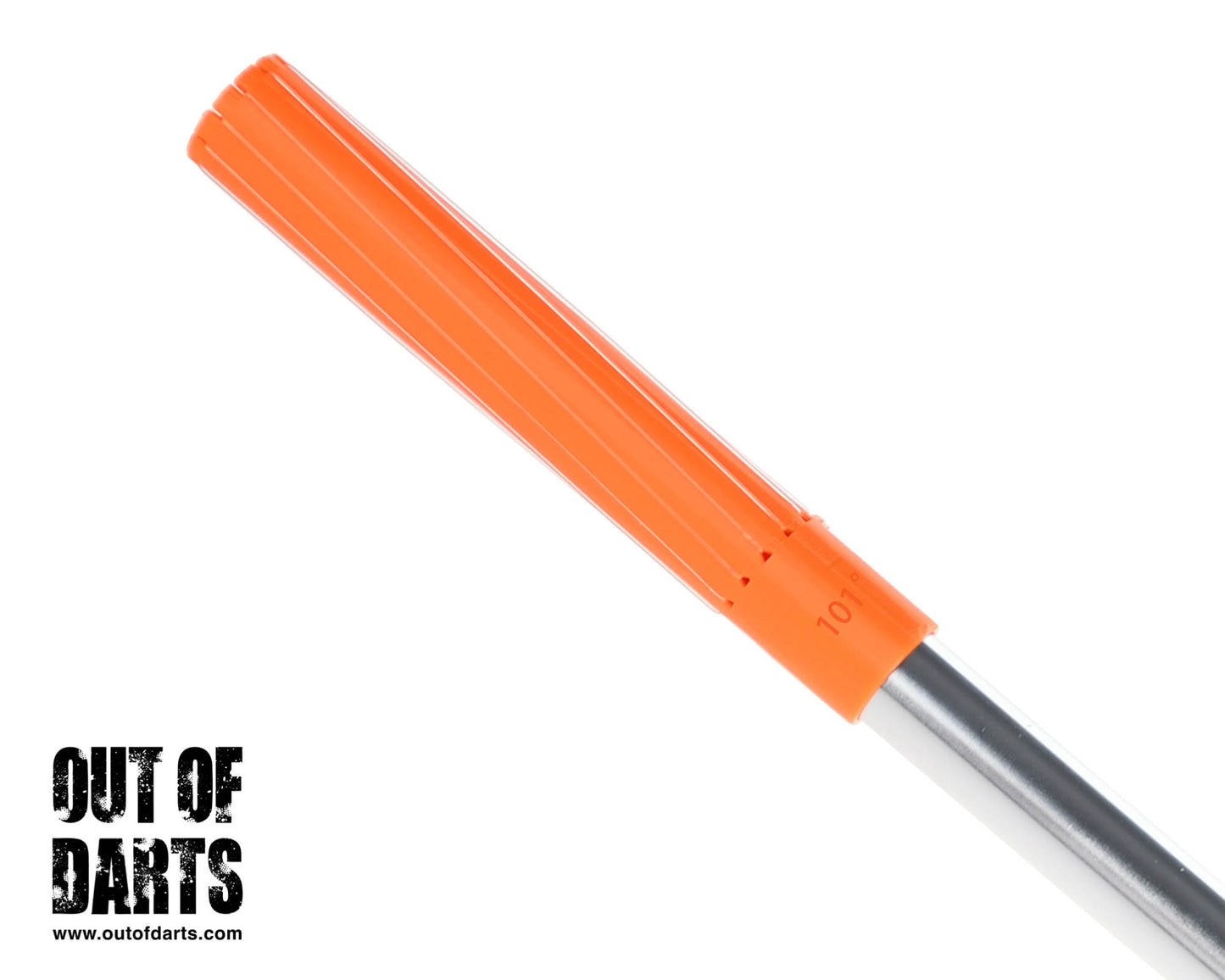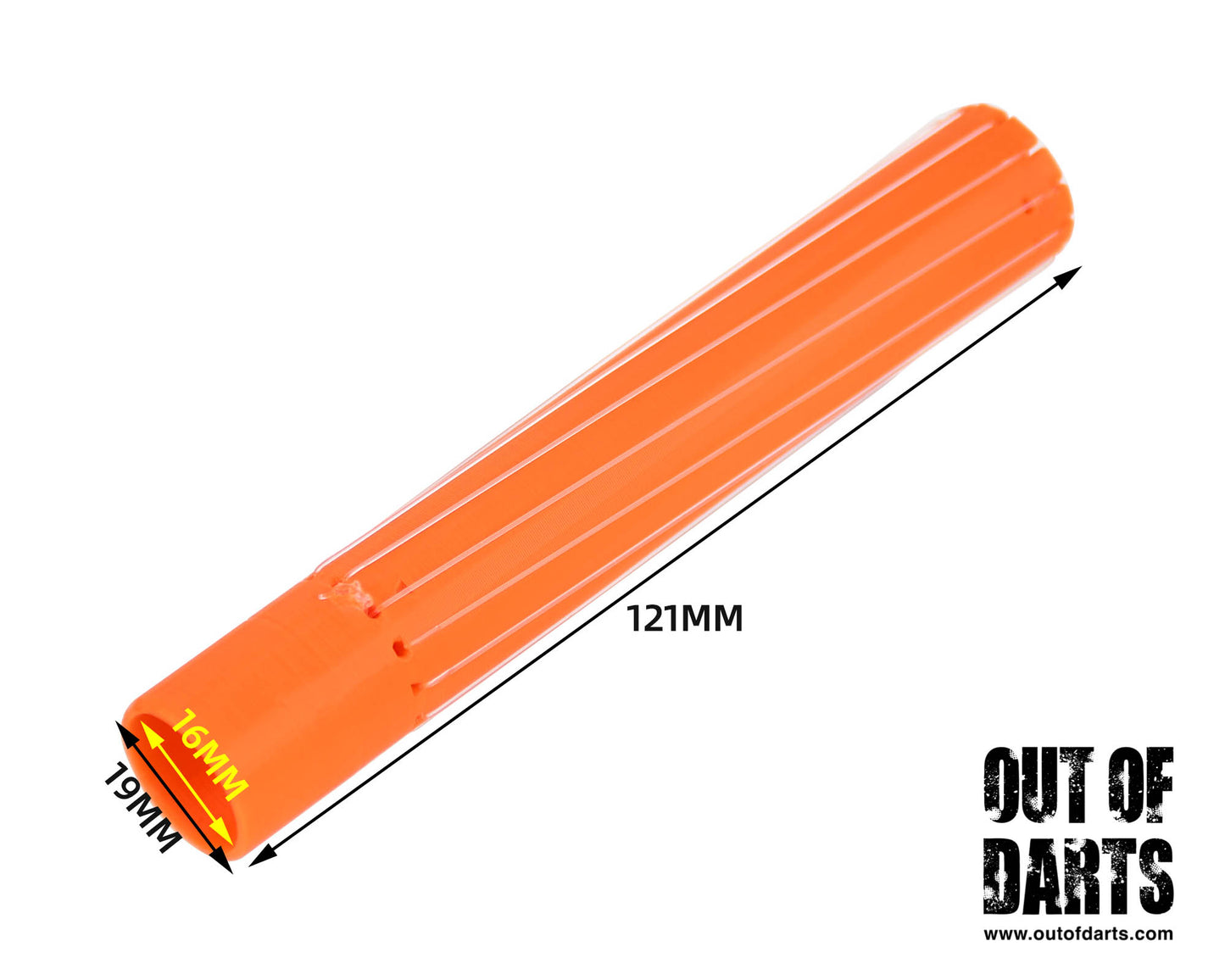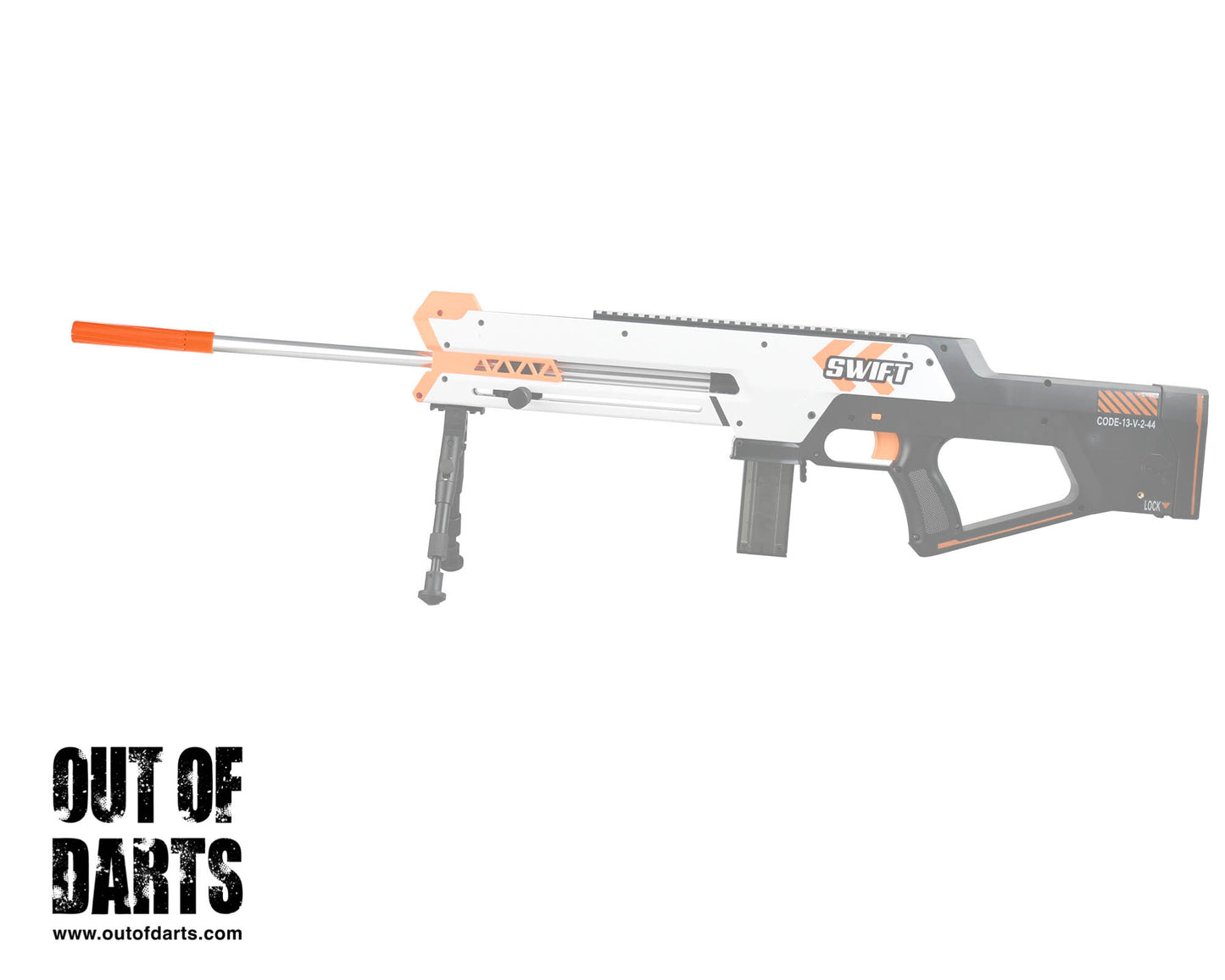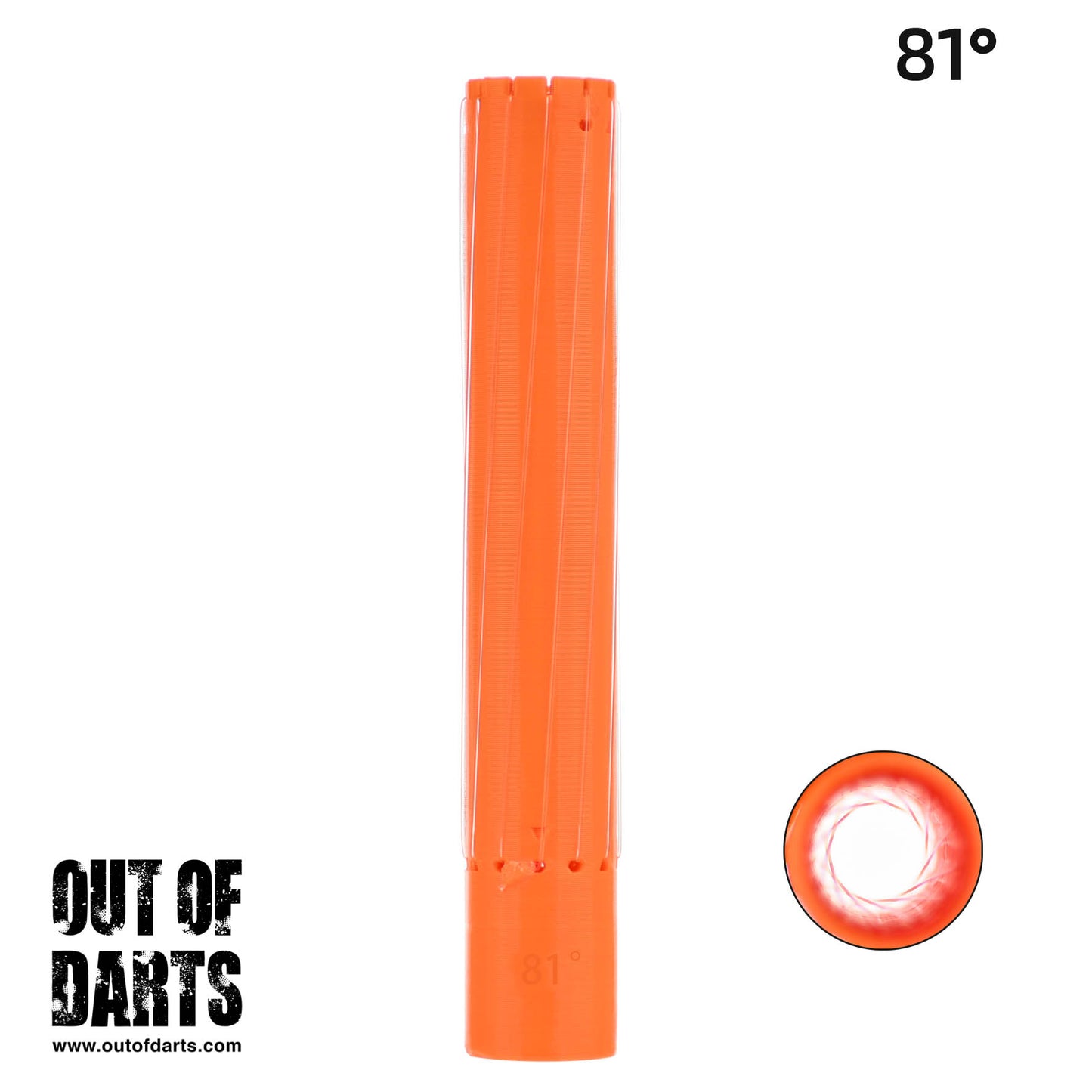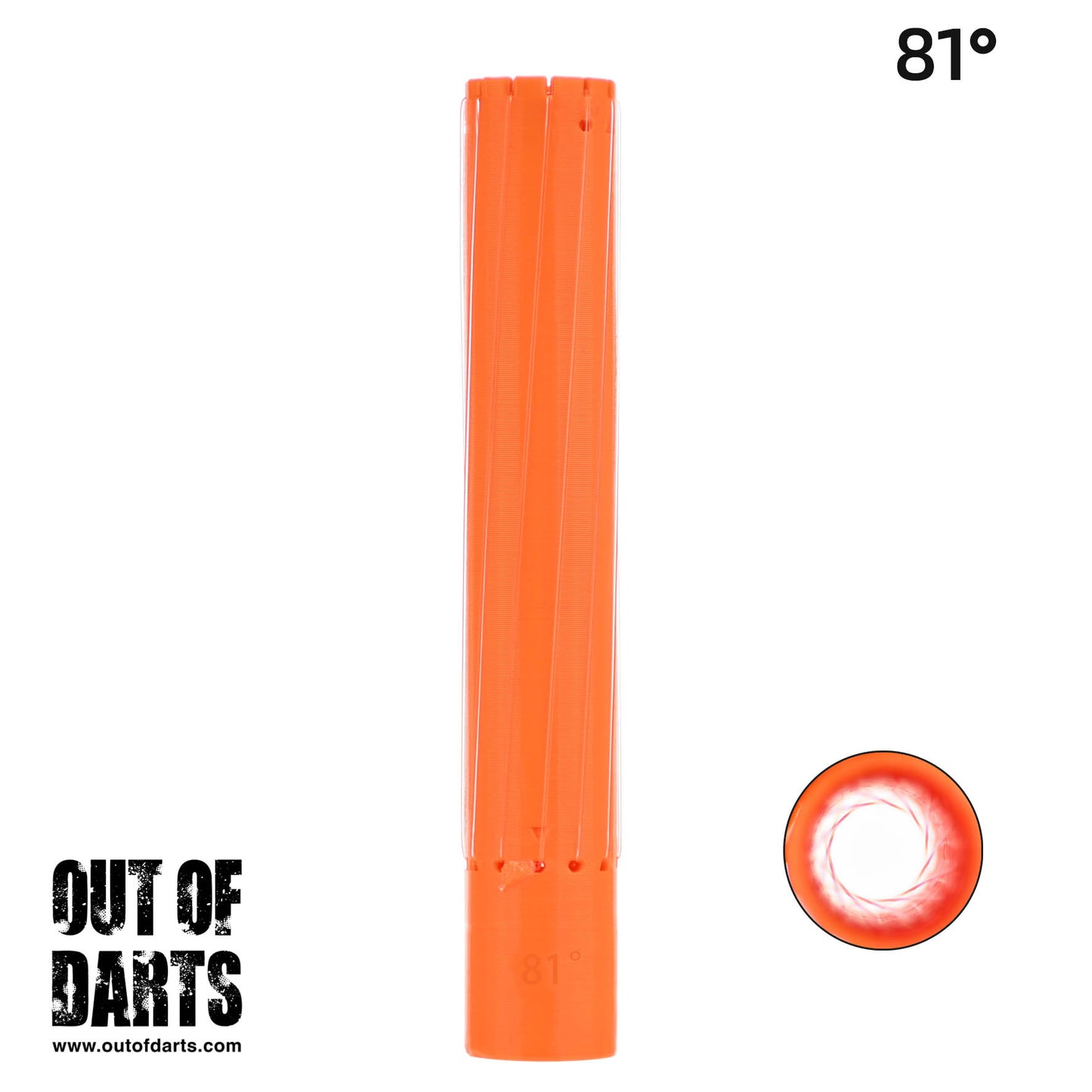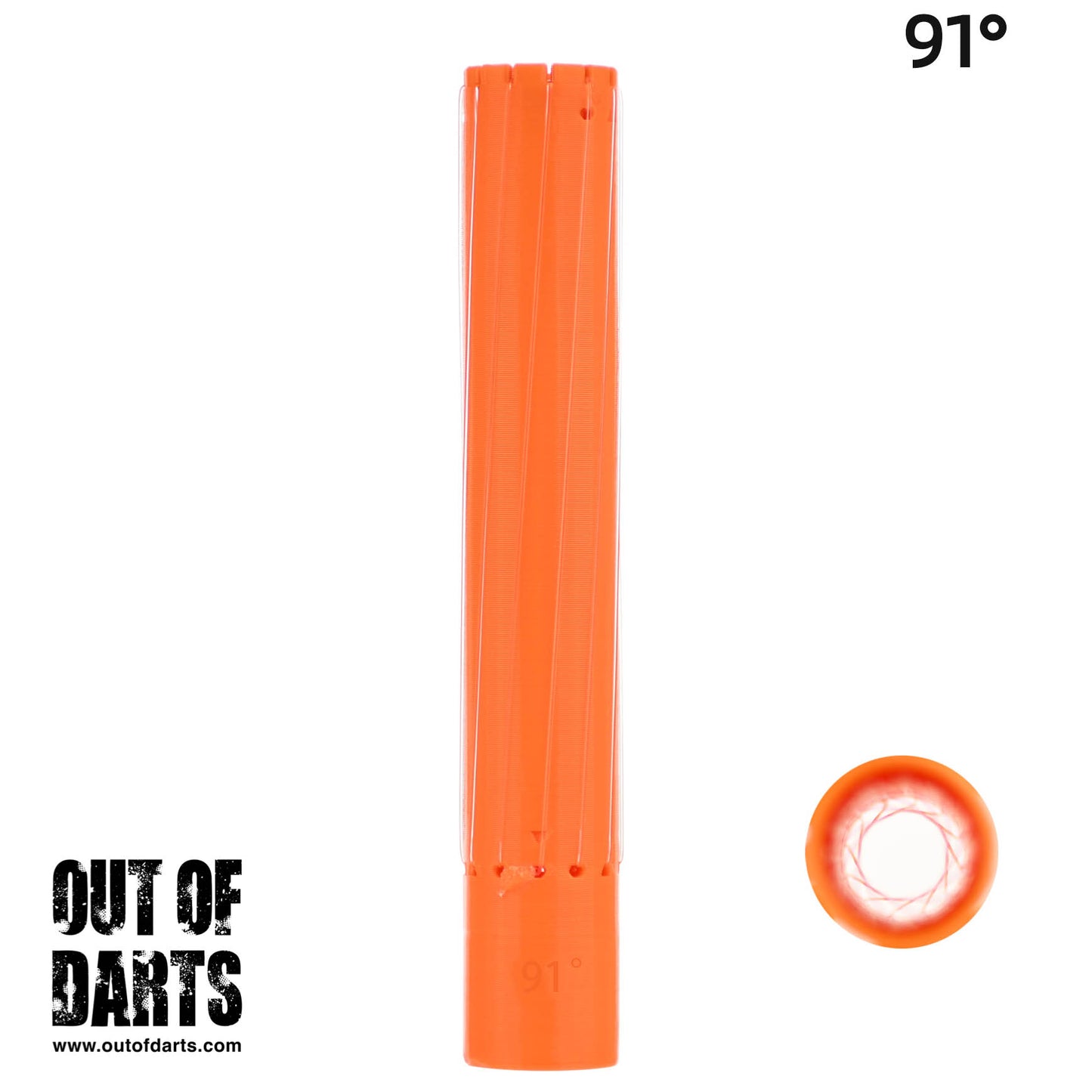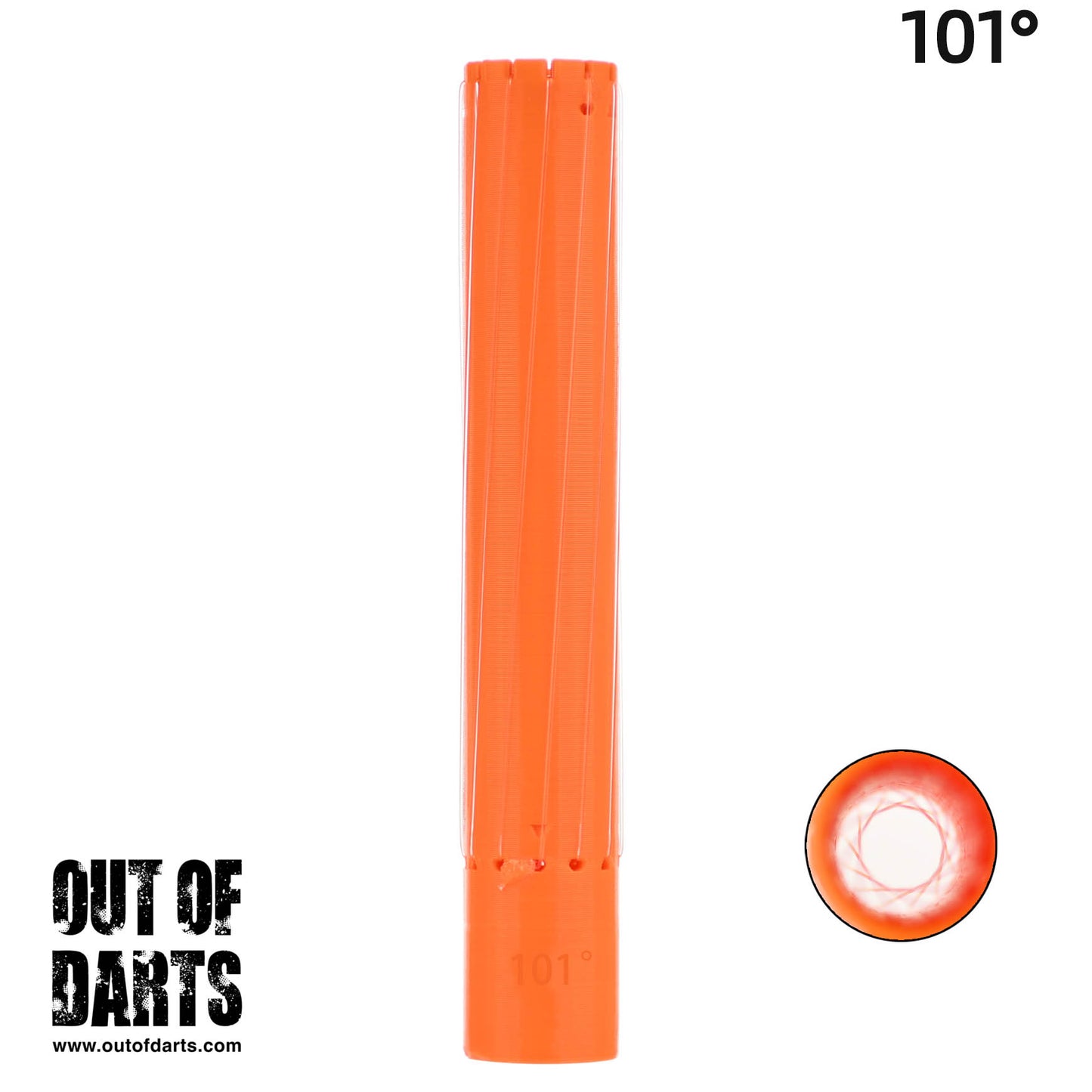 Accuracy!
In my testing I noticed a significant increase to accuracy and about a 10 fps drop. I 100% recommend this item for springers.
Great Product!
Product works great for 200+ fps blasters. Slight warning though, mine came a little warped which I assume is from shipping. I'm still able to accurately shoot half lengths, but there is a very specific way my barrel must be twisted. However still a great product, but if your shooting around 150, find one with less strings.
Absolutely amazing. Turned my supercore powered axiom into a 300 fps sniper.
Can't say as it did not arrive