Regular price
Sale price
$7.00 USD
Unit price
per
Sale
Sold out
PRODUCT DESCRIPTION:
The Worker 5KG Kit gives your Nerf Zombie Strike Slingfire more accuracy and speed thanks to the mid-weight stainless steel design.  Kit includes spring set.
FEATURES:
• Compatible with Nerf Zombie Strike SlingFire
• Mid-weight design
• Easy to install
SPECS:
• 5KG rated spring
• Material: Stainless Steel
• Weight: 70g
• SKU: W0074
Share
View full details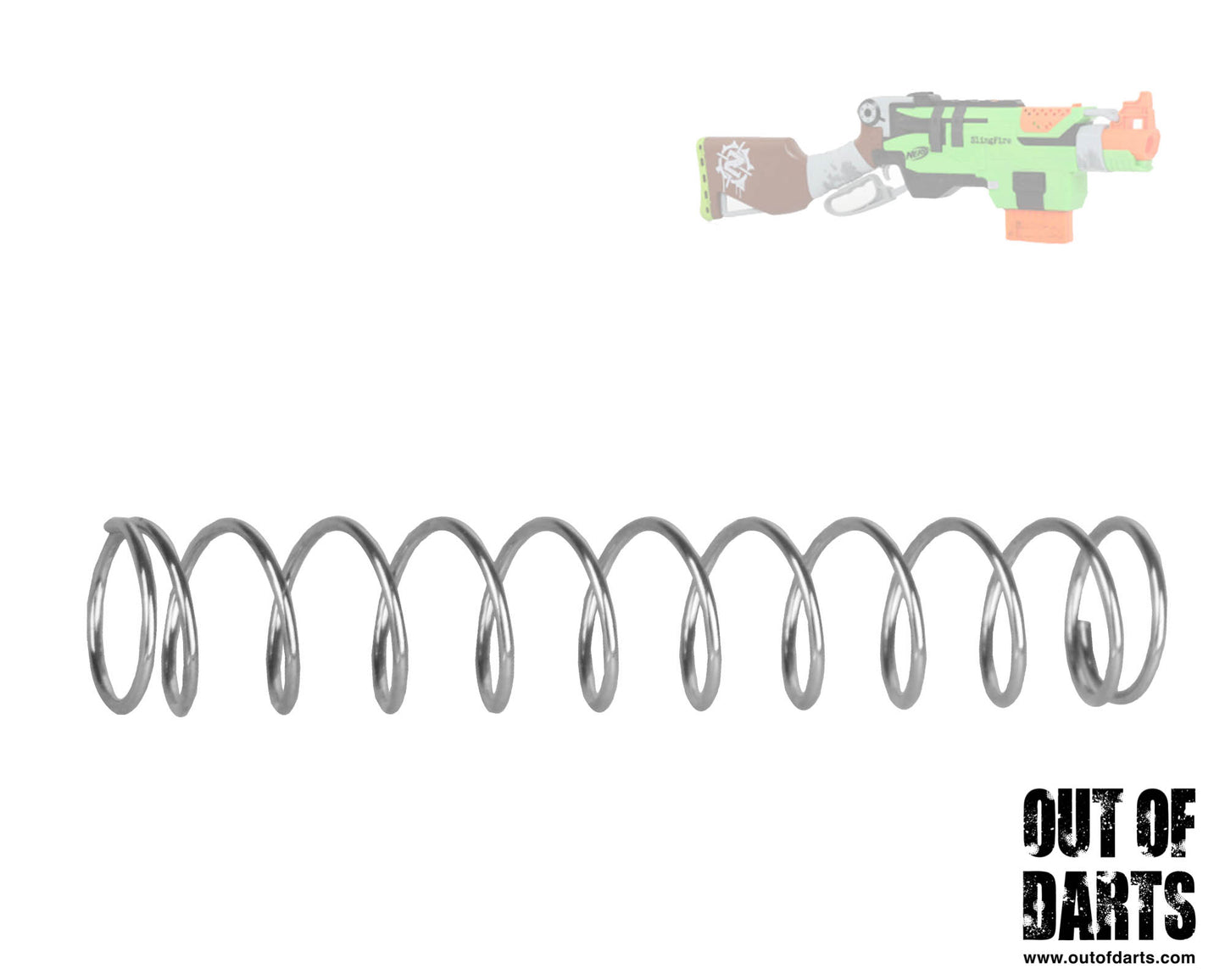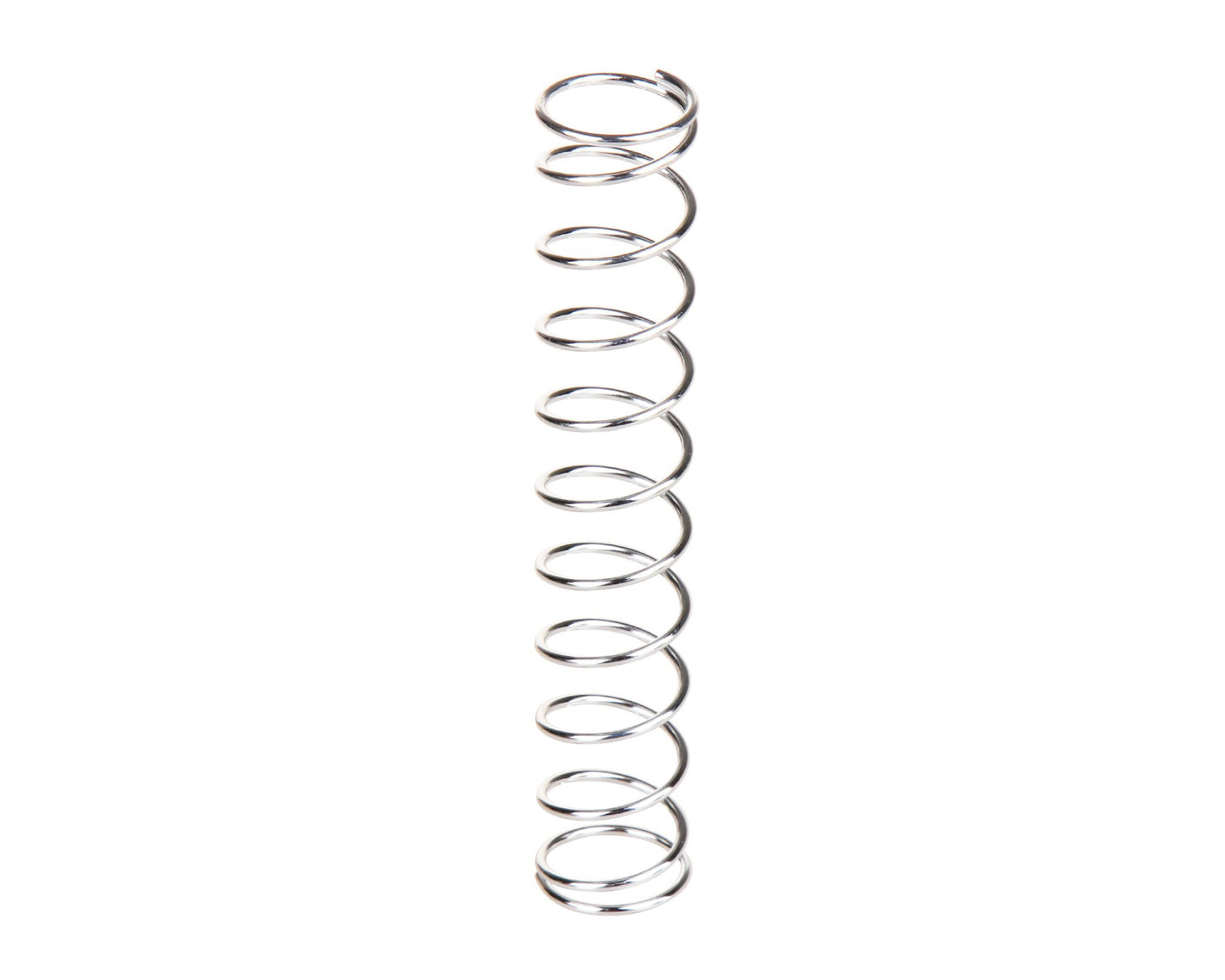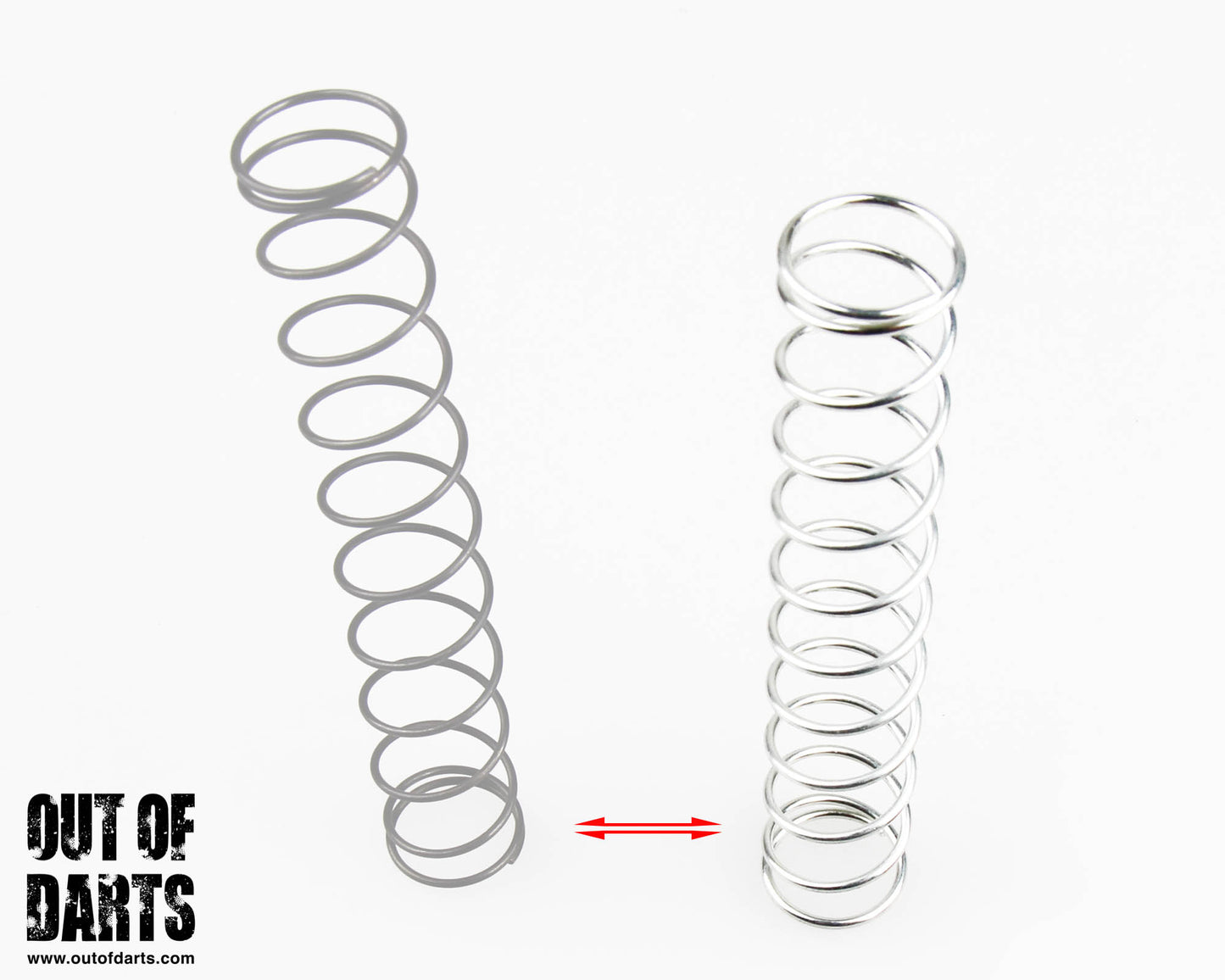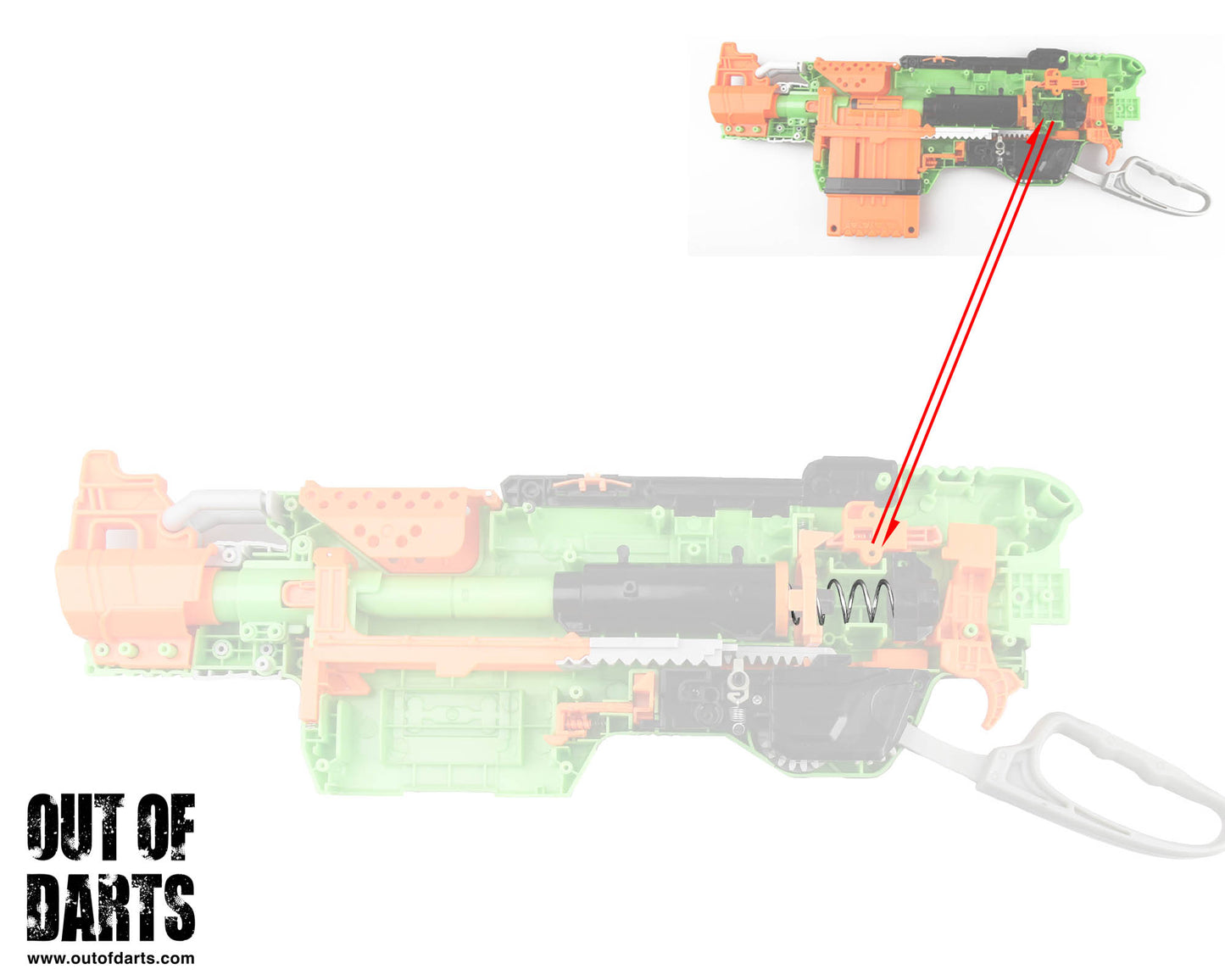 Too strong for my sling fire.
OOD delivered a great product of good quality, but unfortunately the spring appears to be too strong for my stock Slingfire.
As the spring reaches full compression, the teeth on the priming mechanism slip under the pressure, even after eliminating the intentional pressure safety that's built in to the priming lever. Every time I try to prime with the 5kg spring in, it breaks and fails to prime, and as soon as I swap the wimpy stock spring in it primes and fires just fine, though with low power.
My Slingfire is old and was obtained second-hand, so perhaps a newer stock one will take the spring better, but the teeth of my mechanism didn't appear to be worn in any way that would allow for the skipping.
Happy with the quality and speed of delivery, but really bummed that it won't work since I already completed the paint job on this Slingfire to give it as a modified gift.
Works in scravenger
Installed into a Scravenger and spring fit fine brought fps between 60-70. Not much of an upgrade but better than stock. Catch spring was too strong and wasn't needed.
Good shipping and product
This spring shipped across the US in a few days, and the spring works well