Regular price
$15.00 USD
Sale price
$13.00 USD
Unit price
per
Sale
Sold out
PRODUCT DESCRIPTION:
Replace the trigger kit for your Nerf Stryfe Blaster with the super durable aluminum alloy trigger kit by Worker.  Bring some added bling to your blaster with the rose gold colorway.
FEATURES:
• Compatible with Nerf N-Strike Elite Stryfe Blaster
SPECS:
• Material: Aluminum Alloy
• Color: Rose Gold
• Weight: 16g
• SKU: W0300
Share
View full details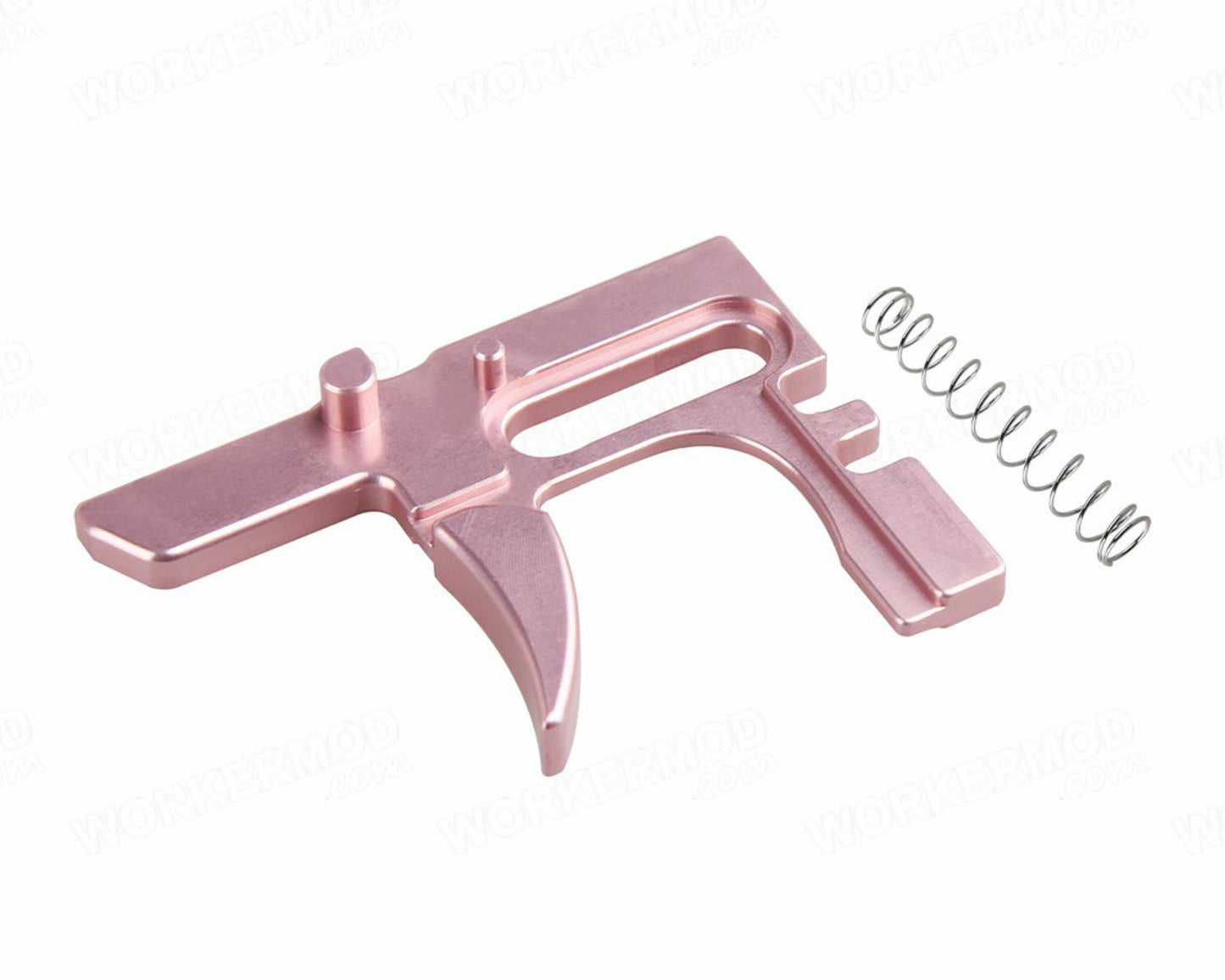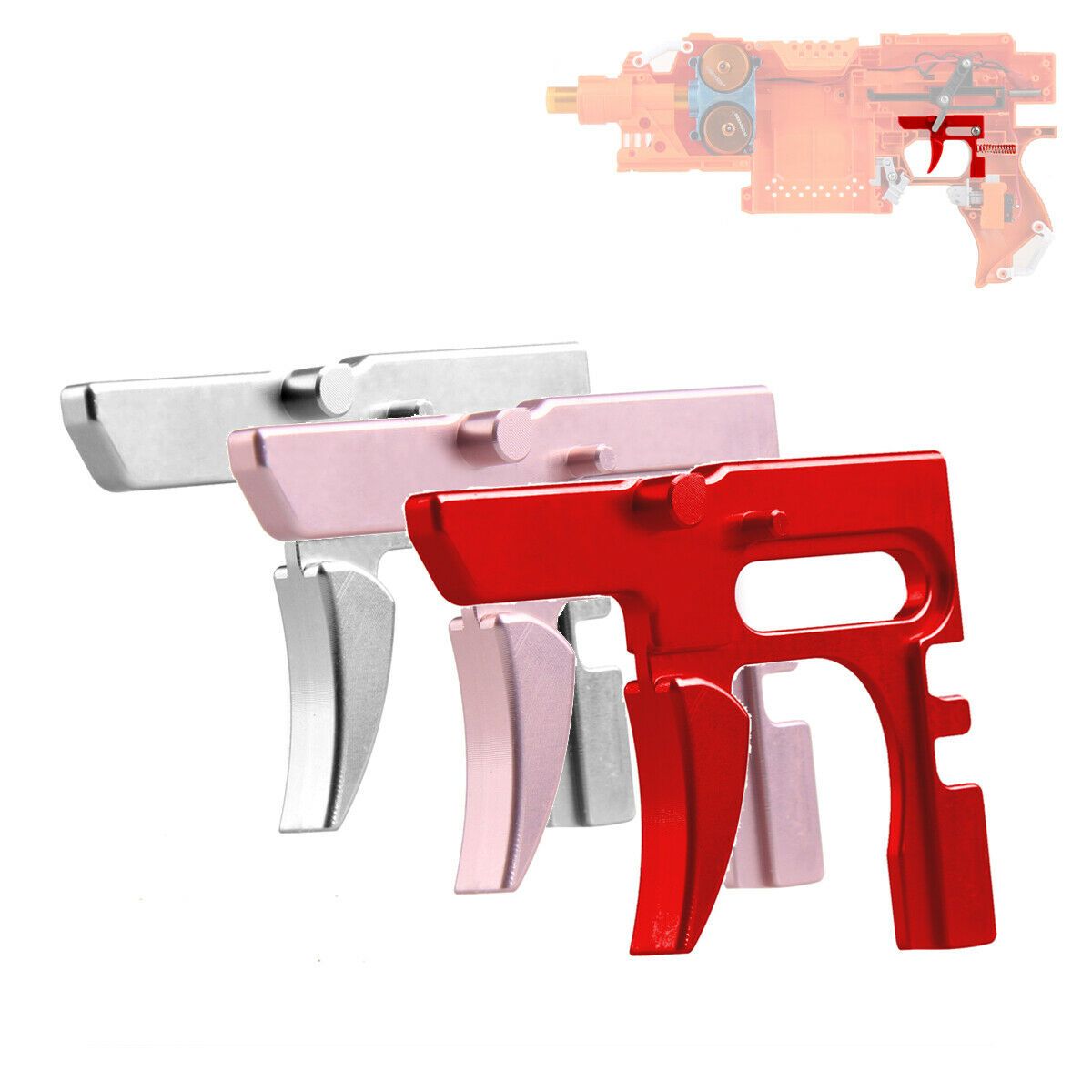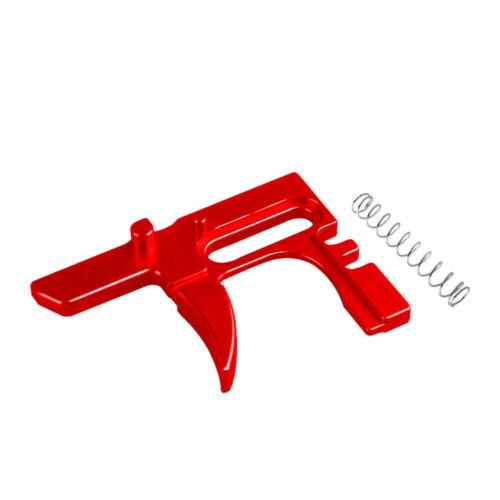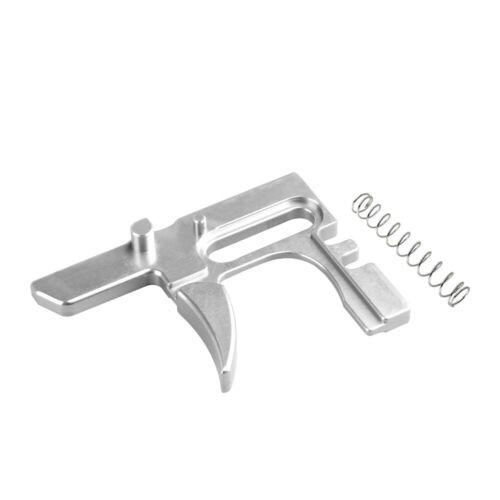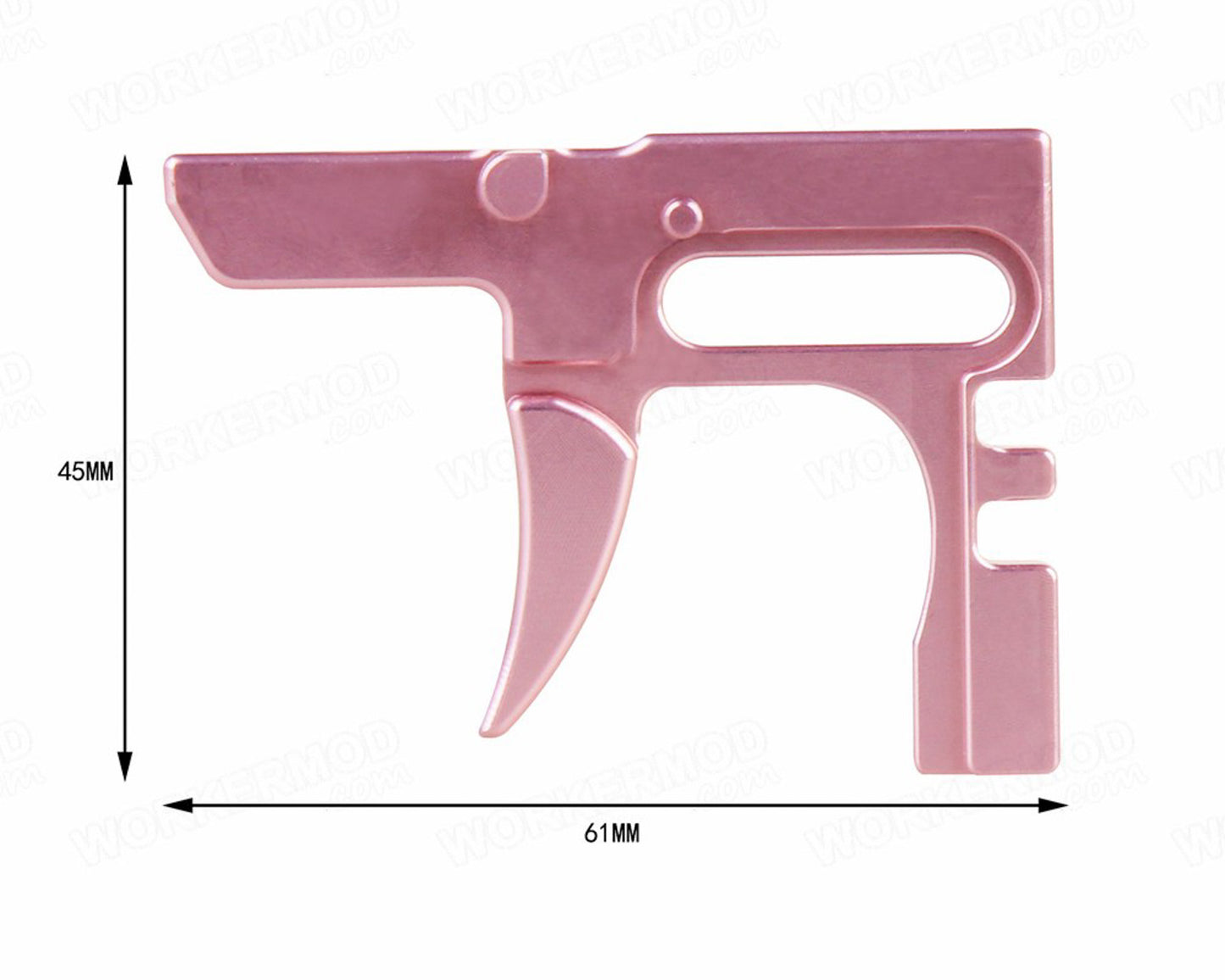 Bad trigger Do not buy!
The trigger looked very high quality and felt good to the touch. However, the trigger lacked a lip on the bottom like the original trigger. It had the tendency to jam the blaster several times. We thought our blaster was defective, but after installing it on a different Stryfe, the same thing occurred. Worker makes excellent products but this one is not one of them. I would steer clear of this product and look at some other alternatives.
I also had this issue when installing one of these in the past. I found that building up a bit of epoxy putty under the top of the trigger on the right shell half will prevent the trigger and pusher from disconnecting. This is not ideal for what should be a drop in part, but it does fix the issue.
3star rating
the dart pusher doesn't work properly and the trigger got heavy
Design Flaw
The trigger pull and feel of this trigger are both nice, but a flaw in the design allows the trigger to twist sideways, causing the whole blaster to lock up and require disassembly to correct. This motion seems possible because the trigger is free floating and not a continuous piece like the stock trigger. It's really too bad as the trigger is sleek and ergonomically pleasing.
Good but has some flaws
I have had this trigger for a month or so and it has worked great but it has a couple problems. Firstly it rattles a bit and secondly when pulled half way it can be rotated to the left and come detached from the pusher mechanism and can not be re attached without taking the blaster fully apart. (This has happened to be 3 times)