Regular price
Sale price
$46.00 USD
Unit price
per
Sale
Sold out
PRODUCT DESCRIPTION: 
The Worker Infinus Flywheel + Canted Cage Mod Kit provides you with a plug and play kit with all of essentials to mod your Nerf Elite Infinus.  This kit includes a canted cage, flywheels, motors, a tube and wire to get started on your Infinus mod. 
FEATURES:
• Compatible with Nerf Elite Infinus
• Mod Essentials Kit
SPECS:
• 
3S Lipo compatible
• 
Weight:
280g
• SKU
:
W0395
KIT INCLUDES:
• 
1 x Flywheel Cage 
• 
1 x Flywheel Pair
• 
2 x 132 Motors
• 
1 x barrel Tube
• 
1x Wire 
• 
1x Buck voltage converter to isolate the stock infinus loading mechanism
• 
2x switches (low current)
• 
1x MOSFET set
ADDITIONAL LINKS:
•
Infinus Thumbscrew set
Share
View full details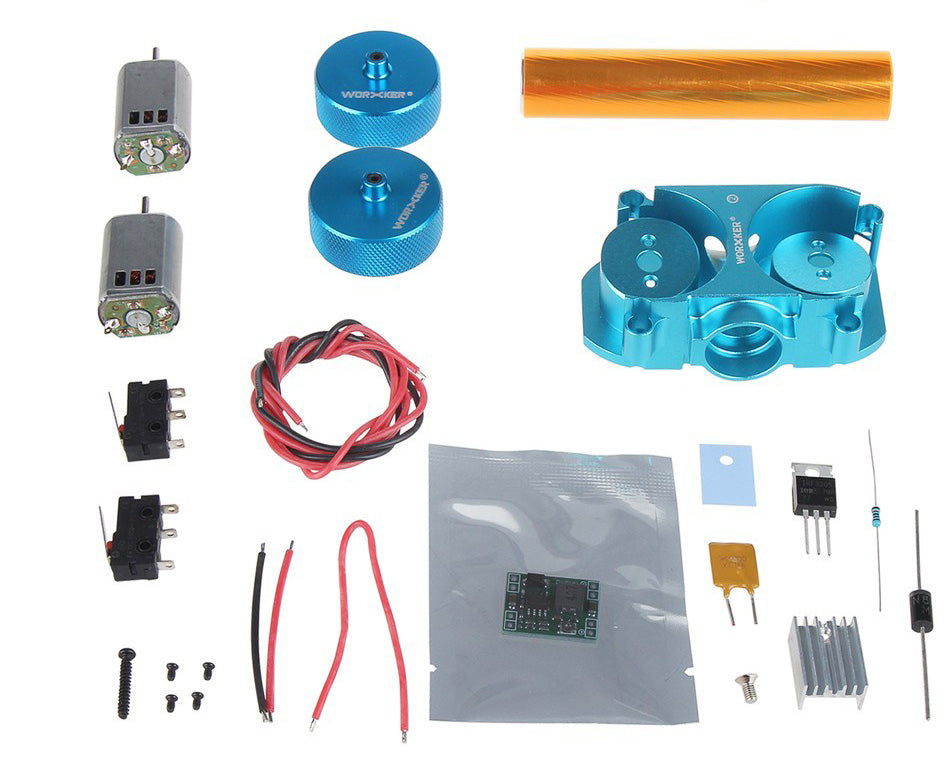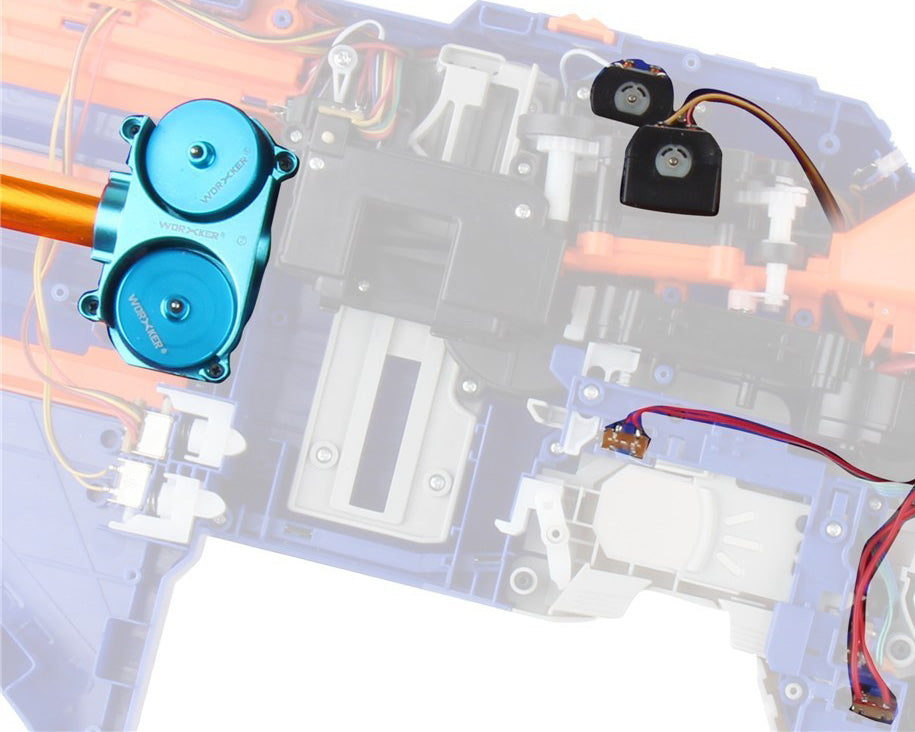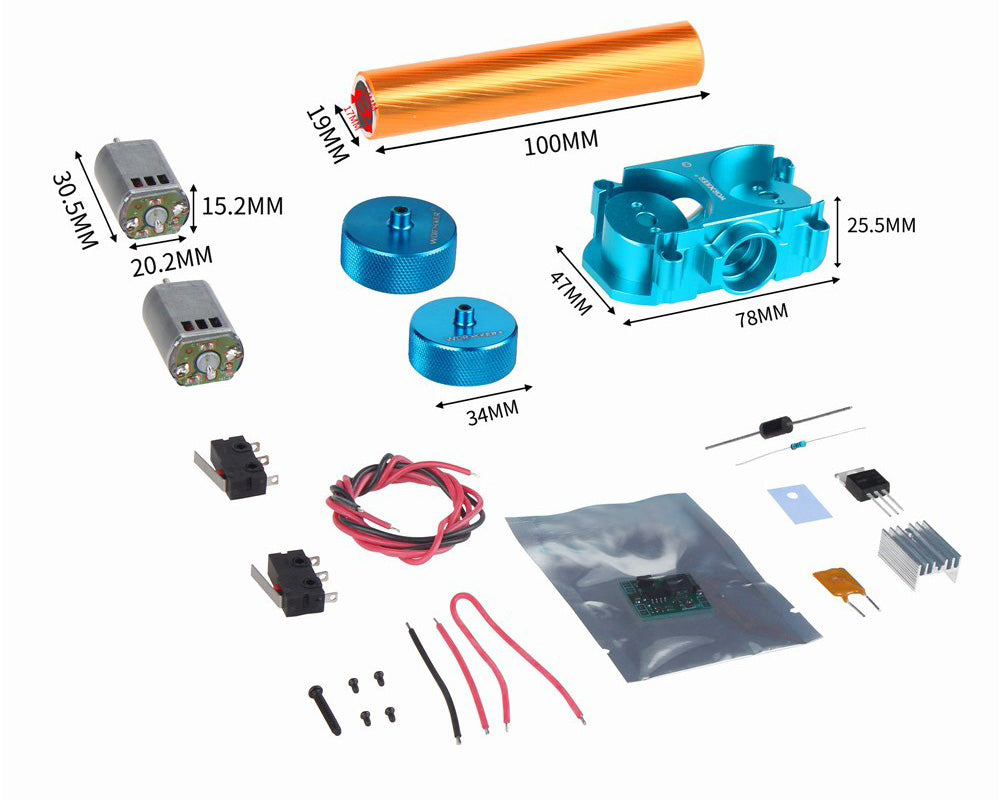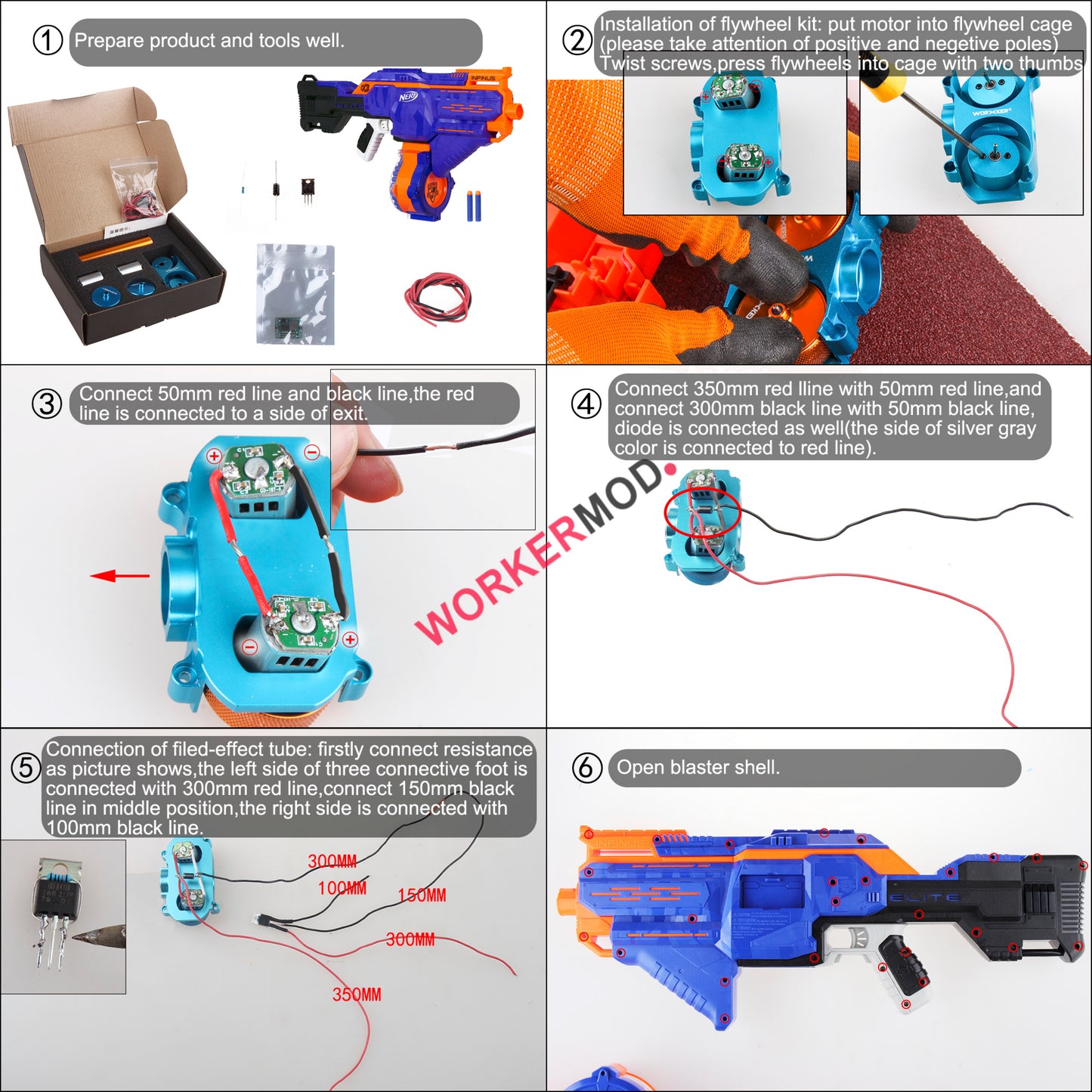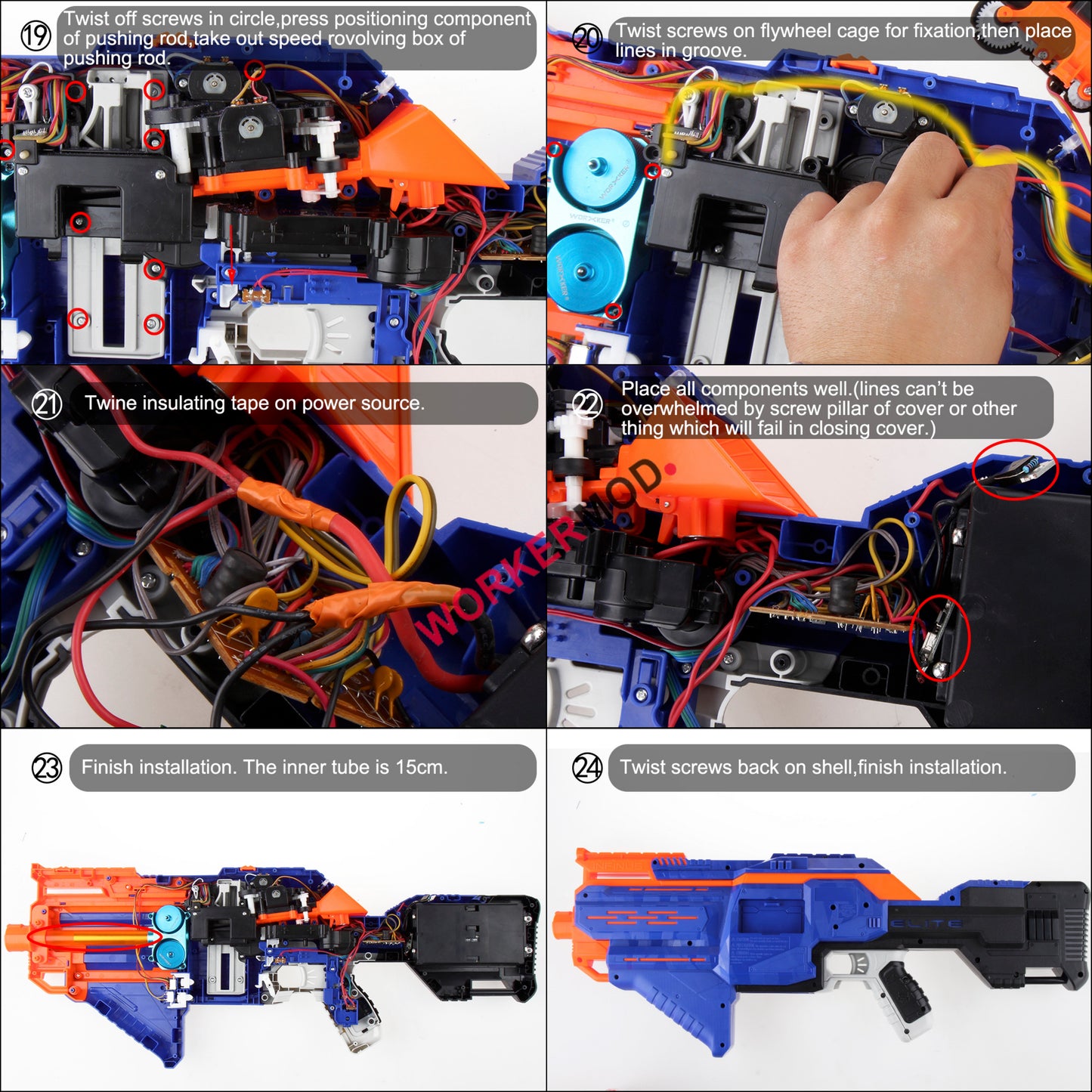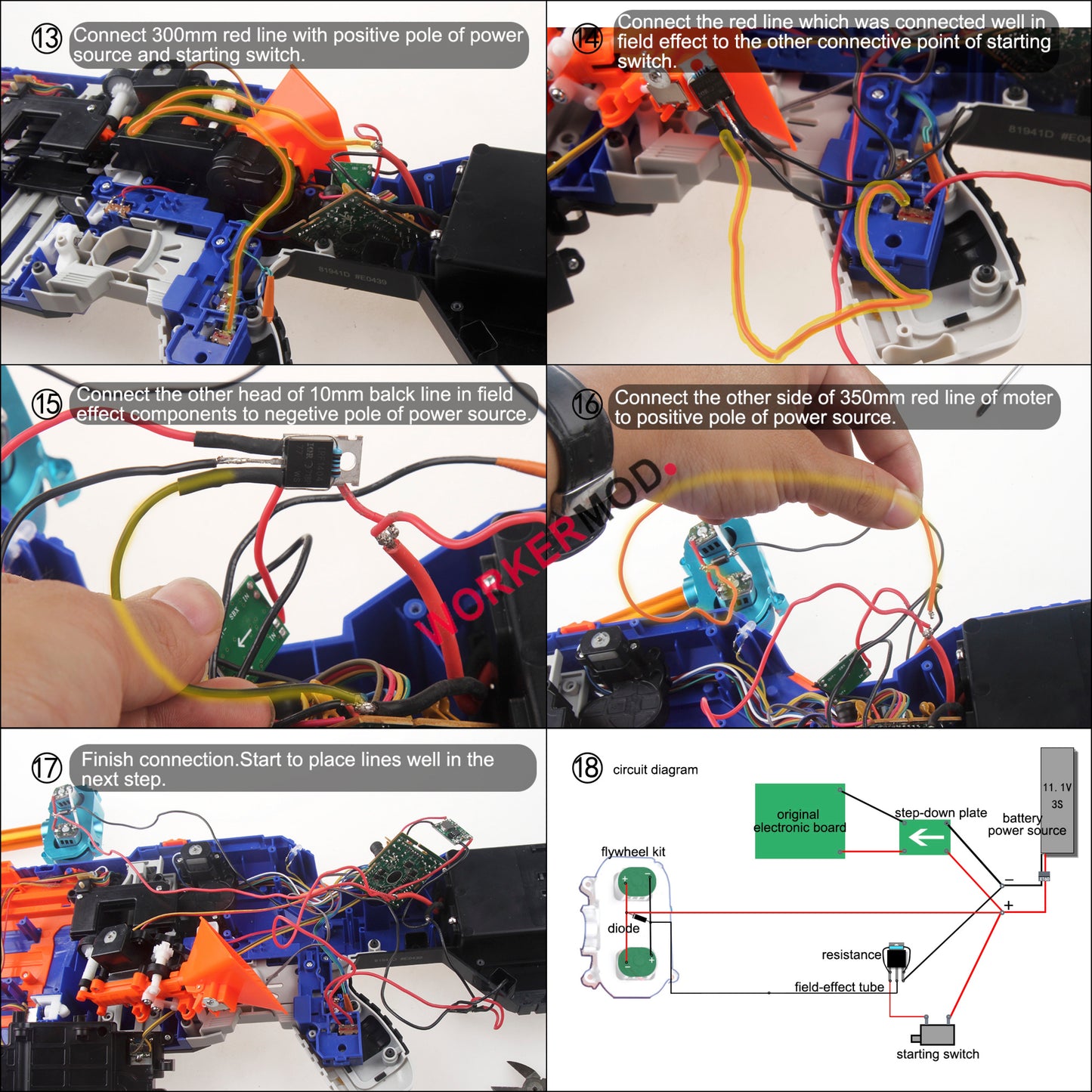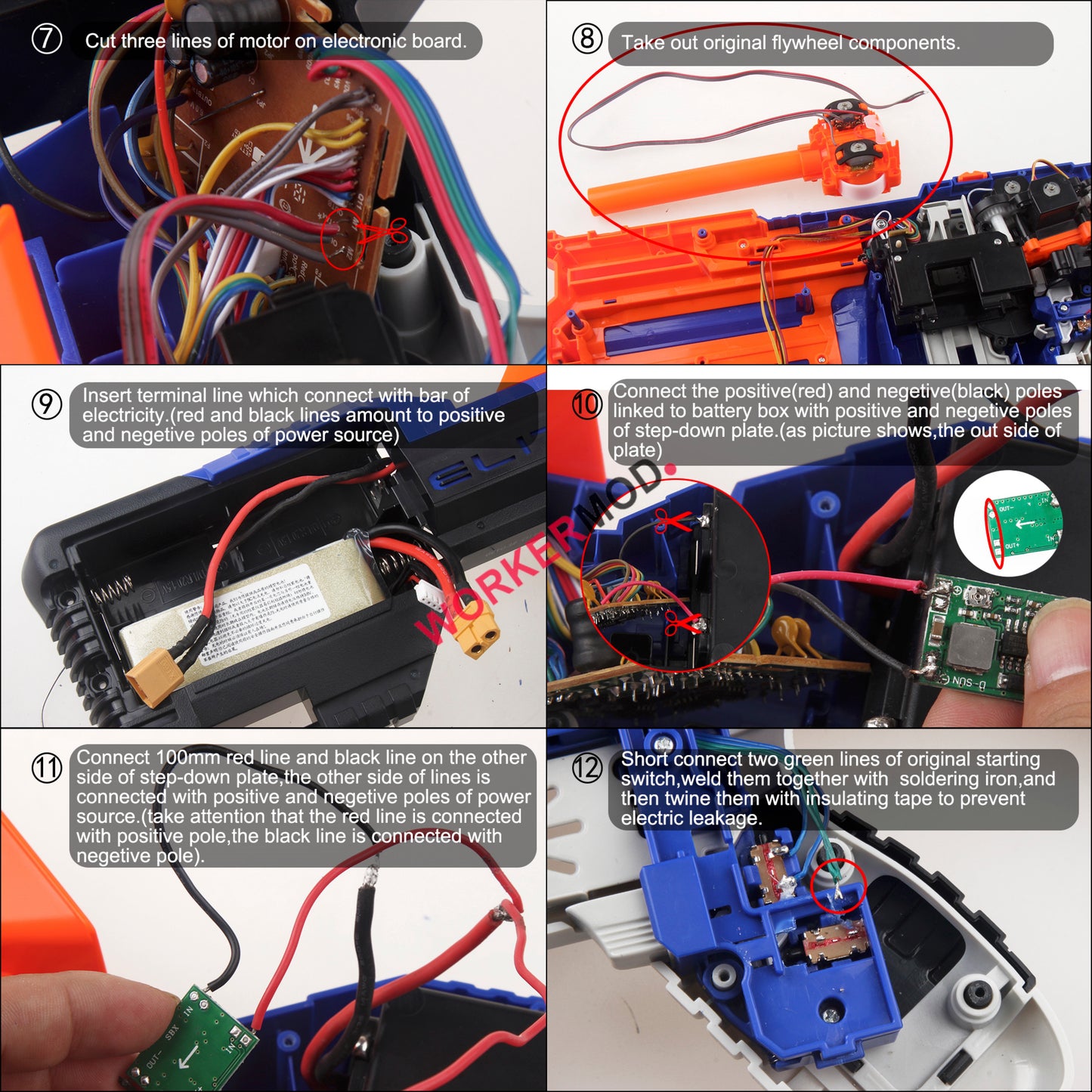 Did not disappoint, instructions need work
My son and I finished this mod over two weekends and the results did not disappoint. The instructions need a 2nd pass from the manufacturer. Thankfully Out of Darts was very responsive to questions to get us through the sticky points. There is a device that looks like a capacitor not mentioned in the instructions. That is a PTC that goes on the red line between motors and switch to prevent overheating during a jam. The included switch takes work to install and we ordered a replacement switch after botching the install. We cut the switch trying to make the button work sideways. I'd love an example switch layout in the instructions. Good tools were very helpful. I was glad we had a good soldering iron, flat clippers, wire strippers, solder sucker and solder wick. We started with lead-free solder. Eventually we gloved up and used lead solder at lower temperatures to protect the existing electronics and plastic connectors. We also did not use the included motors because my son wanted bigger ones which barely fit. I suspect the original kit motors will make the gun useable instead of terrifying.