Regular price
$180.00 USD
Regular price
Sale price
$180.00 USD
Unit price
per
Sale
Sold out
PLEASE NOTE: Blasters can only be shipped to customers within the United States and Canada, we are no longer able to ship blasters to international customers.
PRODUCT DESCRIPTION:
The Worker Phoenix 2.0 Blaster is a full auto, short dart compatible blaster.  This updated short dart blaster utilizes worker angled 10 or 18-round magazines. The blaster features a PWM for adjustable rate of fire and sleek updated styling. Included is an 18-round magazine.  2200mAh battery fit is tight and requires that the balance leads are outside the battery compartment using the hole in the side of the battery door.
FEATURES:
• Full Auto short dart blaster
• Compatible with short darts
• Only Compatible with Angled Talon Mags
• Battery not included
• Includes 18x short darts and 1x 18-round magazine

SPECS:
• Material: Injection Molded PC
• Package Weight: 981g
• Dimensions: 58 x 295 x 215mm
• SKU: W0578

ADDITIONAL LINKS: 
• Worker Battery or Turnigy Battery
• Charger
• LiPo Alarm
• Worker 10-Round Talon Slanted Short Dart Magazine
• Worker 18-Round Talon Angled Short Dart Magazine
• Worker Phoenix Flywheels

Share
View full details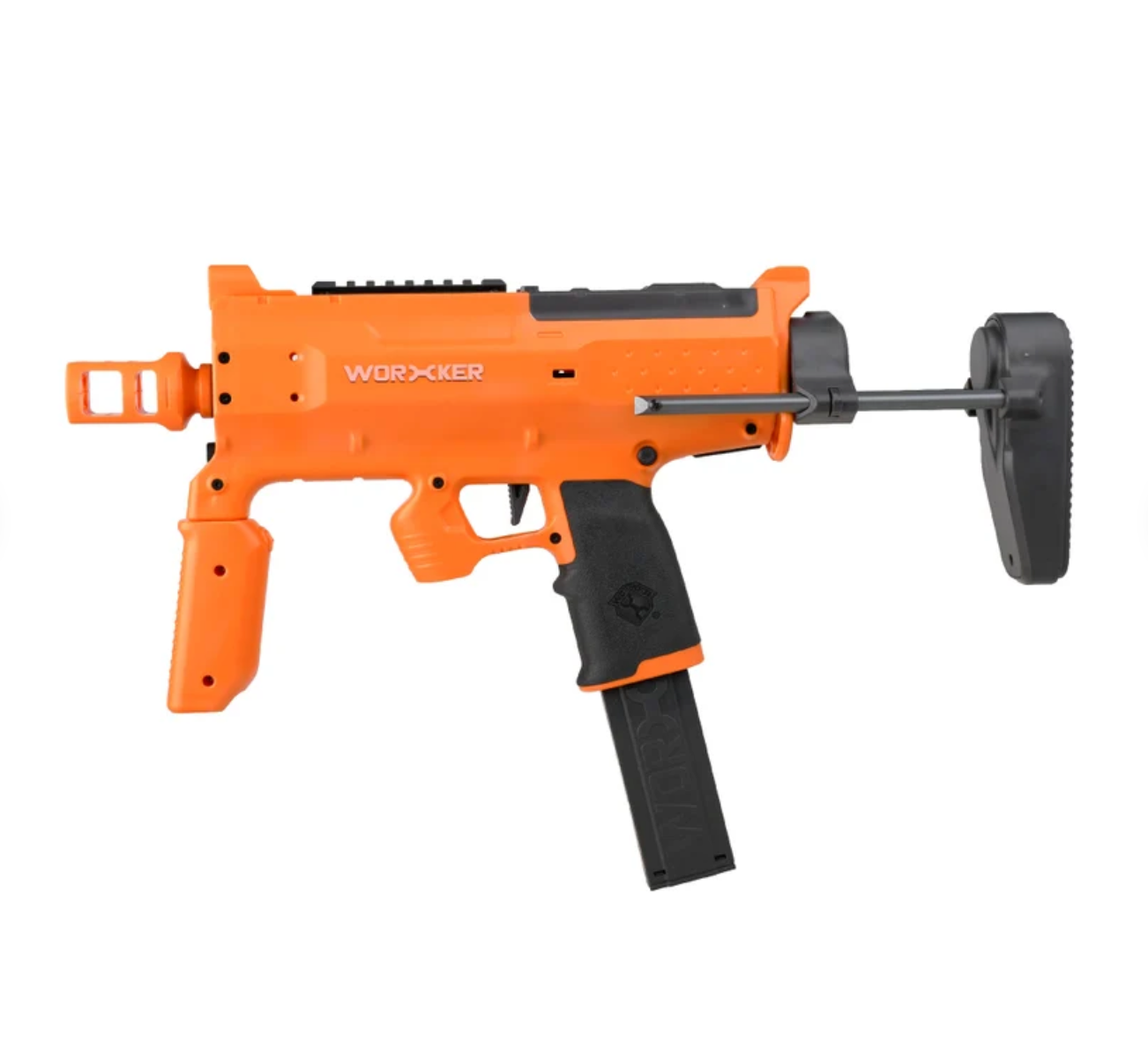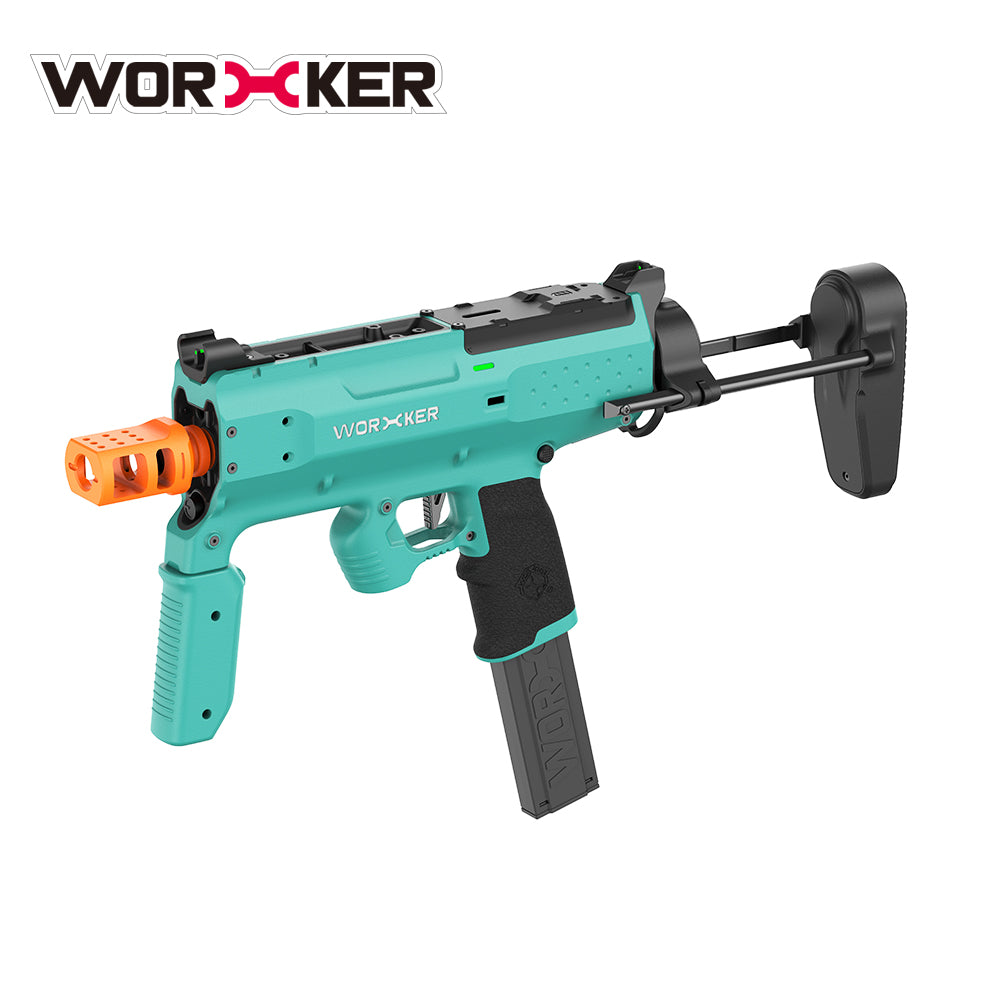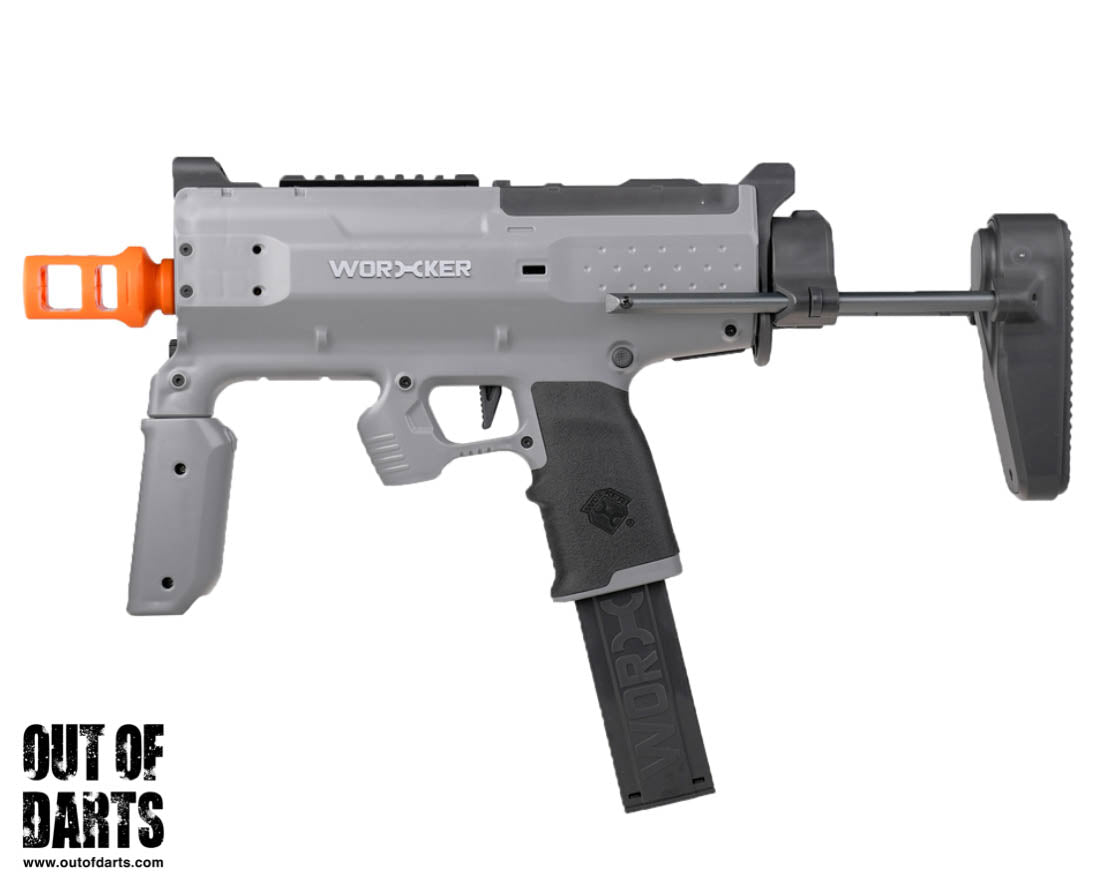 Fantastic Blaster
It's a great blaster, but not accurate at all. I thought it would be more accurate since it's a Worker and a more powerful blaster overall compared to stock Nerf.
Make sure when you put the battery in, you don't **** the battery door all the way down, it will cause stress cracks and completely **** up the door.
The recommended battery doesn't leave enough room for a Lipo alarm, so keep an eye on it.
If you don't turn the switch on the front of the blaster all the way, it will shoot slower and more accurately. The farther you turn it, the faster it shoots.
I also got a Worker suppressor for looks, it fist amazingly and looks epic. Two things to remember with this,1 it doesn't actually make the blaster any quieter, it's a toy. 2, don't use a suppressor in public games because it causes the blaster to look a lot like an actual firearm.
That's all I have to say on this Blaster, except that I am planning on getting a 3D printed kit for the blaster on Etsy, the blaster is just a little short in my opinion, and the kit will add a little length to the blaster as well as add some more style.
--CD 😁✌️
#DudeBros4Ever
#WeMissYouCoop!
#CDsPaint
#CDsFoamReview
Master blaster
Great shooting gun pull trigger all way back @ darts really fly.
5/5 Great Blaster.
Great blaster, best price at the time of order
fun blaster
my son loves this blaster.
learning a bit of safety and responsibility together while having fun.
can't wait to start modding and learning more
Fantastic blaster
This blaster is probably the most fun I've had foam flinging ever. I don't think that there's anything I can say that hasn't already been said about this blaster so I'll just say that you should definitely get this blaster if you've been wanting it but make sure to pick up some spare batteries for it. It goes through charge like crazy.