Regular price
Sale price
$19.00 USD
Unit price
per
Sale
Sold out
PRODUCT DESCRIPTION:
The Worker RTD High Discharge 3S 550mAh 80C (XT-30) is a great option for high discharge Worker builds.
*We recommend using an advanced charger for low capacity LiPo like this one.  The cells in low capacity LiPo have a tendency to get unbalanced with regular use, and a basic LiPo charger will not have the ability to re-balance the cells if the voltage is too far apart.
You absolutely MUST use a voltage alarm to operate these safely. Please read all care and use instructions for best practices concerning LiPO batteries. We carry voltage alarms for $3 on the shop, which will save you from ruining a battery. 

FEATURES:
• Reliable Worker approved battery
• Compatible motor pairs include; All 130 3s motors.
• XT-30 mini connector
• Includes XT-30 Male connector for blaster
• 60x33x17mm
SPECS: 
• 44A maximum continuous current draw
• 88A maximum burst current
• 3s
• 11.4v
• 80C Continuous
• 160C Burst
• 550mAh capacity
• XT-30 connector

ADDITIONAL LINKS: • Recommended Charger• LiPo Voltage Alarm
• LiPo Safety Information
• LiPo Safety Bag
Share
View full details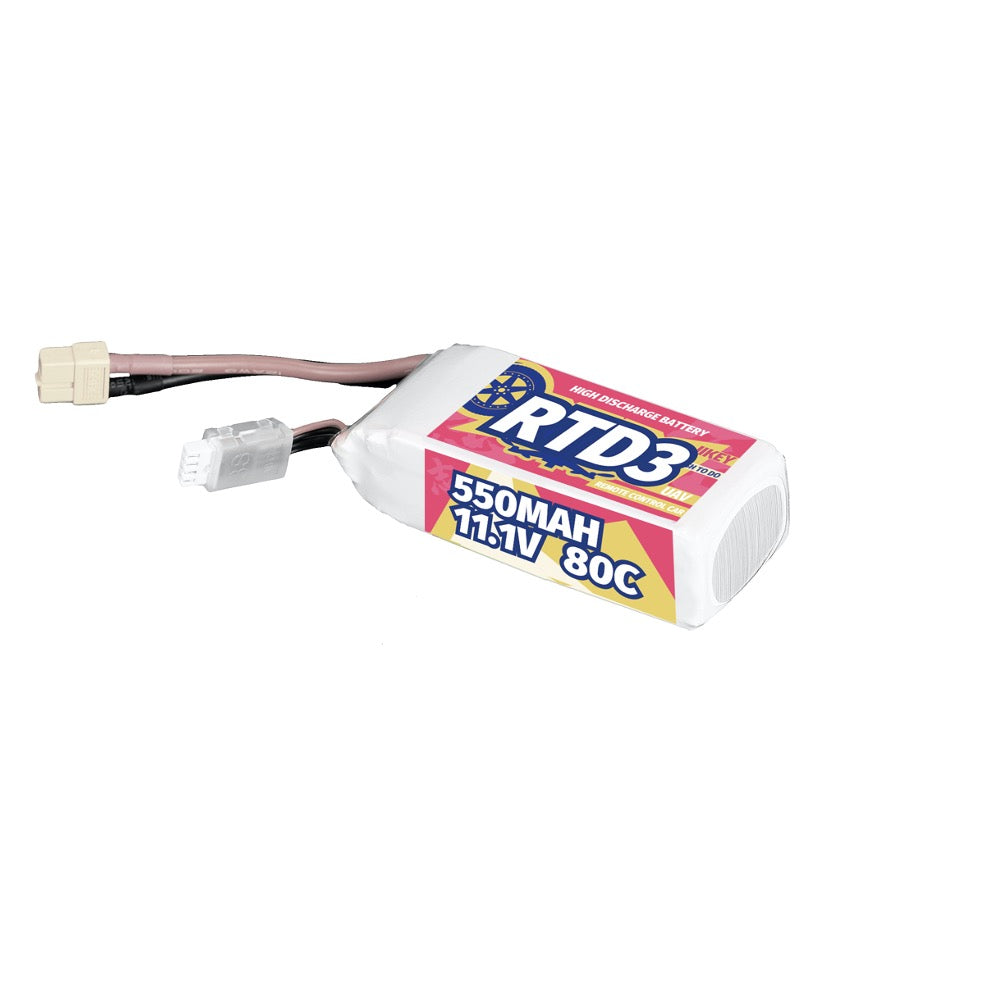 To worker
I would love to see a nightingale 2.0
Works ok
Great fit for the nightingale if you don't want to run a lipo alarm. Not enough room for even the small one you have. Maybe that should be in the description.
Not scared with Luke!
I've been leery of using LiPo batteries- but Luke's laser focus on safety made me confident to try.
Perfect battery
I purchased this for my pew pew which has limited battery space and not only dose this tiny battery give me room to spare but it definitely has fulfilled my power/performance needs. Would definitely purchase again. Also even though these batteries can only ship by ground(which outofdarts has no control over) it came quite quickly still. Arrived before my blaster did. Perfect timing.