Regular price
Sale price
$2.00 USD
Unit price
per
Sale
Sold out
PRODUCT DESCRIPTION:
The XT-30 connector is XT-60's smaller sibling. Great for builds with tighter spaces, like the Worker Hurricane. Check our site for XT-30 compatible batteries!
FEATURES:
• One pair Male/Female connectors
SPECS:
• XT-30 spec
• 30A rating constant
• 60A rating burst
Share
View full details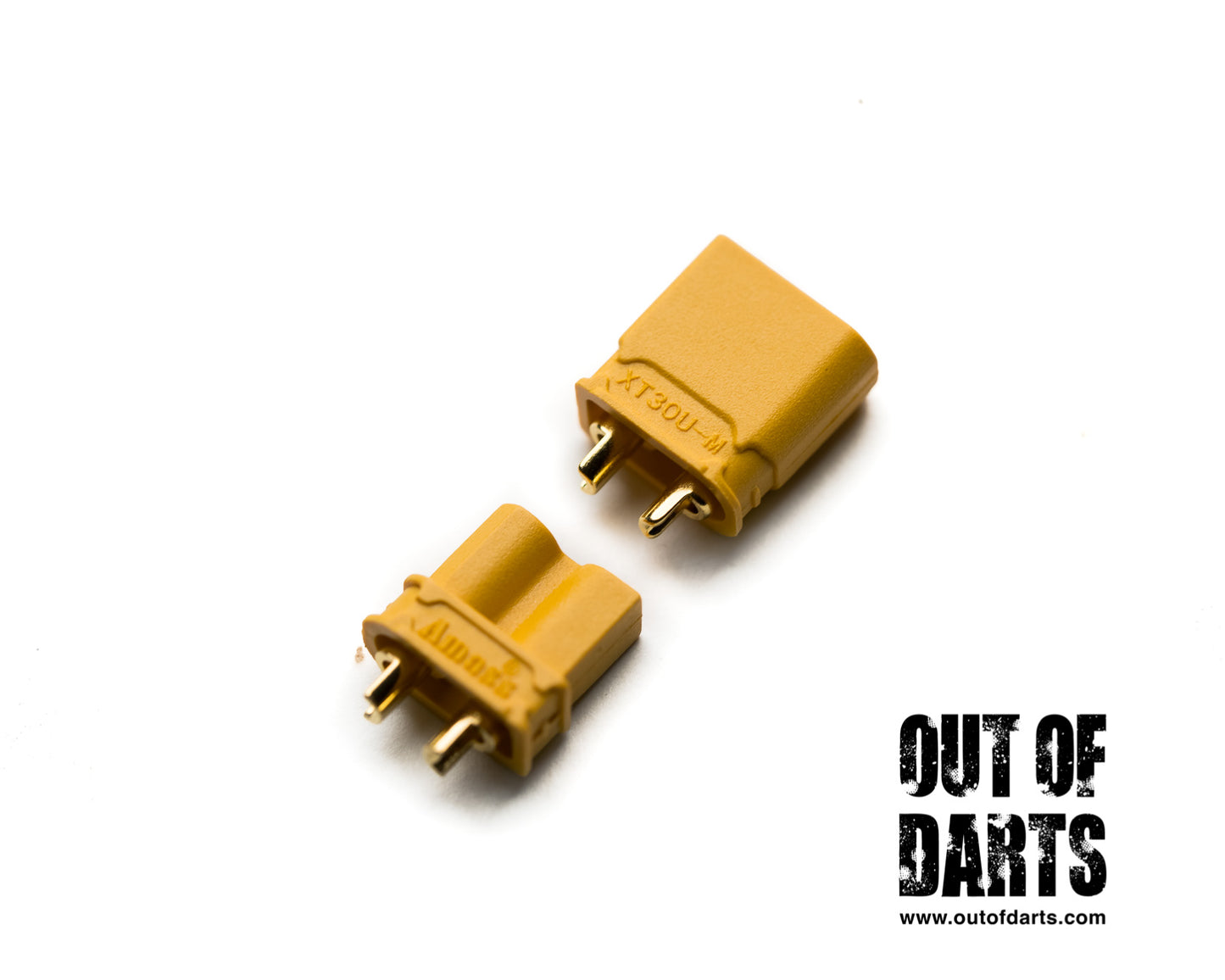 XT-30 Connector Nylon Male/Female pair (Smaller connector)
XT30 Male/Female connector
I use the xt30 for the blasters that have smaller battery trays like the nightengale and D-dart Tempest. Also useful for making xt30 to XT60 adapter that allows use of batteries with XT60 connectors. Lastly, I use these for making extension cords for small blasters that are power hungry like the D-Dart Tempest. Plug the XT30 end in to the blaster and run a 3-6 foot cord to a backpack, cargo pocket, or dump pouch that holds a larger battery with XT60 connector.
xt-30 don't fit into each other
bought 2 pair (male/female) and neither of them fit into each other.