Regular price
$6.00 USD
Sale price
$6.00 USD
Unit price
per
Sale
Sold out
PRODUCT DESCRIPTION:
This 1.8mm wire thickness upgrade spring will increase your XYL Unicorn blaster's performance. This is the maximum power spring we currently offer for the blaster.

Average FPS (standard deviation)🛈
• with stock 160mm barrel - 157 (8)
• with 250mm barrel - 177 (4)
FEATURES:
• Upgraded spring
• Recommended for use with an upgraded barrel
• Highest power spring we carry for the XYL Unicorn
SPECS:
• Dimensions: 1.8 x ~135mm x 21mm
• Material: Spring steel
• SKU: XYL_UNI_1.8-SPRING
ADDITIONAL LINKS:
• XYL Unicorn Blaster
• Unicorn Upgrade Barrel
• More XYL Unicorn parts
Share
View full details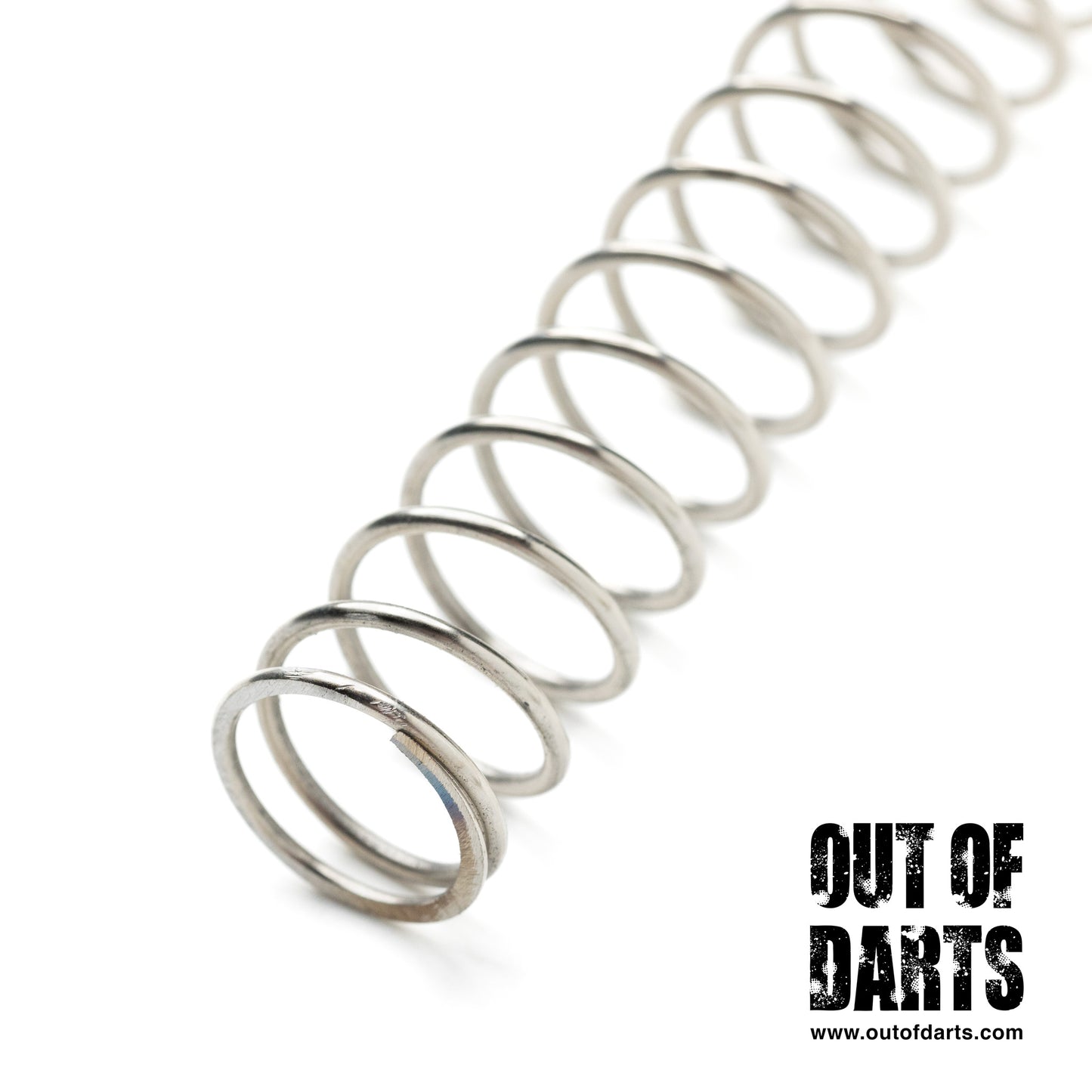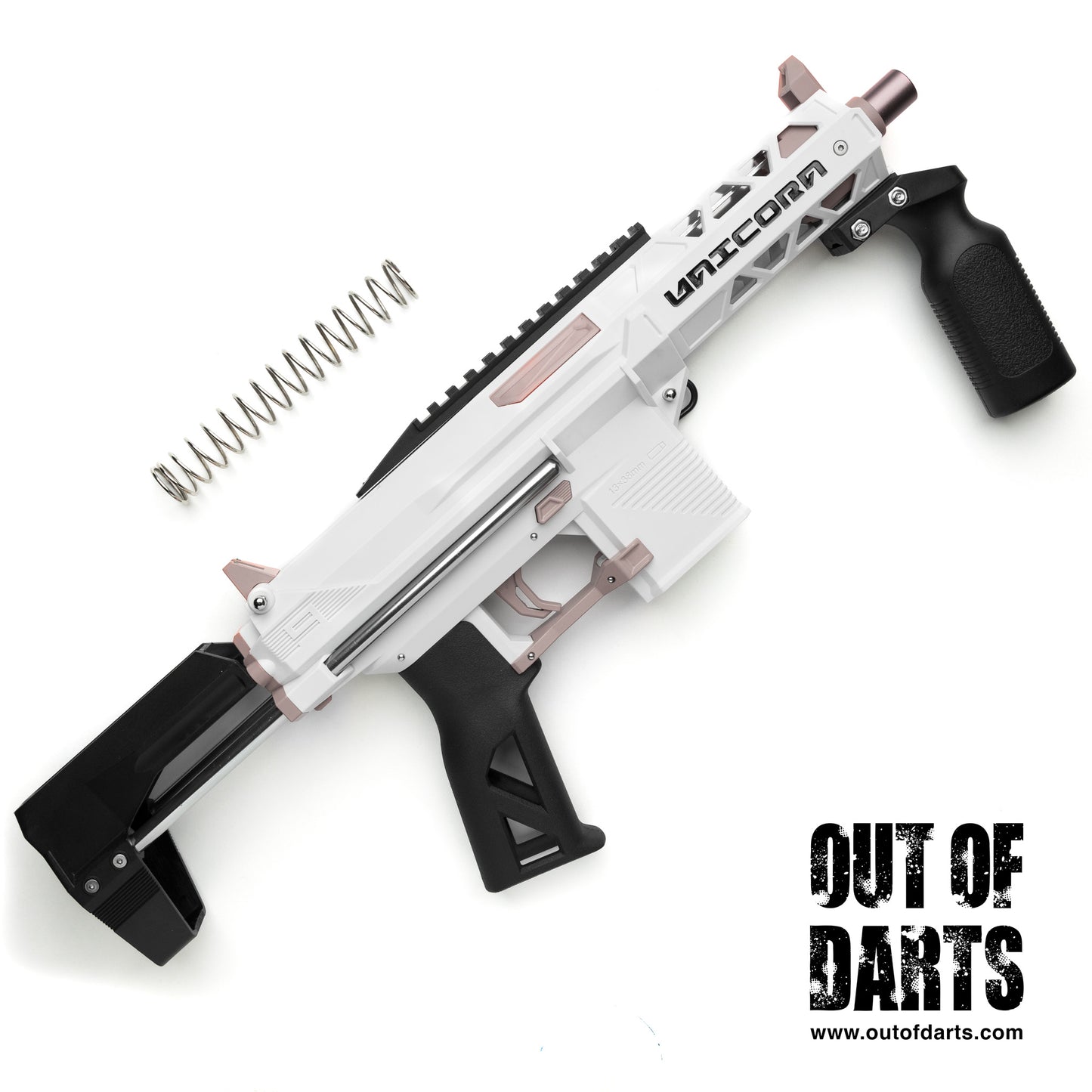 Amazing compact springer!!
Very happy with the Unicorn. I have a collection of full sized blaster like the Worker Swift, Nexus Pro and Max Stryker but I was missing a compact blaster for CQB. The Unicorn filled that role perfectly. I have the unpraged 1.8 spring and longer barrel which allows me to customize the blaster to my local war requirements. The takedown on the blaster is so easy with just 2 pins. Swapping the spring is a breeze, no tools needed. I do wish they had designed this with threaded barrels so that I could change barrels easier. All in all I'm very satisfied with this purchase and OOD was excellent as always with shipping the order out as soon as they could. Their customer service is top notch.
XYL KM9 Unicorn 1.8 Upgrade Spring