Regular price
$5.00 USD
Sale price
$5.00 USD
Unit price
per
Sale
Sold out
PRODUCT DESCRIPTION:
The Adventure Force Nexus Pro and Max Stryker are two of the most incredible blasters to hit the hobby! These Adventure Force Nexus Pro FPS Tuning Caps for the Special Edition Nexus allow you to increase and decrease FPS on various springs by modifying the pre-compression length on your spring. Ratings are based on actual chronograph readings with the stock spring. Select your FPS choice at checkout. 

*Please note, that using the 175 FPS cap with an upgraded spring is not recommended and may damage the blaster!*
*Please do not store blaster with the 175 FPS cap installed!*

FEATURES:
• Compatible with Special Edition Nexus Pros (

Gold

or

P

u

r

p

l

e 

C

a

m

o), or custom DIY-painted blasters. For the standard Nexus or Stryker, choose these caps.
• Includes 1x FPS cap
• Easily tune your FPS for various games
• Available in options for 100 FPS, 130 FPS, and 175 FPS averages 
*
*FPS ratings were chronographed with the stock spring; o
ur stock Nexus Pro averaged 143 FPS.
Note: Lower FPS variants (100/130) will have a larger standard deviation (variation between shots). This is due to the air volume and barrel drag. The highest FPS variant has shown to have the lowest standard deviation, even an improvement on the stock compression!
SPECS: 
• Multiple sizes available: 100 FPS, 130 FPS, and 175 FPS average
• .2oz weight
• 3D-printed
• PLA galactic black (wonderful accent to the stock black)  
ADDITIONAL LINKS:
Nexus Pro Tuning Spring

Orange Nexus Pro Tuning Caps
Budget Spacer

More Nexus Pro mods and parts
Share
View full details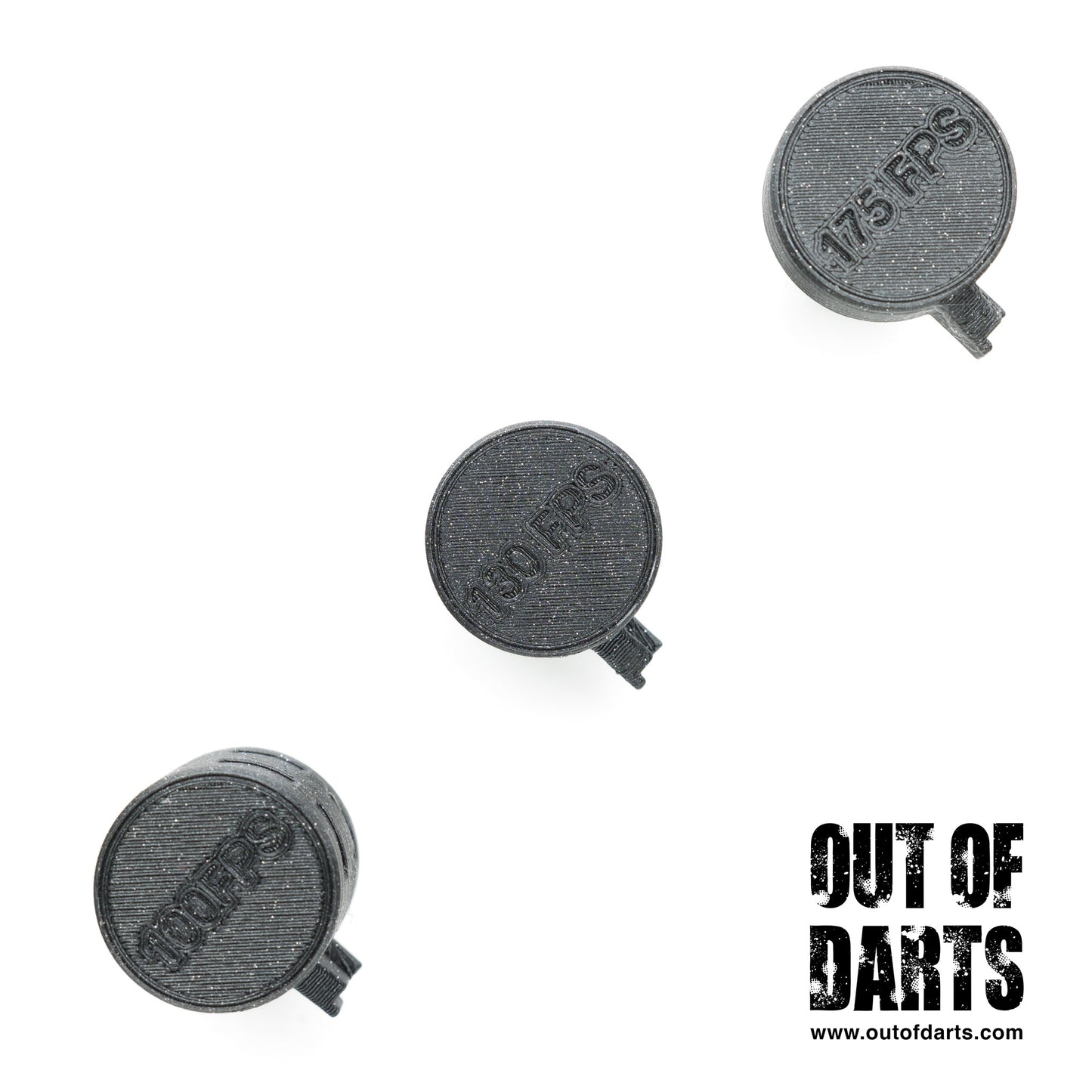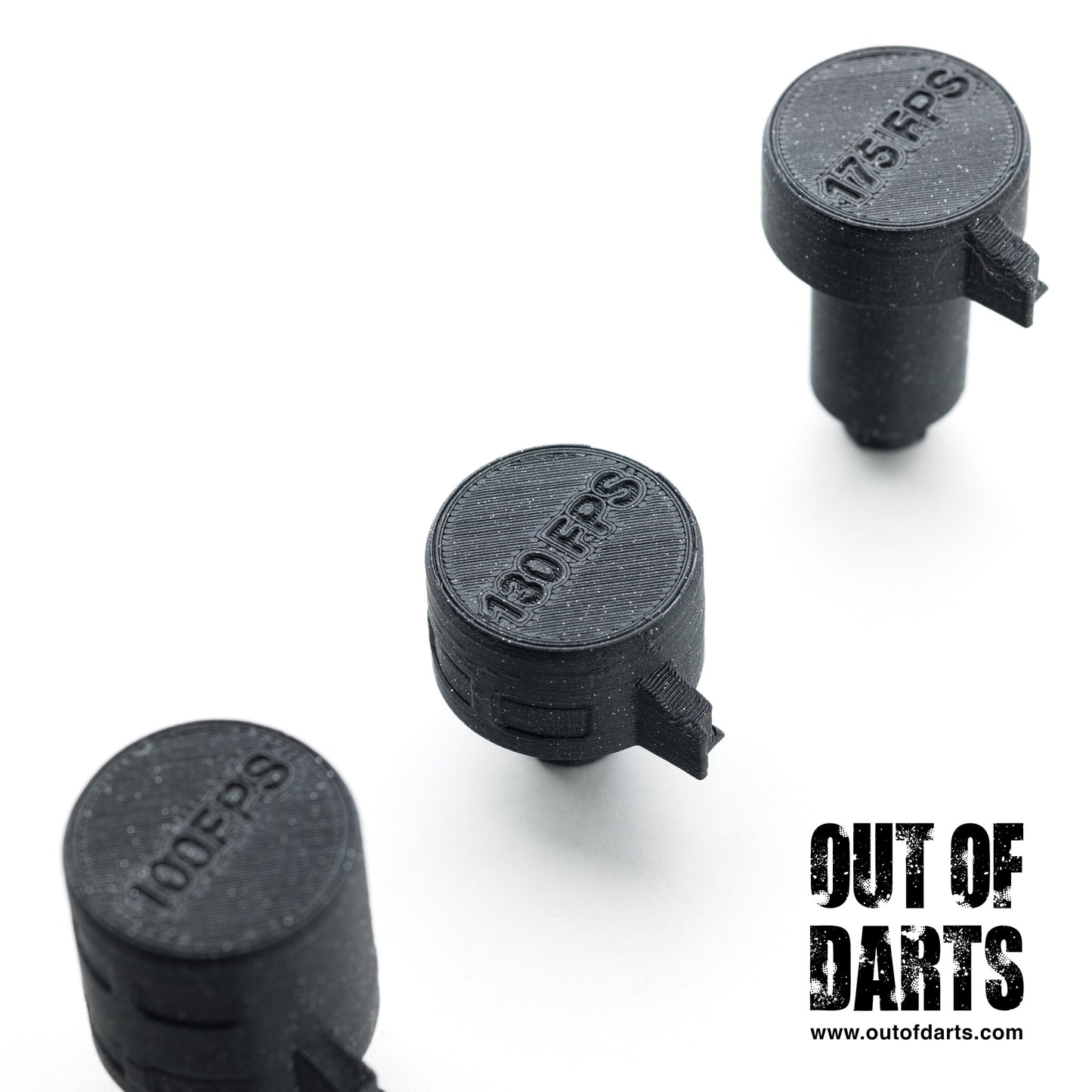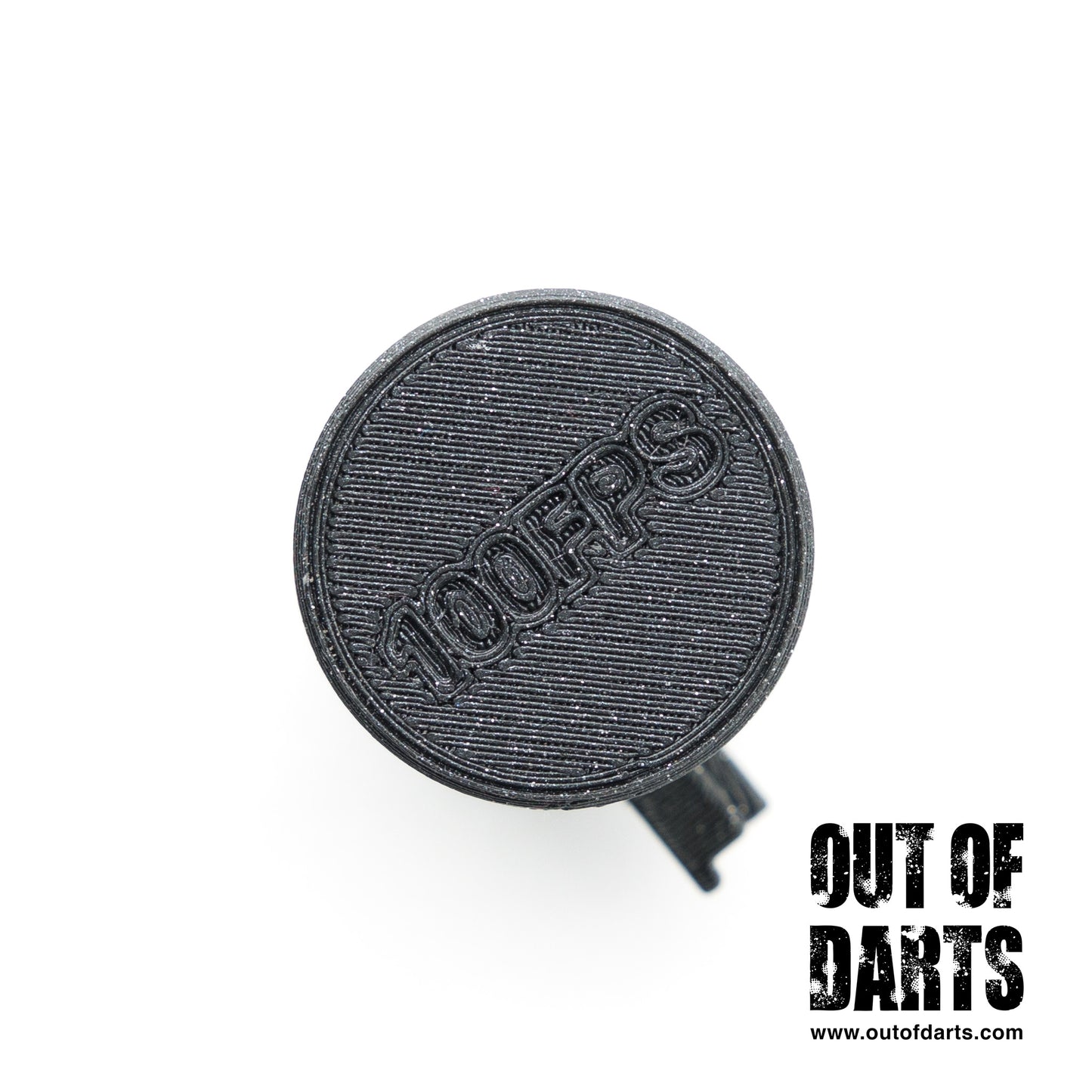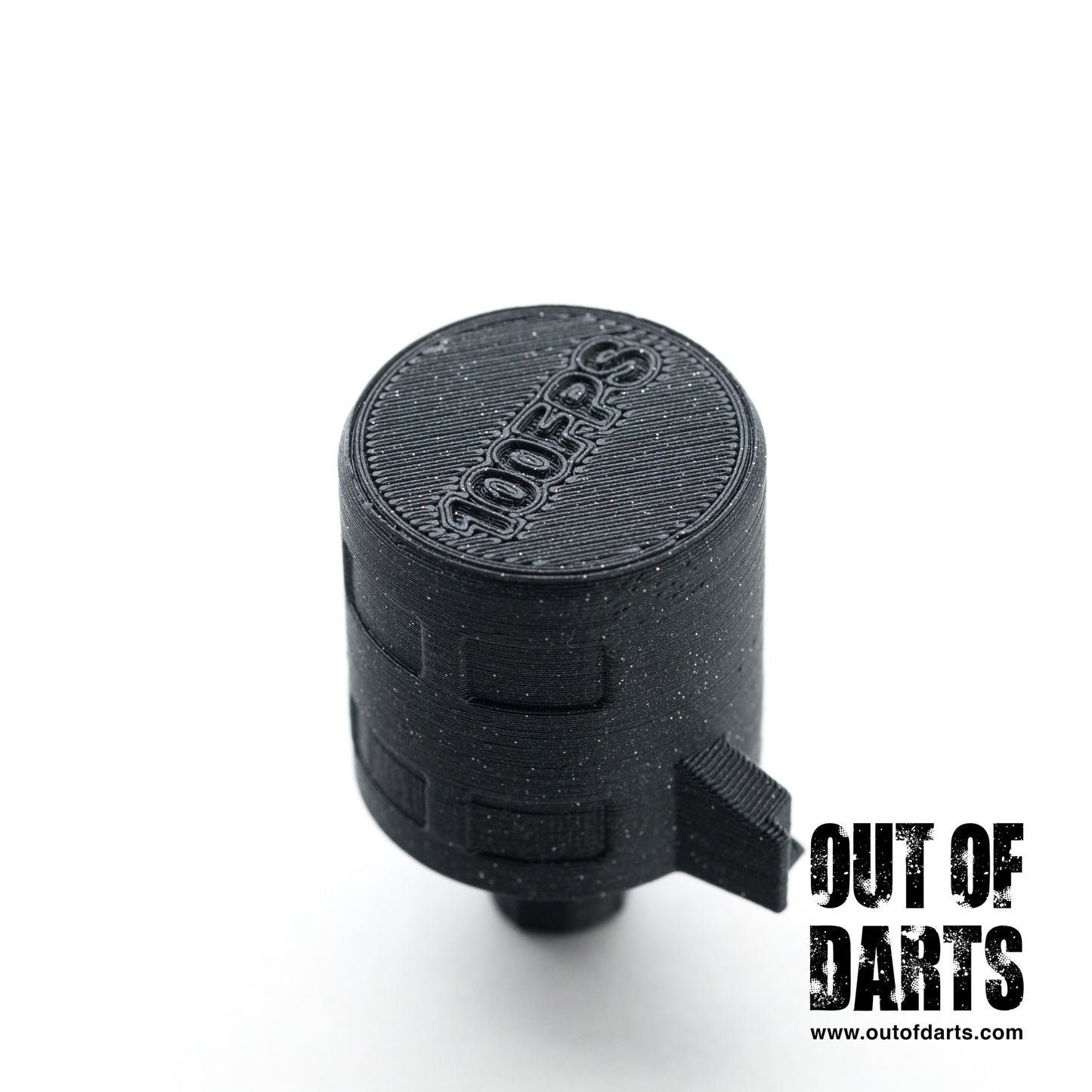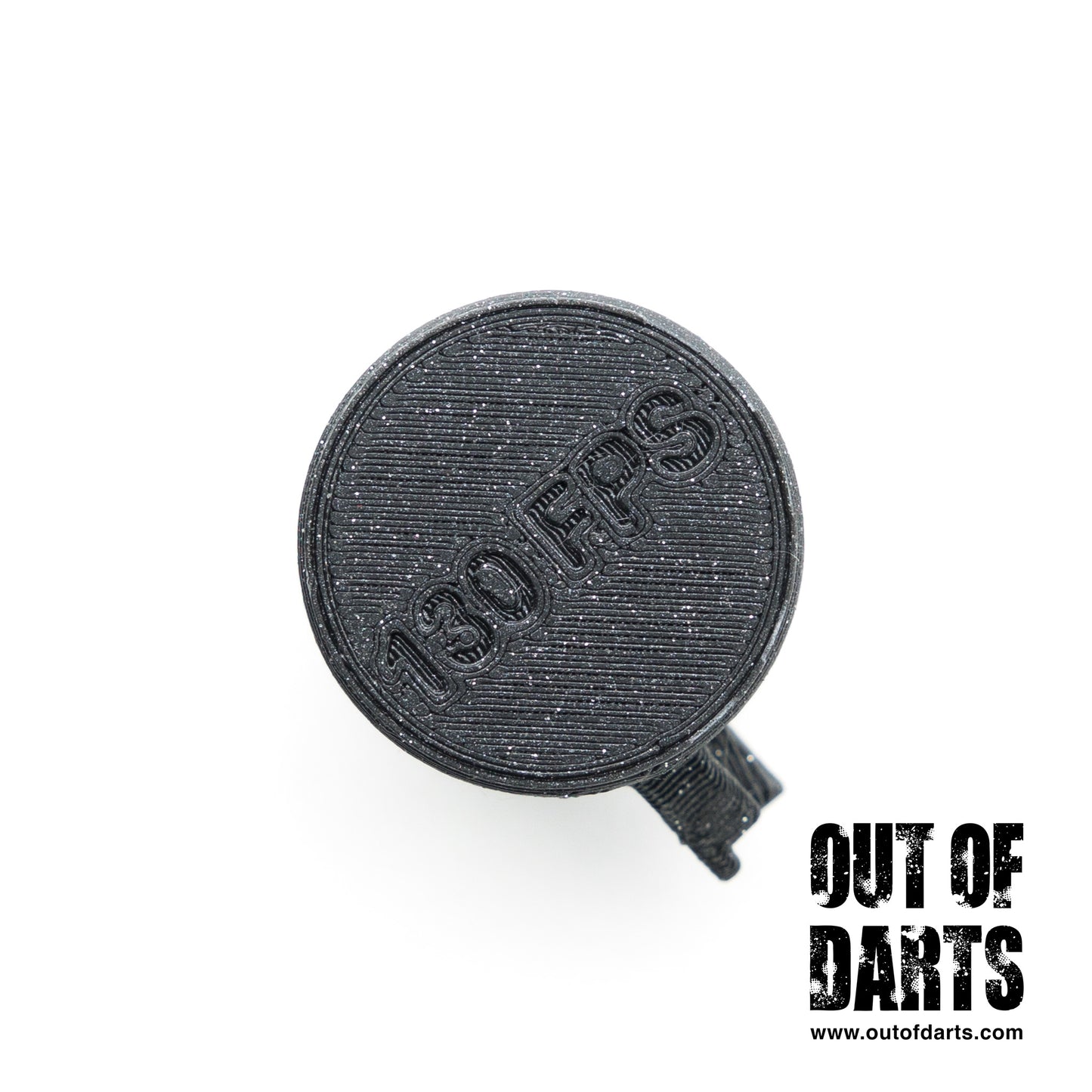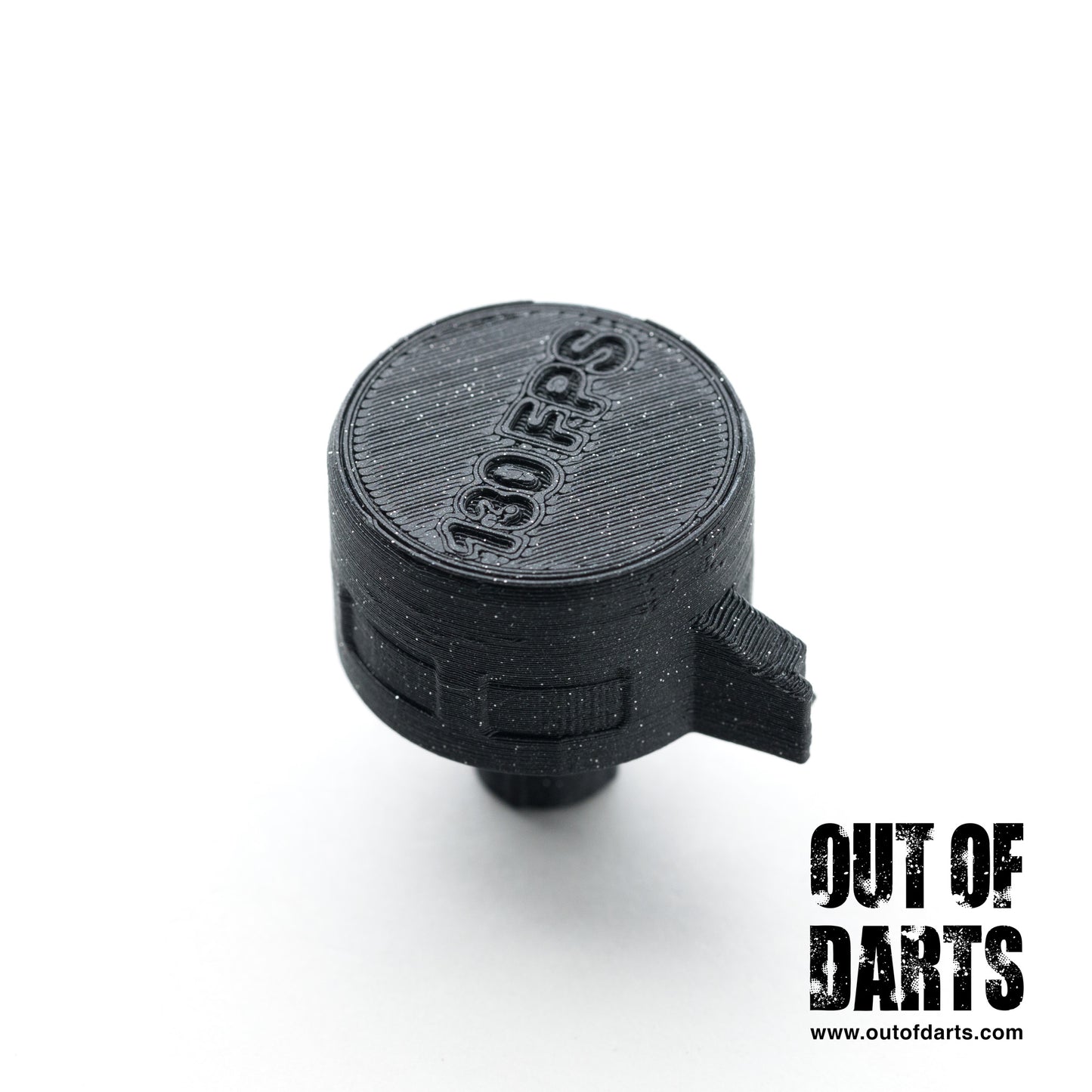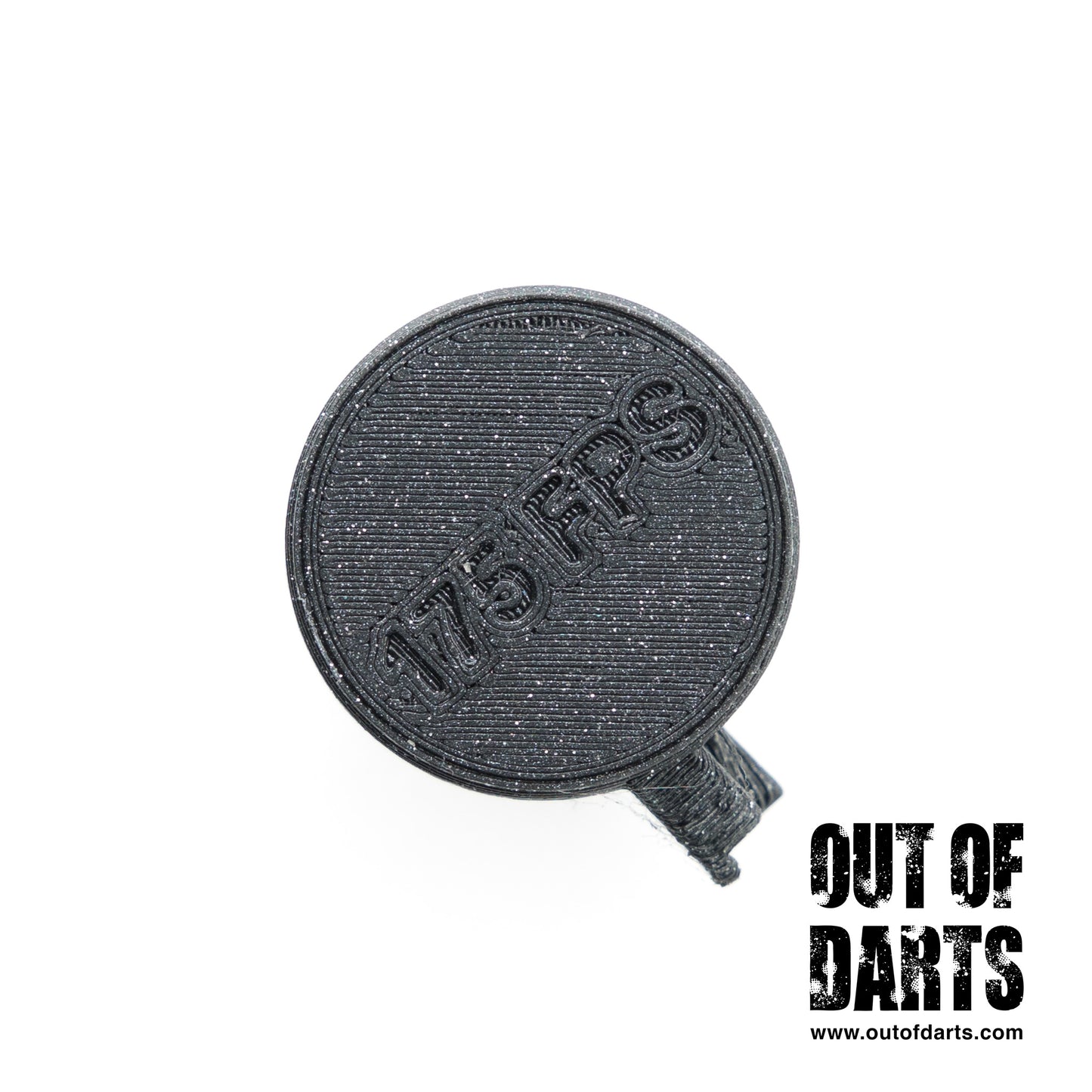 Awesome
These did what they were suppose to do, though I will say for a true 100fps I would just go for a weaker spring. But still, didn't feel bad shooting my bro with it lol. As for the 175, just be ready for a harder prime. Might take a sec to get used to and on that note you made double feed or even jam it. Happy blasting.
Exactly what it says it does
It is in fact an fps reducing or increasing cap. Print quality is good, fits on, not much to go into since it's just a piece of plastic but I'm very happy with how it performs
130 fps cap
Works just as advertised.
175 fps tuning cap
Works great, super easy to install. Although, after getting a stronger spring from OOD I prefer the spring over a spacer because I like the way the prime feels. But can't go wrong with this easy mod. I only use for target practice, shoots very hard
Great tuning item.
I purchased the 100 FPS cap to bring muzzle velocity down to family/in-house play. Still Shoots Great still shoots very accurately as well.