Regular price
Sale price
$26.00 USD
Unit price
per
Sale
Sold out
PRODUCT DESCRIPTION:
This bearing scar is the latest generation of SCAR barrel. This 9 bearing scar is printed in SLA and is compatible with most 16mm barrels. Available in 4 different angles to match your blasters performance. Bearing scars are excellent at imparting spin on the darts with minimal FPS loss. We recommend 5 degree for most users and higher angles for higher FPS builds.

*Due to print tolerances some SCAR barrels may require some masking tape between the barrel and SCAR for ideal fit.
FEATURES:
• SLA printed bearing SCAR
• Available in 5°, 8°, 10° and 15° variants
• Large angle = more spin (higher angle for high FPS builds)
• Orange color
• Designed and produced by Jing Jia of Flag & Armor
• 3 sets of 3 bearings
• Extremely low resistance on the darts
• Universal 16mm id, fits blasters like the Worker Swift, Talon Claw, Caliburn and lynx
SPECS:
• Material: SLA printed
• Dimensions: 75mm X 25mm

Share
View full details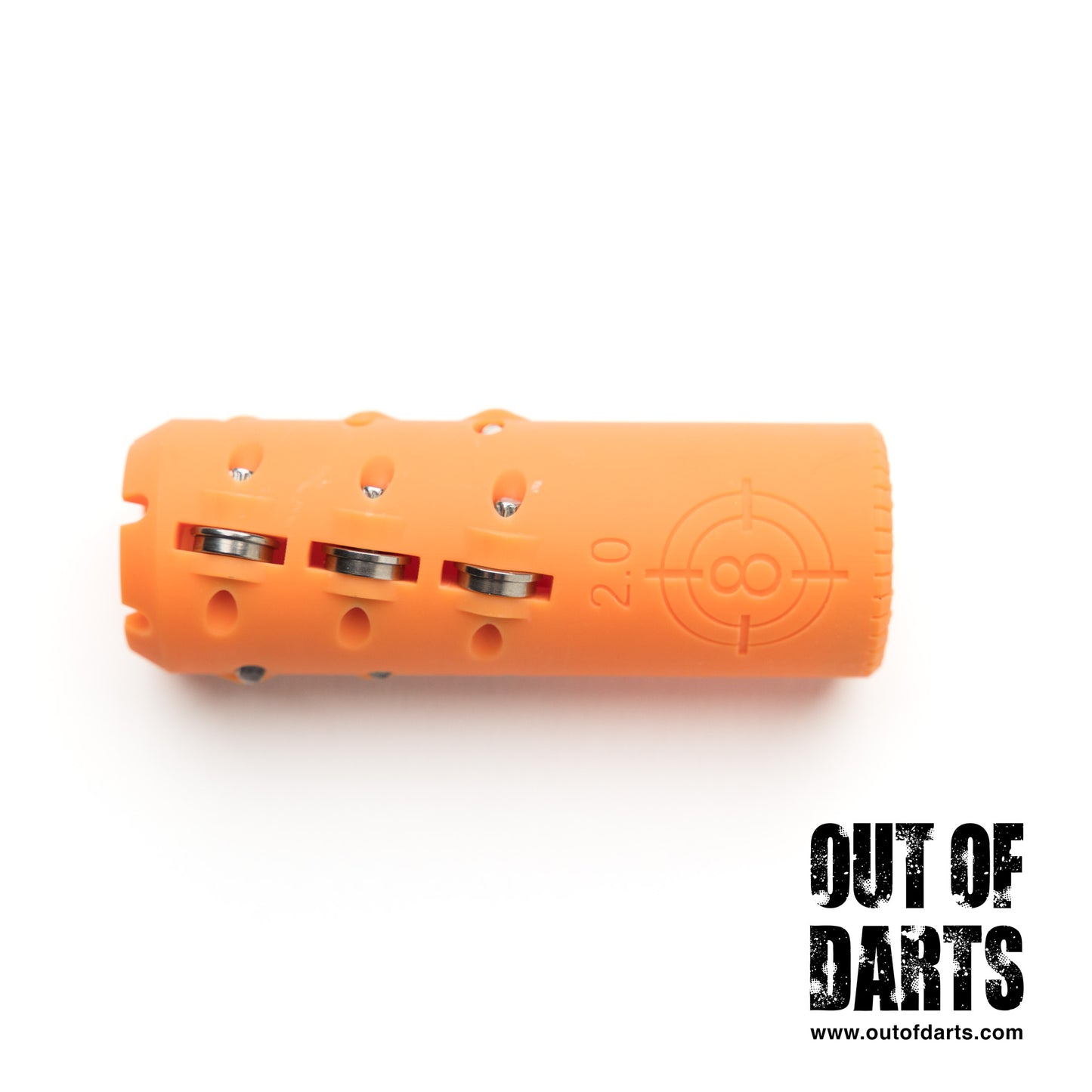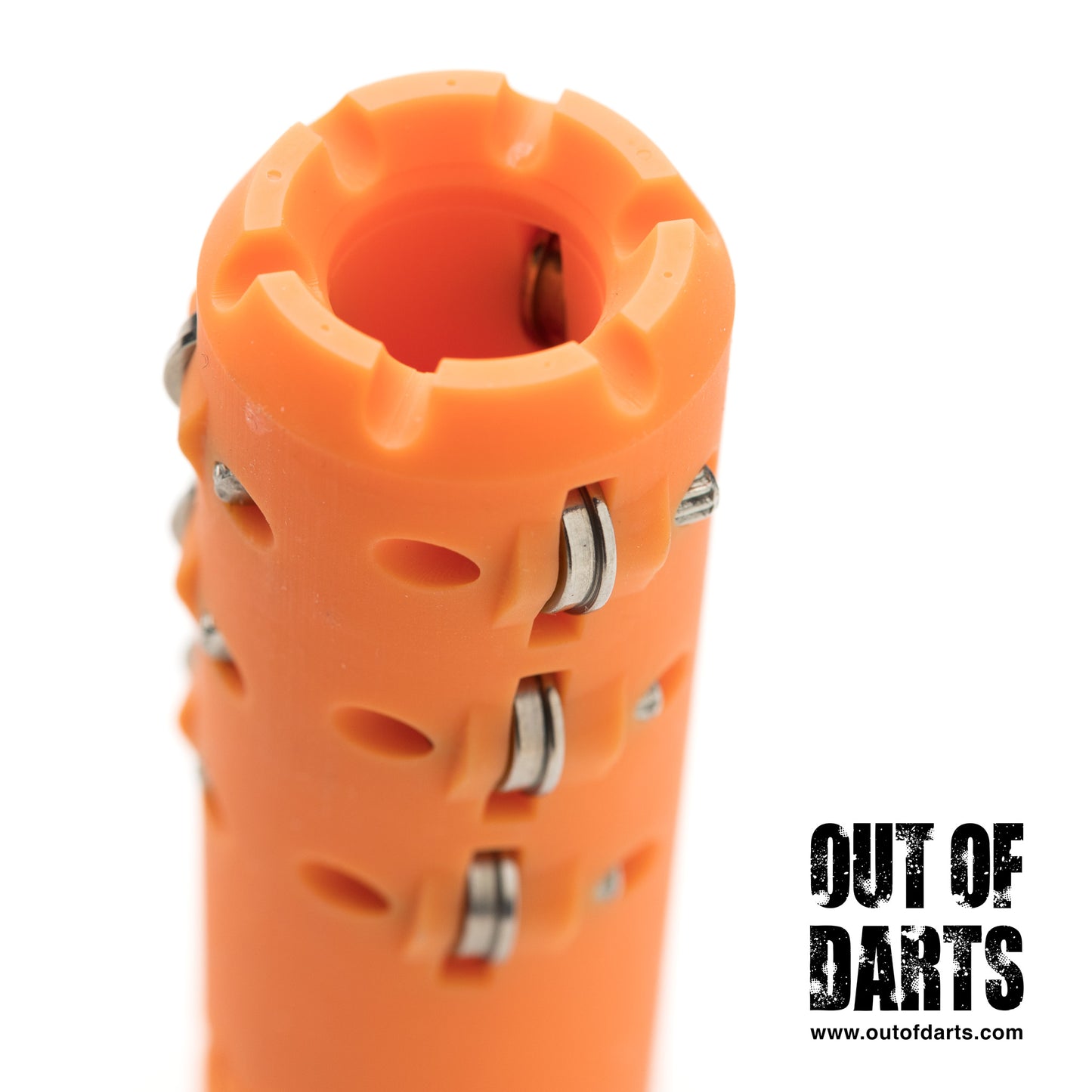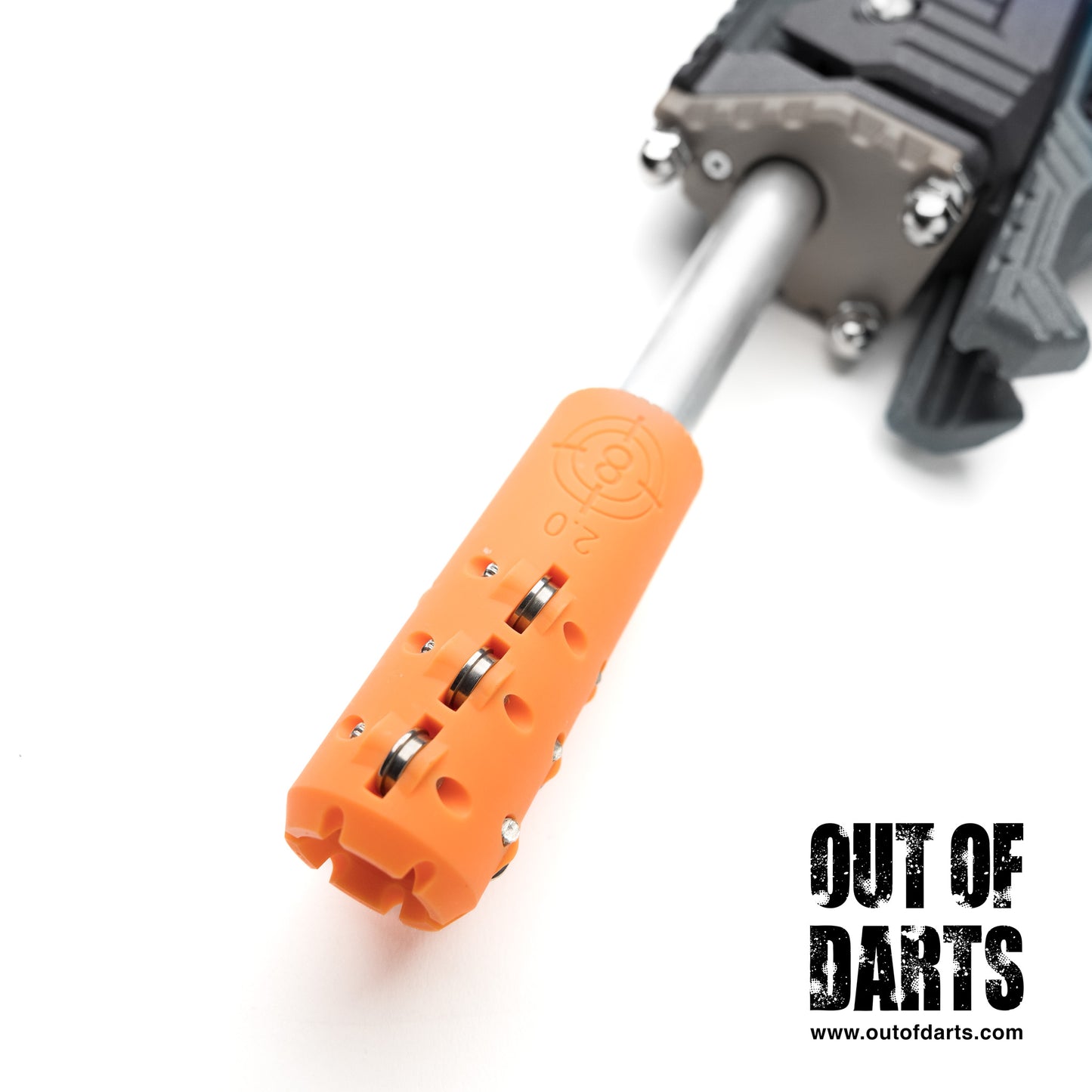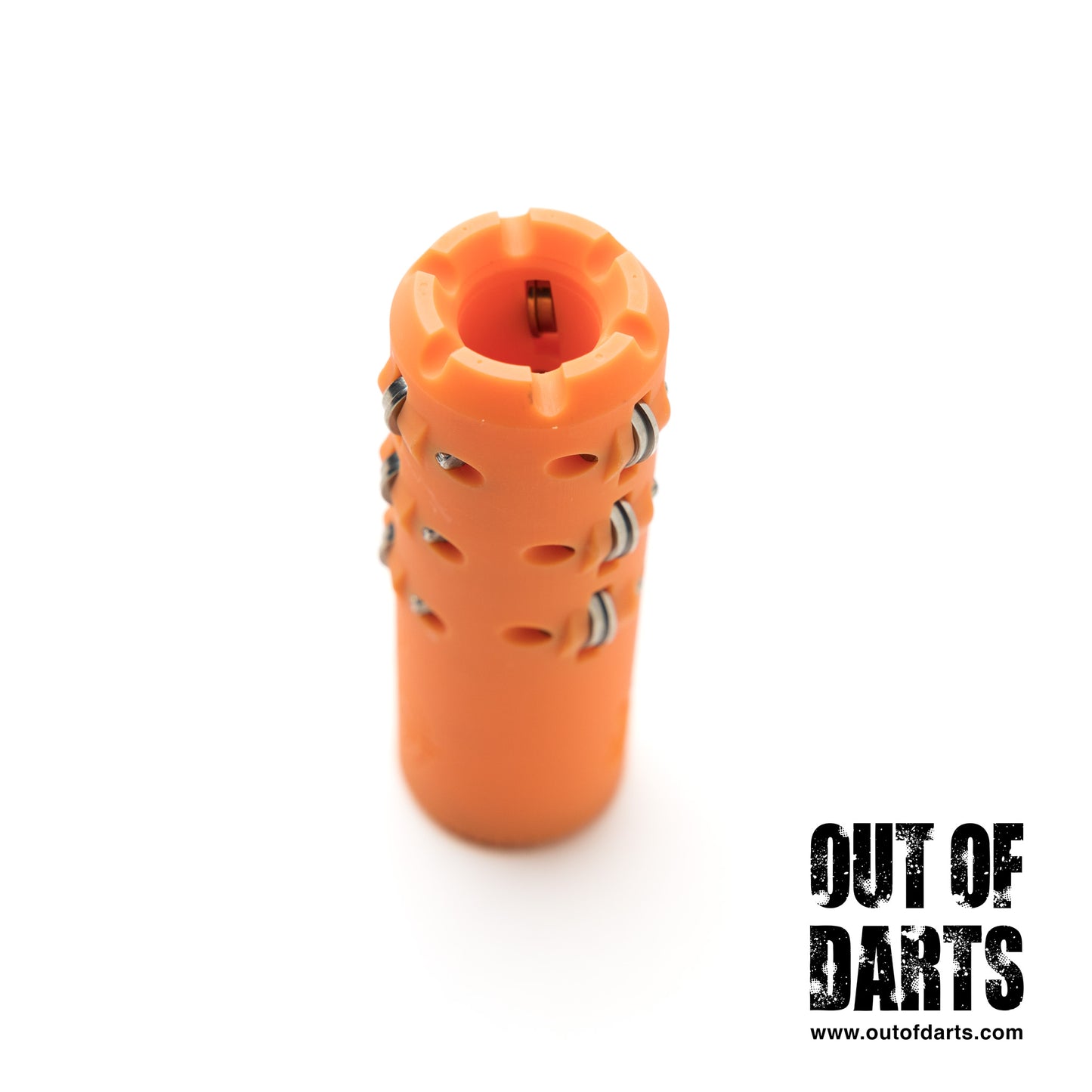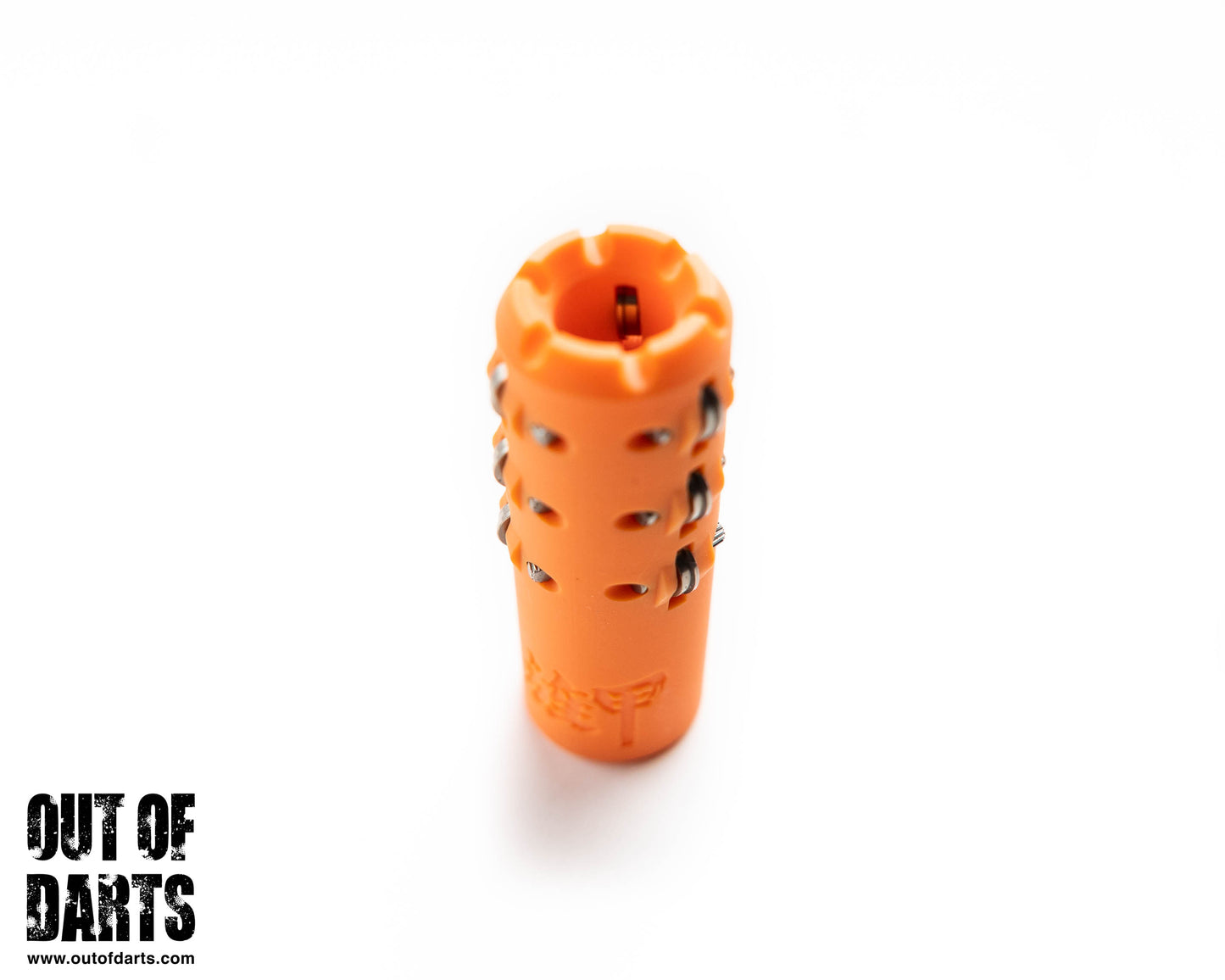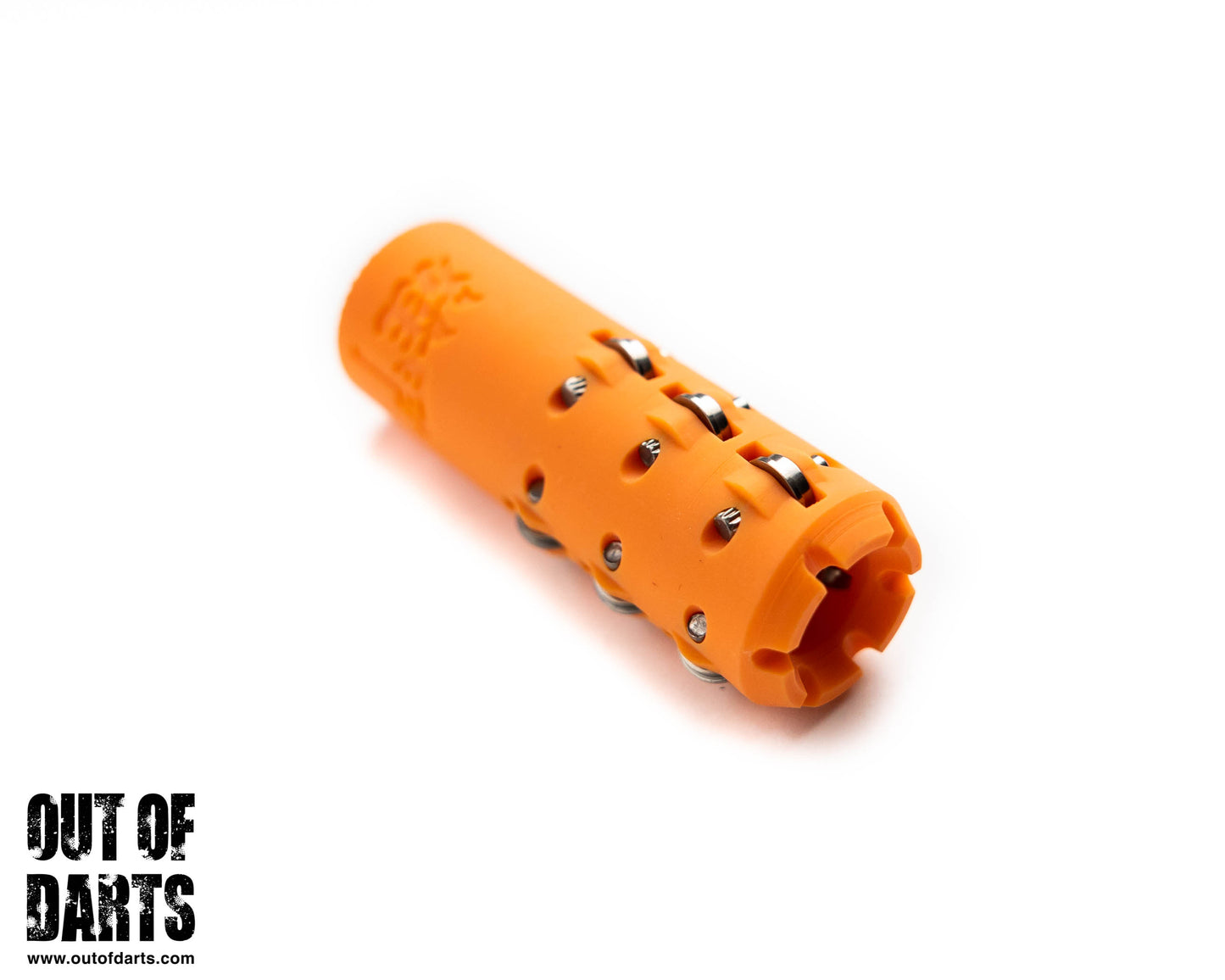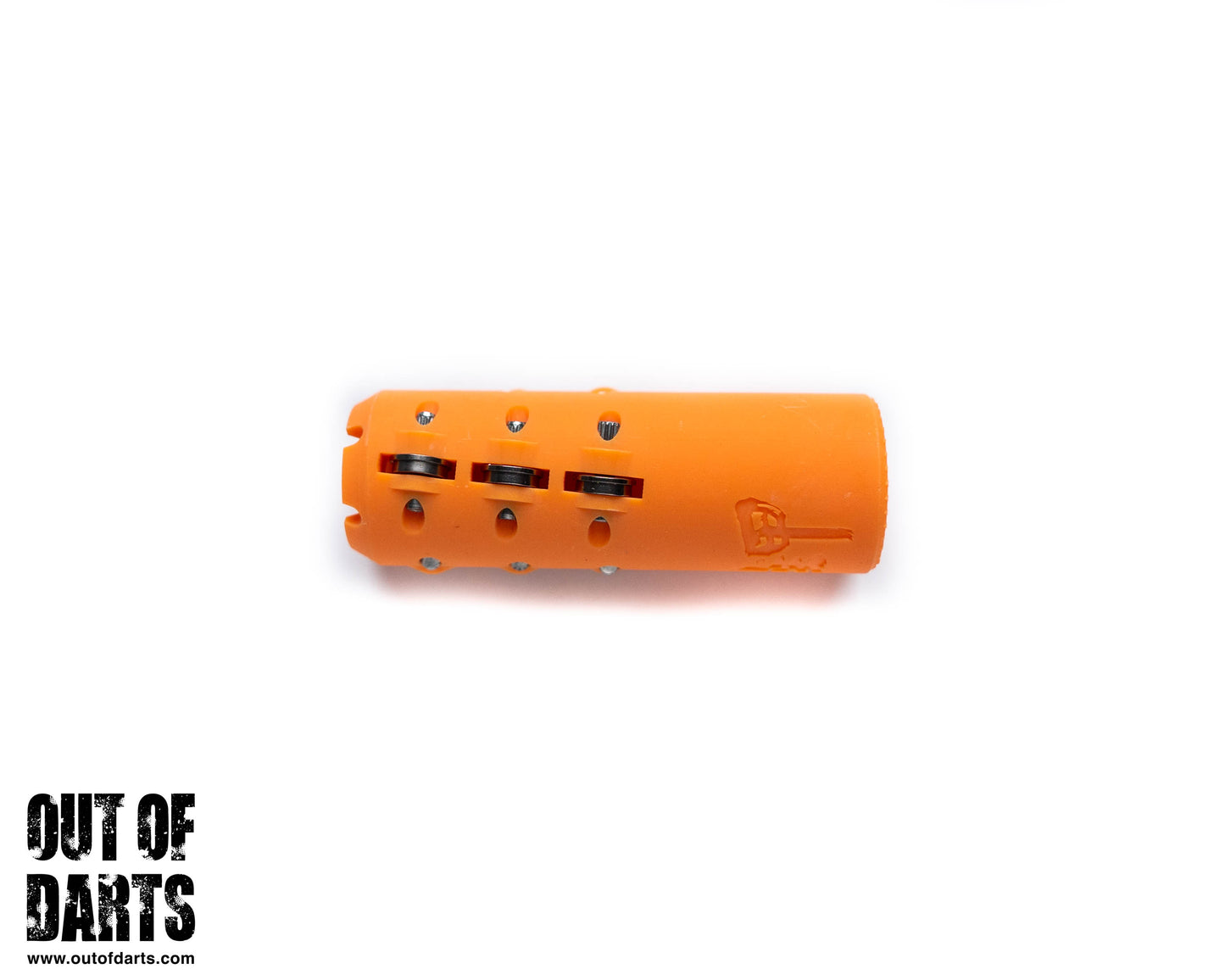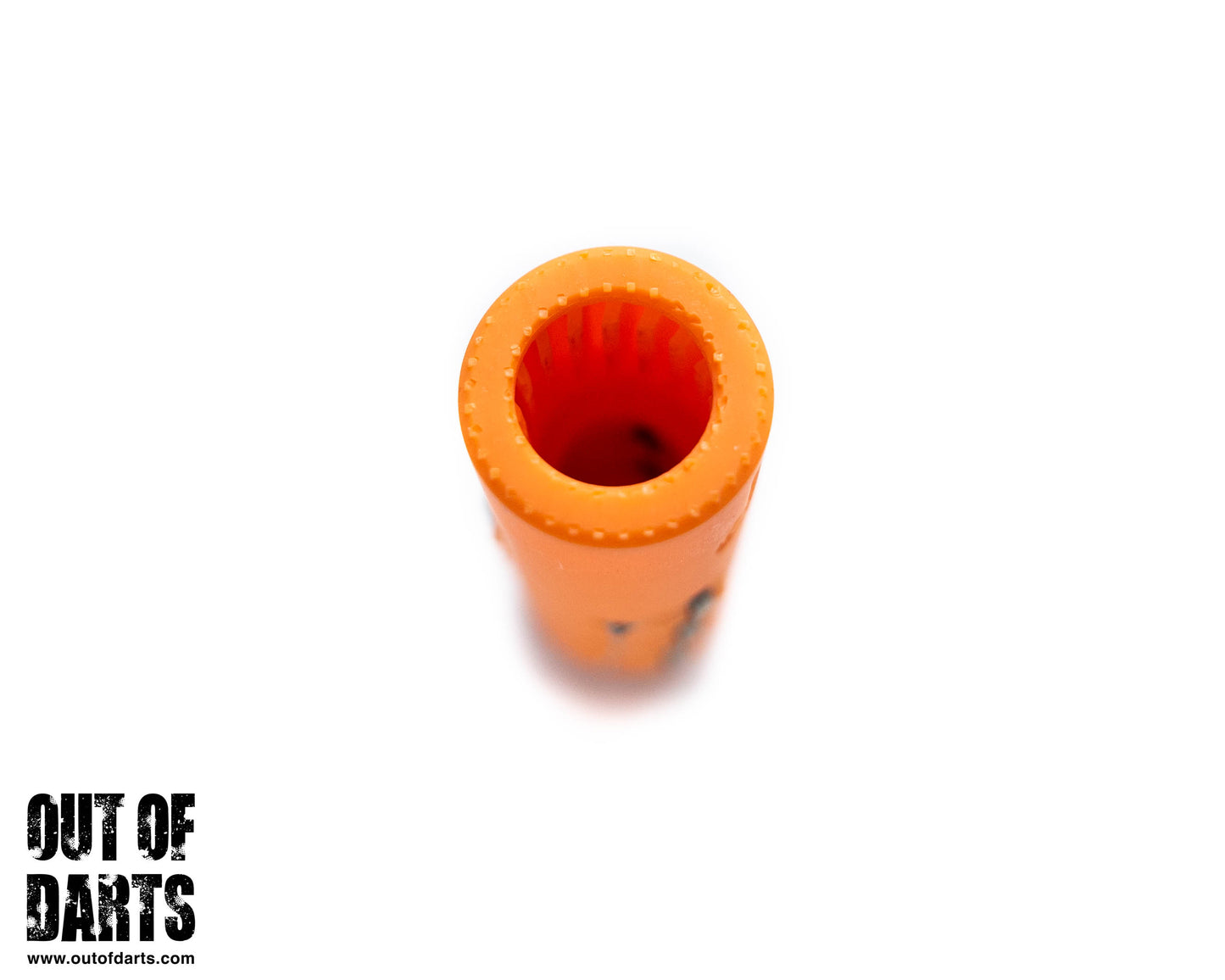 Promising for some applications
I've only evaluated the BCAR (type A) on a stock Cheetah 2.0 and a stock Harrier. Both were compared with the SCAR that comes with the blaster. These blaster shoot in the 160-170 fps range, and I suspect results with higher fps blasters will be different.
I found the BCAR actually reduces the fps in the 5-10 fps range for most dart types. (Dart Zone Max - Red - darts were an exception).
For accuracy, I found a significant improvement with the Harrier using the Dart Zone Max -- Red) darts. 5-shot groups improved from 3.4 to 2.3 inches at 30 feet. However, other dart types gave similar results to the stock SCAR.
Bottom line -- probably worth a try, expecially for the higher power blasters. YouTube reviwers using 280 fps blasters report good things.
Accurate. Smooth. Safe
This product makes my darts hit with laser precision, with very little resistance on the darts compared to normal scar barrels and it's orange for safety! I love it and will buy more as they become back in stock.
They are great
So I have ordered 2 of these and love them they look cool and my stryker and Tomcat both shoot lasers now I wanted to try other brands but why fix what ain't broke
Works great, very high quality print
There does appear to be a small fracture next to one of the bearings, but so far it hasn't affected functionality at all.