Regular price
Sale price
$11.00 USD
Unit price
per
Sale
Sold out
*Due to ongoing supply chain issues and the chip shortage, we don't have a current ETA for a restock of this product. It will be restocked when possible.
PRODUCT DESCRIPTION:
The MOSFET motor spanning board makes modding a flywheel blaster like the Stryfe as easy as possible! No need to replace your switch, and it makes soldering easier!
The board features an optional XT-60U connection point PLUS standard solder terminals. This means you can choose to use an XT-60U or simply solder to the board directly. 
*When installing match red dots on your motors to the red dots on the board.

*This Product is not compatible with PWM boards.

*A note about motor and MOSFET ratings; Our community often overestimates motor current ratings, as many of these are done on paper. Stall current is extremely brief. Because of this, we have rated each of these MOSFET products by the number of motors they can support. We warranty them for this use, rather than giving specific ratings.
 
FEATURES:
• Designed by Out of Darts
• MOSFET rated for any 130 size motor pair (2 motors) I sell
• Simple connections, solder to motors directly, then to stock switch and battery
• For use in all elite flywheel blasters 
• Compatible with all standard cages I sell (NOT compatible with canted/tilted cages)
• Compatible with Jupiter (without XT-60U)
• Includes 3D printed spacers for between the motor and board.
• Fits motor (cage) spacing between 37mm and 44mm

SPECS:
• Optional XT-60U solder on connector for easier swapping of cages, wheels, etc.
 
ADDITIONAL LINKS:
• Pre-soldered XT-60 battery connectors
• Optional switch terminal wiring (allows for plug on board connection)

Share
View full details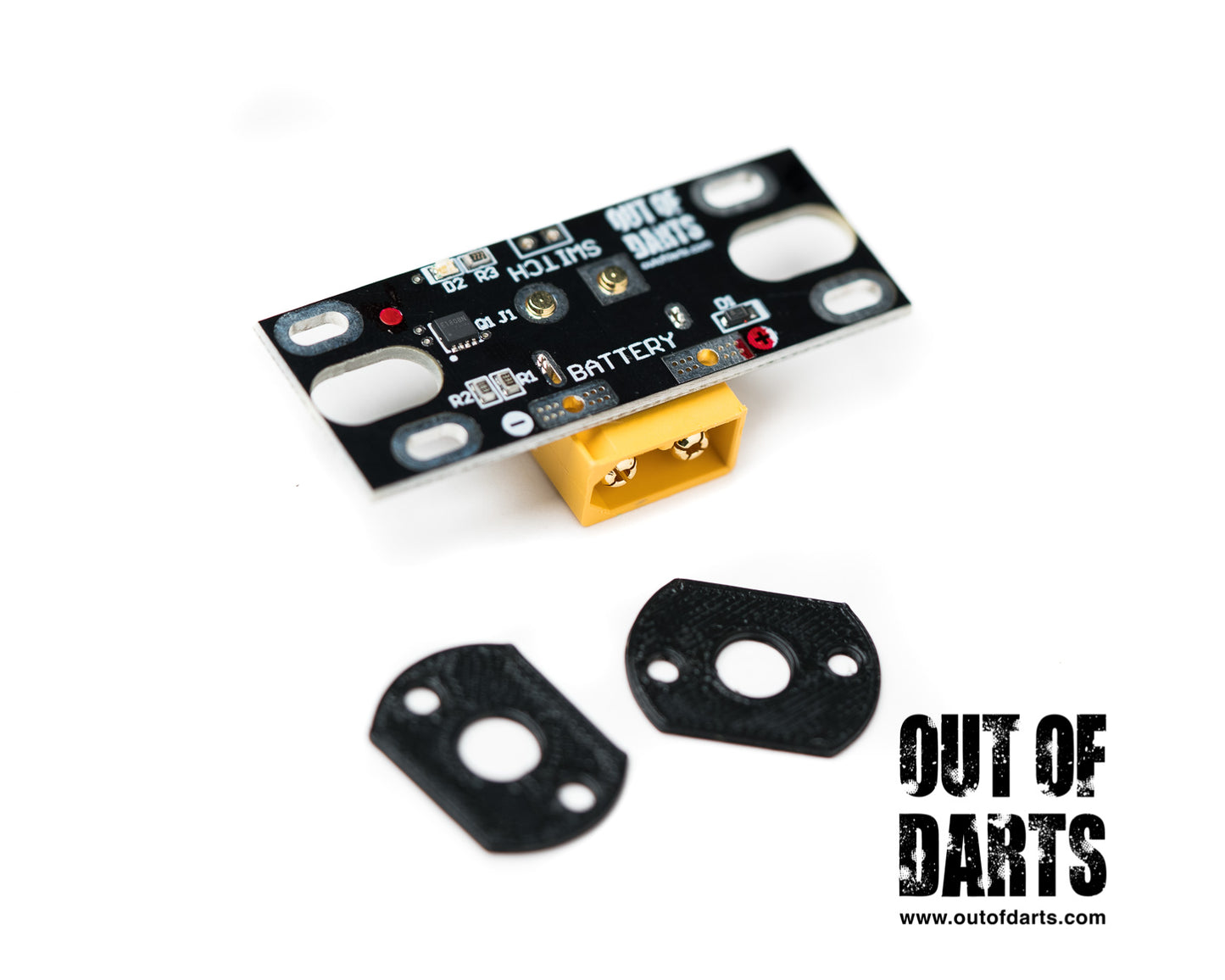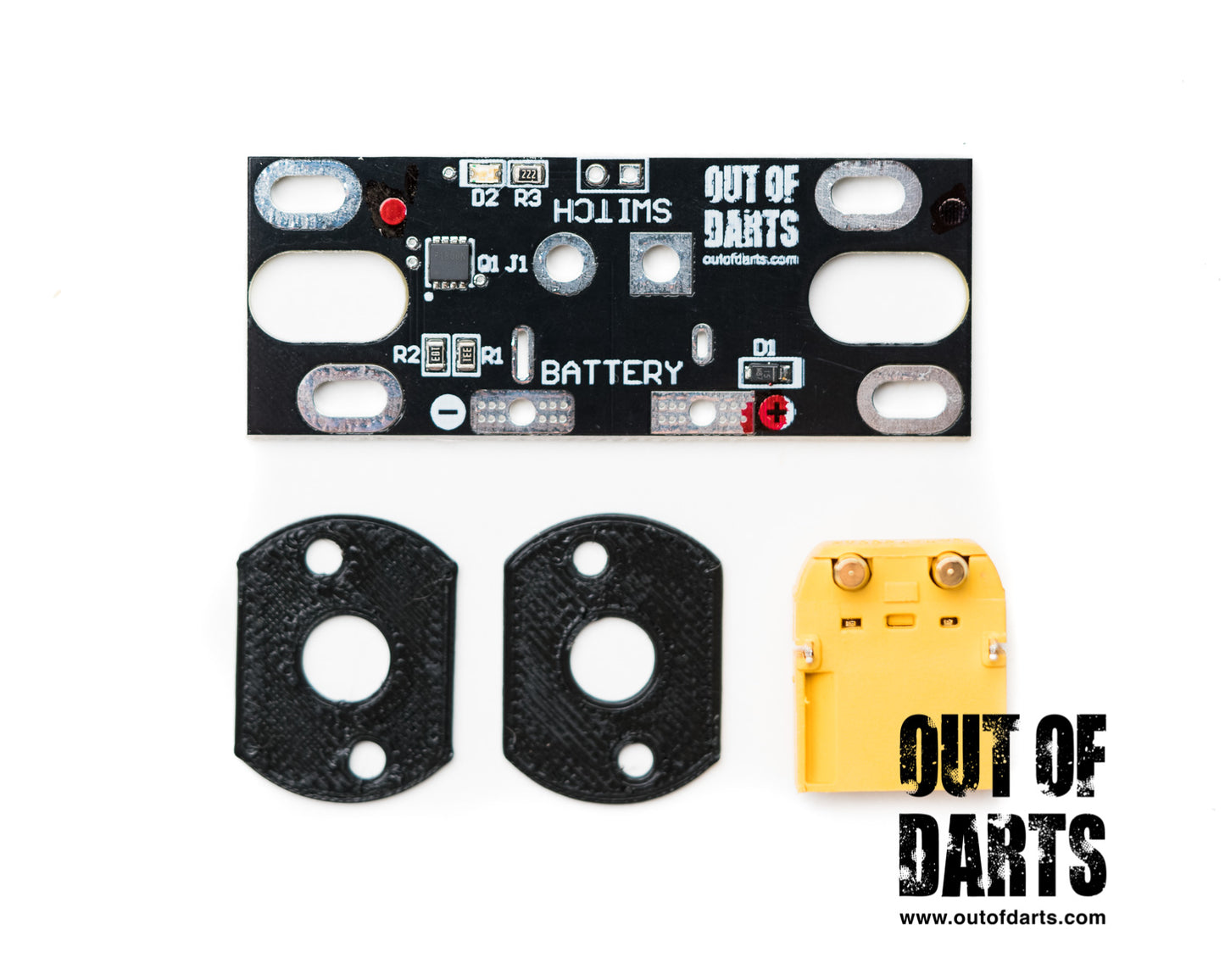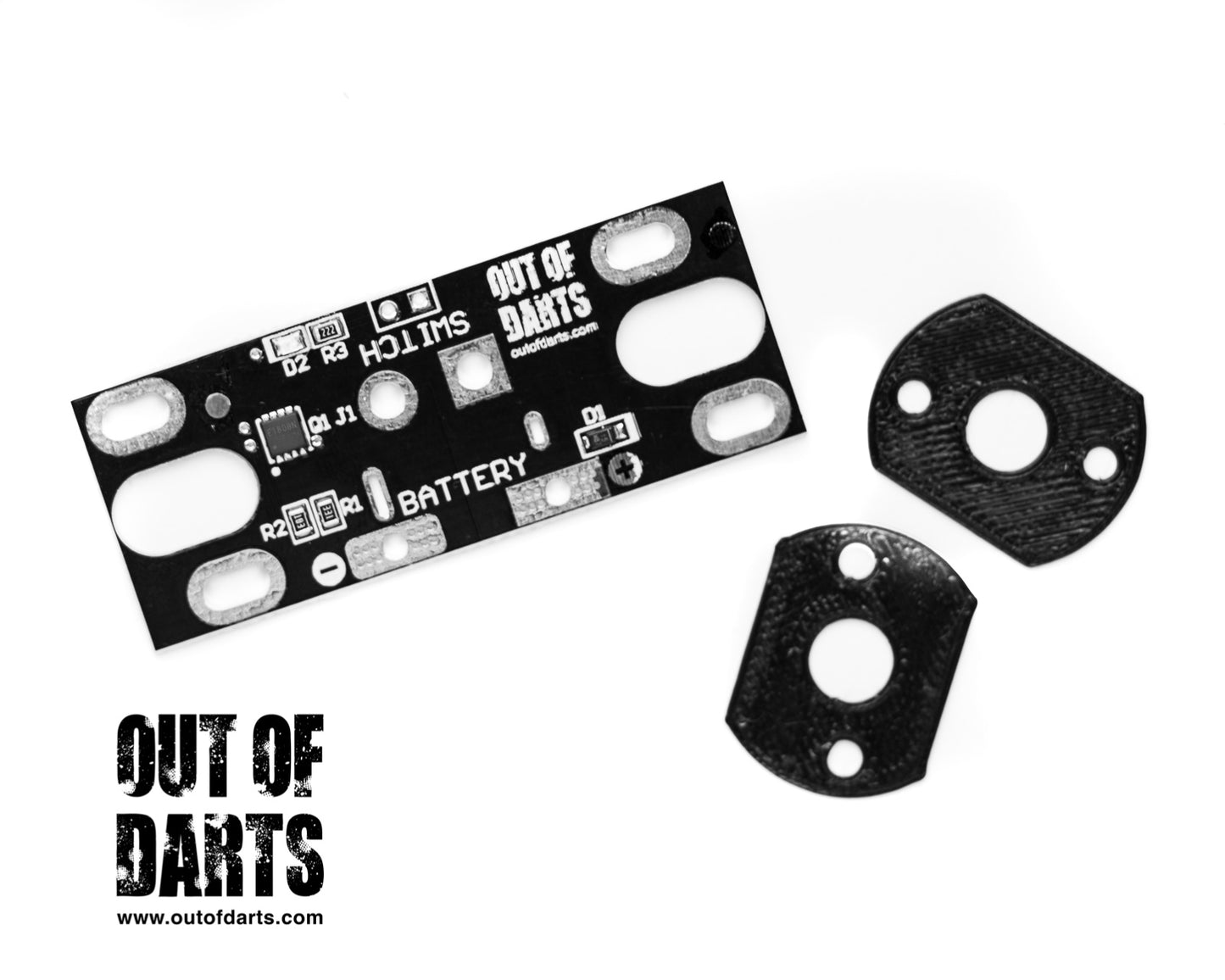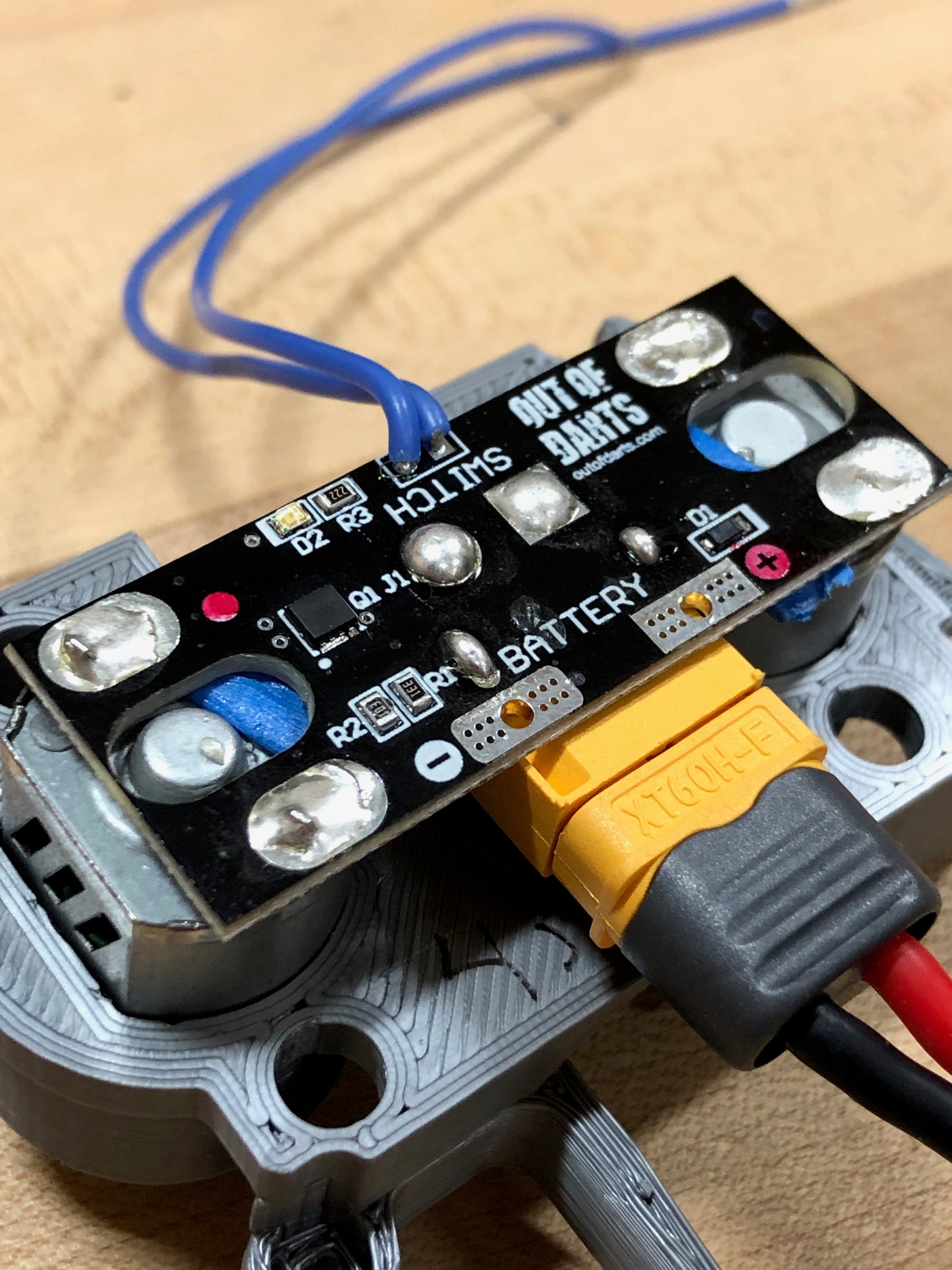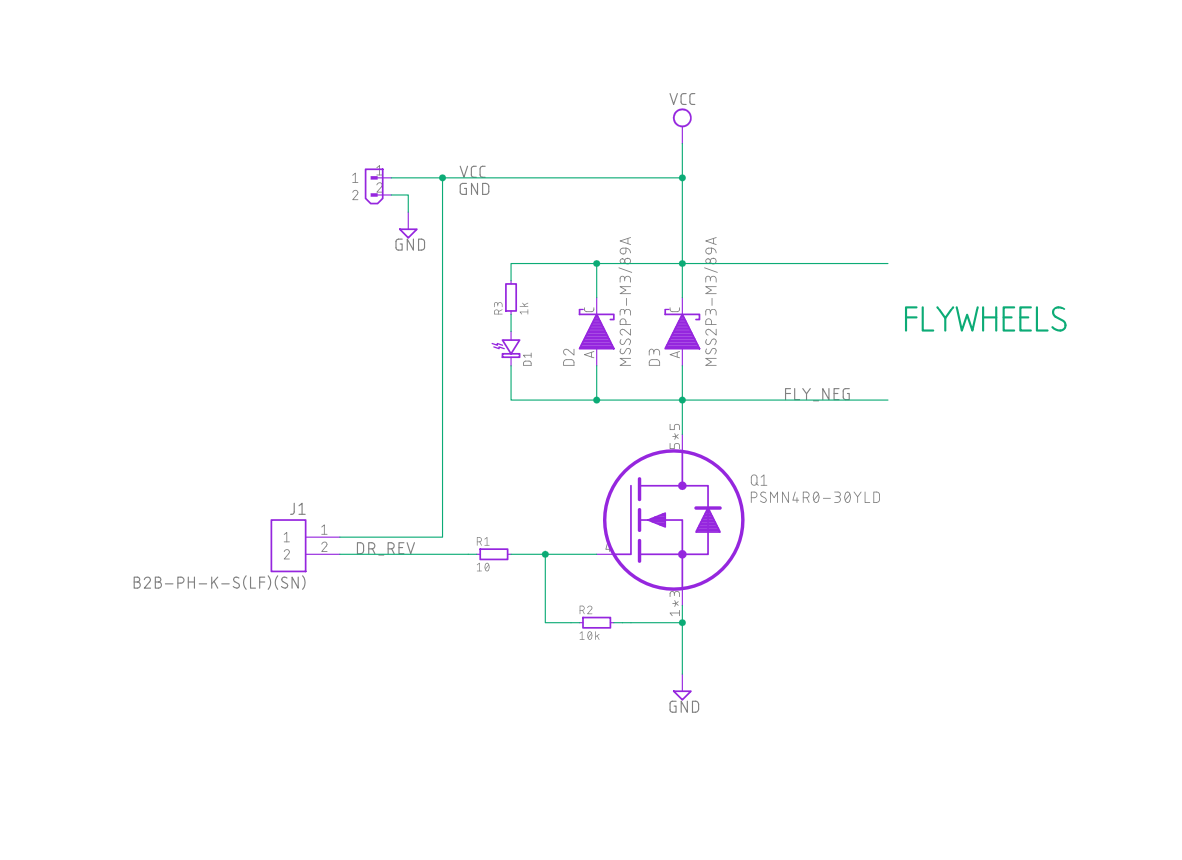 A great beginner product.
It makes soldering easy but comes at the cost of worse conductivity and space, which makes it hard to fit in most platforms.
Did not fit in Modulus ECS 10
Another review here said this worked in the Modulus ECS 10, the only way I feel that working is but cutting the shell because it does not fit mine
A Greeat Time Saver that Protects your Blaster
Love this Mosfet board! Makes soldering easier and works as a mosfet to protect your circuits. Doesn't work on certain crush alignments when using daybreak cages due to the position of the motor leads/posts compared to the holes in the board for the motor leads/posts. Aside from that, great mod part that works very well and is a huge time saver!!!
High hopes
Was not able to make work. To be fair, I'm not a good solderererer. I took it back off and totally reworked the whole system with new high powered switches and 16g wires and ended up putting the board in a pile for a possible future build
Very satisfied, I like very much!
If you are going to use high current motor, you should use this board. You can use space very efficient. I llike this very much.