Regular price
Sale price
$46.00 USD
Unit price
per
Sale
Sold out
LEAD TIME: 1-2 BUSINESS DAYS
PRODUCT DESCRIPTION:
This kit contains all of the hardware required to build a Flycore or noidcore system for your diy blaster.  The Flycore System is a modular set of internals that can be used for various blasters and the 3d files are open source so that you can design a blaster around it, link to Flycore below.  Combinations of motor and flywheel that are not compatible will not be available choices.

*This kit only contains hardware for Flycore, No 3D parts or components specific to the Quick or Meowser (available in separate listings)
FEATURES:
• Multiple Flywheel and Motor Combinations
• All hardware for Flycore or Noidcore included
INCLUDES:
• 1x Flywheel pair (Kepler, Daybreak, Pulsar, Worker Micro)
•
2x Flywheel motors (Fang Revamp, Kraken, Loki)
• 1x N20 Gear Motor (300-2000 RPM) or Neutron Solenoid with Diode
•
1x M3x8mm Cap Head Screw
•
4x M2x5mm Flywheel Cage Screw
• 6x M2.6x12mm Toy Screw
•
1x M2.6x10mm Toy Screw
•
9x M3 Brass Heat Set Inserts
•
1x Mag Release Spring (needs to be cut down to 20-22mm)
ADDITIONAL LINKS:
•
Quik Hardware Kit
•
Meowser Hardware Kit
• Recommended Darts

Flycore Angled

Files
Flycore Straight Files
Share
View full details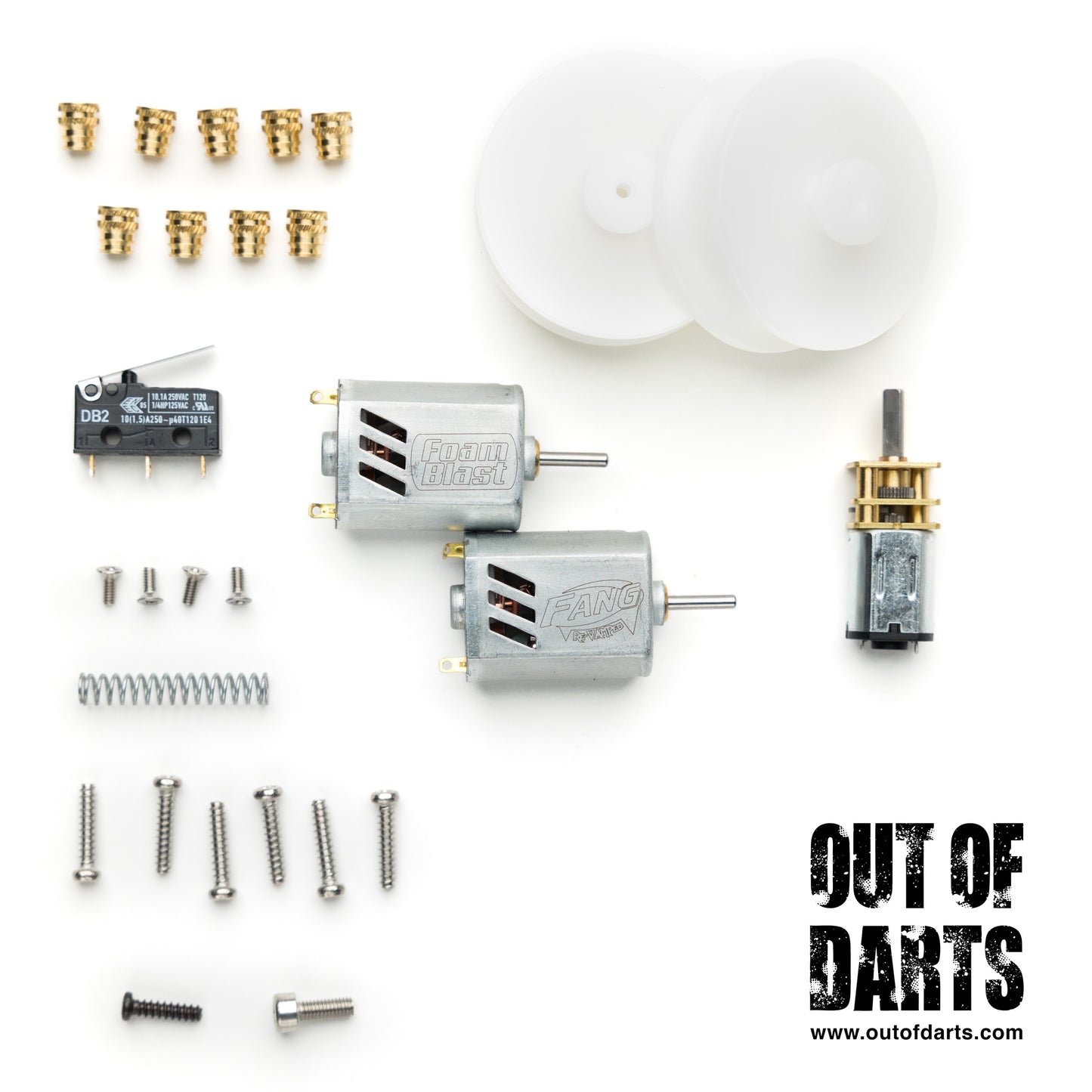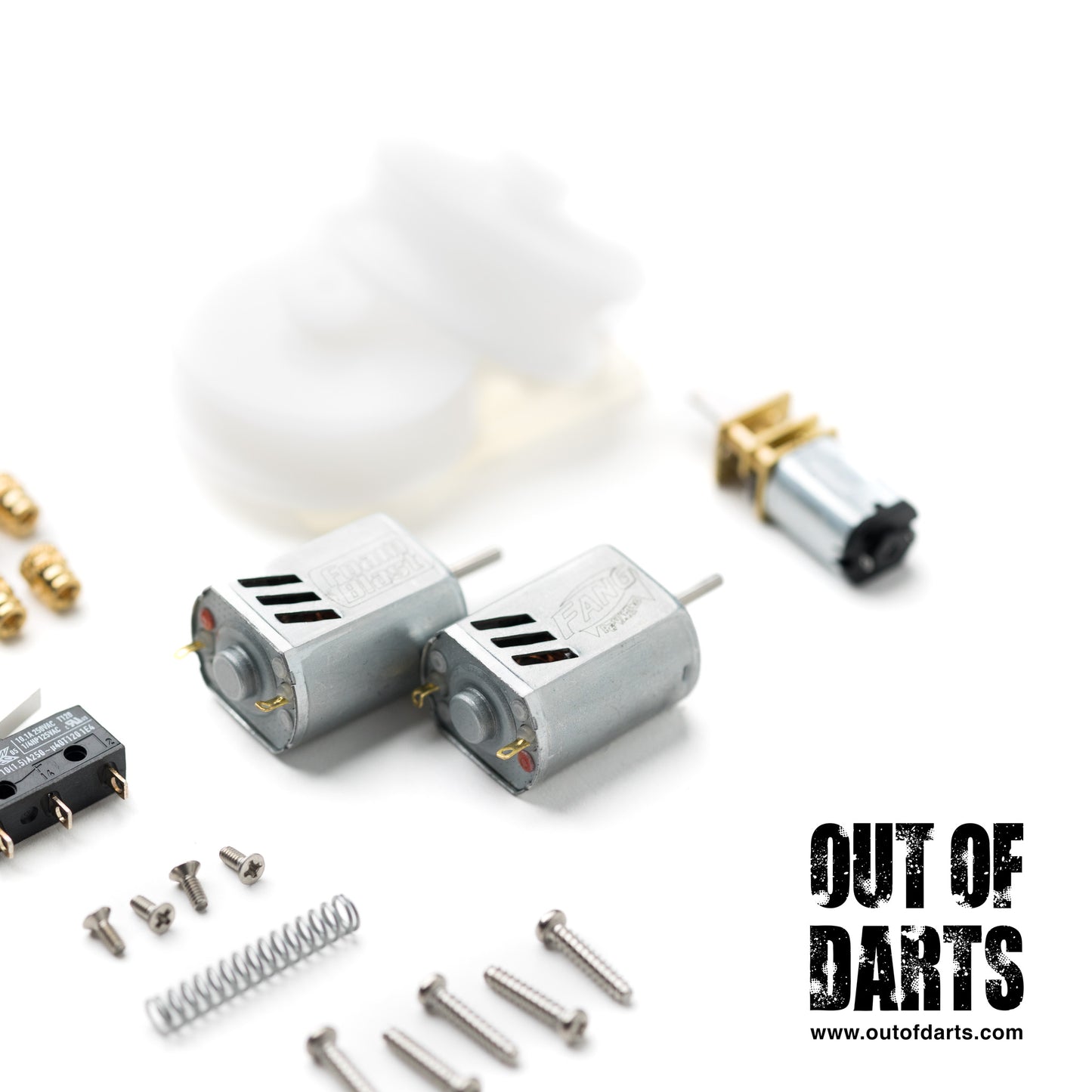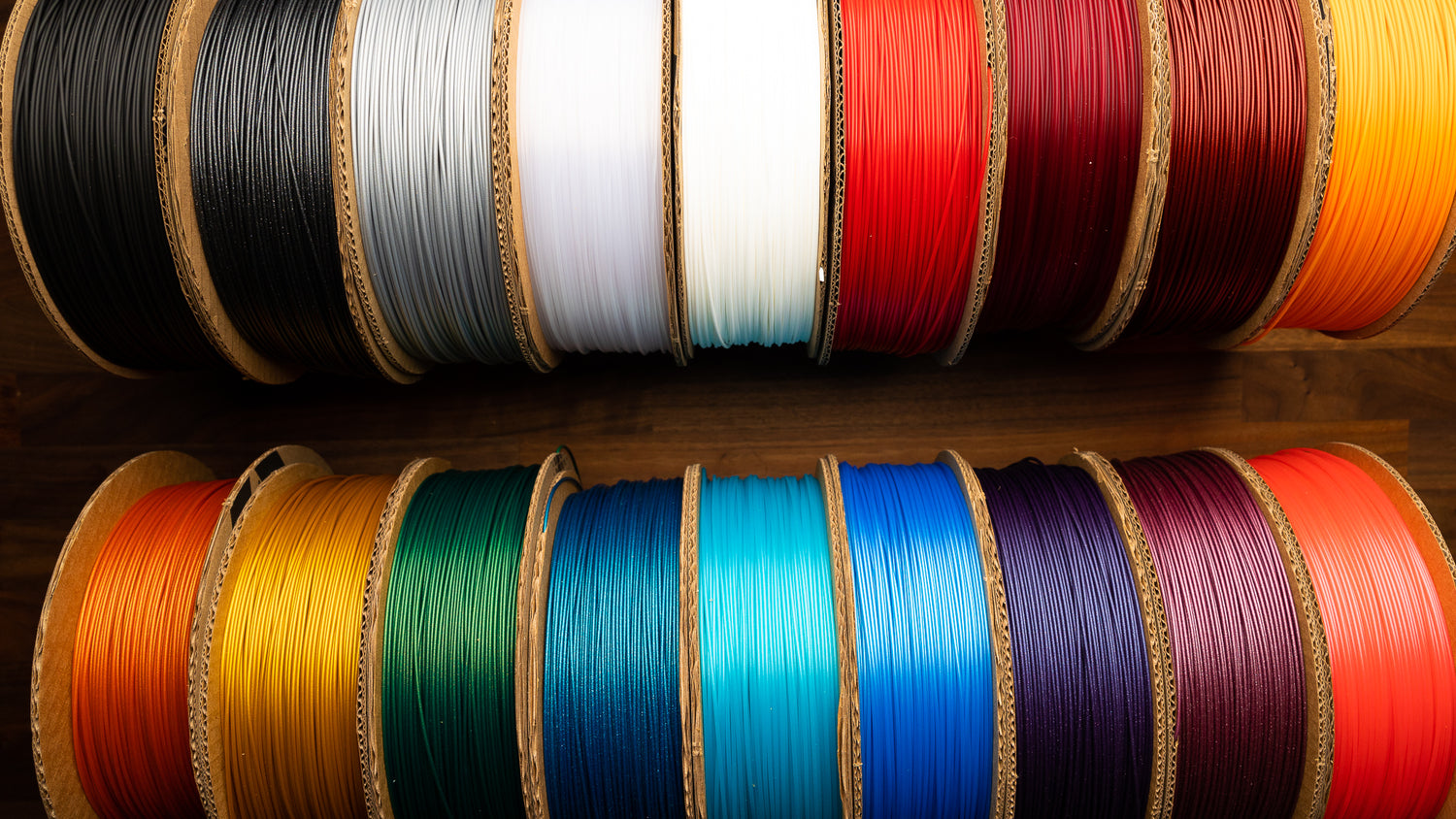 Good kit.
Makes it easy to put Flycores together. Keep in mind the OOD heat set inserts are larger than the ones Flycore was designed for- this isn't an issue, though. You'll just need to trim a bit of excess plastic after setting the inserts.
product was as described.
This kit had everything that was promised. The only issue I had with it was the pusher gearbox stripped out, but that was my bad. (you're not supposed to rotate it manually) I must also recommend that you print the flycore parts scaled up a bit. I printed them at their original size (100 percent scale) with PLA, and everything was very tight. So probably just scale the parts up a little bit,
An excellent kit, all things considered.